Expanish Accreditations
A Spanish language school you can trust
Expanish is proud to have received accreditations and recommendations from a number of reputable bodies, including the prestigious and internationally-renowned Cervantes Institute (see details below). Government institutions and organizations that specialize in providing high-quality study abroad experiences have certified the standards of our schools and Spanish-language programs, giving you the confidence that you will receive an excellent education with us at Expanish.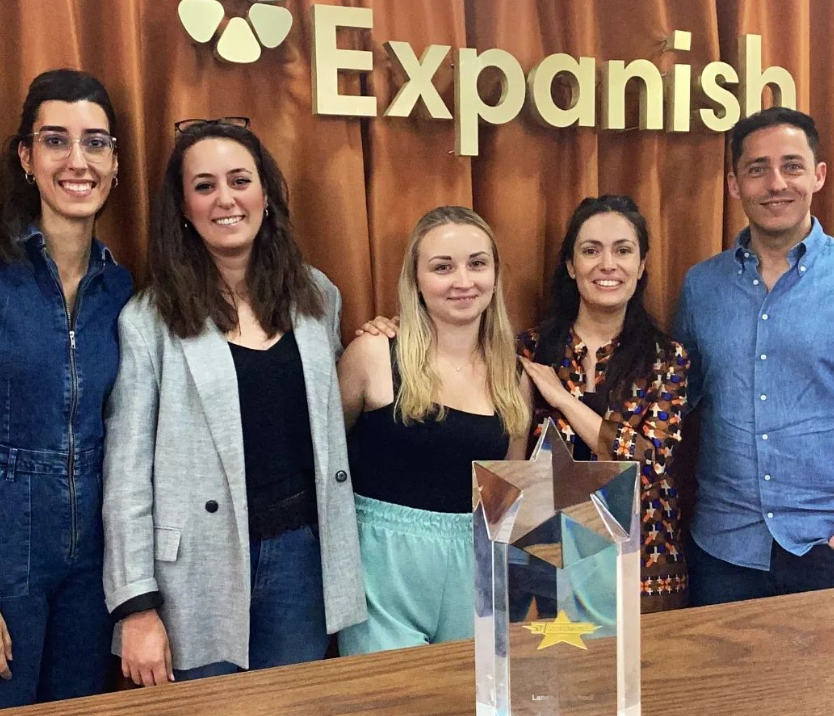 Why Choose an Accredited Spanish School?
When you choose a Spanish language school for your study abroad experience, you want to know that you can trust in the institution. Official accreditations from esteemed organizations can give you the assurance that a language school is reliable and offers high-quality language teaching and educational services.
These accreditations and recommendations are only provided to institutions that meet high standards on a number of criteria, including:
Using highly-qualified Spanish language teachers;

Offering school premises with well-equipped classrooms and an effective learning environment;

Providing student accommodation options that are regularly inspected for safety and suitability;

24-hour supervision of young students on junior programs;

Ensuring that all advertising and marketing accurately represents the services provided.
The accreditations we have received verify that our Spanish courses are designed to accommodate a diverse audience while implementing effective teaching methods that help all students grasp the most essential skills of language learning: speaking, writing, reading and listening.
Due to their prestigious nature, the accreditations we have received are constantly being reviewed. Random assessments occur often, requiring that we stay attentive and always maintain the high standards that we have been recognized for.
Expanish Accreditations
The accreditations and awards we have received so far demonstrate that Expanish employs highly qualified professional teachers and achieves academic excellence in study environments that are conducive for learning and language improvement. We invite you to peruse the accreditations received by Expanish to date to better understand the level of service that we provide:
Cervantes Institute: Our Expanish Barcelona, Madrid and Málaga schools have received official accreditation from the Cervantes Institute, the government institution for promoting the teaching, studying and use of Spanish throughout the world. This accreditation is reserved for the very best Spanish language schools that meet the highest standards for teaching and student support.

Bildungsurlaub: The certification for the German program of foreign language education Bildungsurlaub recognizes us as an approved and certified Spanish educational center for the provinces of Berlin, Brandenburg, Bremen, Hamburg, Hessen, Lower Saxony and Rhineland-Palatinate. Thanks to this certification we can receive applications and help German citizens interested in learning Spanish take the language learning courses at any of our schools.

CSN: The Swedish Central Commission for Economic Support for Studies (CSN) is the Swedish state authority that grants loans for Swedish or foreign citizens residing in Sweden to study. At Expanish we are certified and endorsed by CSN as a Spanish language learning institution, which demonstrates we comply with the academic standards required by this important Swedish entity. The loans allow students to complete programs of up to 13 weeks in our schools.

IALC (International Association of Languages Centers): The International Association of Language Centers (IALC) is a non-profit and international institution that has existed for more than 35 years. The IALC only certifies schools that satisfy very strict international criteria for teaching, security and service standards and we are proud that all of our schools wear this seal.

IIE (Institute of International Education): IIE is an educational non-profit organization founded in 1919. It focuses on the international exchange of people and ideas through advancing scholarships, building economies, and promoting access to opportunities. Expanish is committed to hosting international students and promoting the teaching of the Spanish language abroad. Expanish is proud to be an IIE Generation Study Abroad Commitment Partner.

DELE (Diploma Español como Lengua Extranjera): The DELE is a language proficiency exam created by the Instituto Cervantes and the Spanish government. It issues official titles that are internationally recognized and certify the holder's competence and mastery of the Spanish language. These can be granted to any citizen of a country in which Spanish is not an official language, provided they take the exam at an officially-registered testing center. Expanish proudly offers official courses for DELE exam preparation, though we are not a registered testing center.

SIELE (Servicio Internacional de Evaluación de la Lengua Española): Expanish is an official preparation and testing center of the SIELE, a Spanish language certification exam that authenticates a degree of proficiency in the Spanish language. The SIELE is approved and supported by the Cervantes Institute, the National Autonomous University of Mexico, the University of Salamanca, and the University of Buenos Aires. Expanish guarantees high standards of quality in the official preparation courses for the exam. As a testing center, our students have the opportunity to earn accreditation in Spanish language proficiency, which can be used in future academic and professional endeavors.

ST Star Awards: These awards recognize the work of language schools, agencies and providers working in the travel and education industry sector. We are proud to have been named as 'ST Star Spanish Language School' in both 2020/21 and in 2022.

Tripadvisor: Tripadvisor awards quality certificates to those institutions that constantly receive high scores for the users of the network, which allows other users to know when there are institutions or academies that are valued by other students as quality experiences and that deserve to be remembered.

ALTO: Expanish is proud to be part of ALTO, the only premium forum that joins leading educational travel agents, language schools, international academic course providers, universities, national associations and service providers as one global community.
What our students say
At Expanish we offer a truly international experience as our students come from diverse age groups, cultures and countries. Students enjoy the diversity of the classroom while learning the language and sharing in a memorable Spanish cultural experience at our language schools in Spain and Argentina. It is for these reasons that our students rate us one of the best Spanish schools in Spain.