Learn Spanish in Spain
Don't miss the opportunity to study Spanish in Spain with our flexible and immersive courses. Discover our Spanish language schools in Spain
and explore dynamic cities.

You can choose from a wide range of different and beautiful cities: Madrid, Barcelona and Malaga.
Discover our Spanish language schools in Spain
At Expanish we're ready to help you learn new skills, connect with other students and explore dynamic cities as you study Spanish in Spain.
So start your journey today! Choose a course at one of our language schools and get ready for an adventure in Spain.
Our Beautiful Locations in Spain
We're ready to welcome you to Barcelona, Madrid and Malaga, the vibrant cities where you'll find our Spanish language schools in Spain.
Academic Excellence

Stylish Facilities

Engaging after-school activities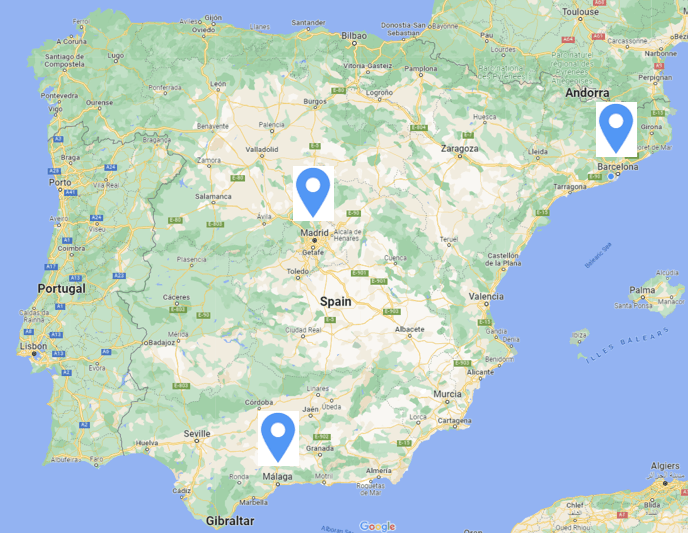 Our Official Accreditations
Our Spanish school has received many accolades over the years, but our greatest reward is sharing unforgettable moments with our students.
Our Spanish Courses and Accommodation in Spain
Whether you're a beginner or looking to improve your language skills, you'll benefit from joining our Spanish classes in Spain. Find the right course for you and get started!
FAQ on our 3 destinations: Barcelona, Madrid and Malaga
Our Team makes the difference
Canela Ojjioni Giachero
School General Manager
Free after-school activities
Make friends, share good times and discover the delights of Barcelona with fun social activities after your Spanish lessons.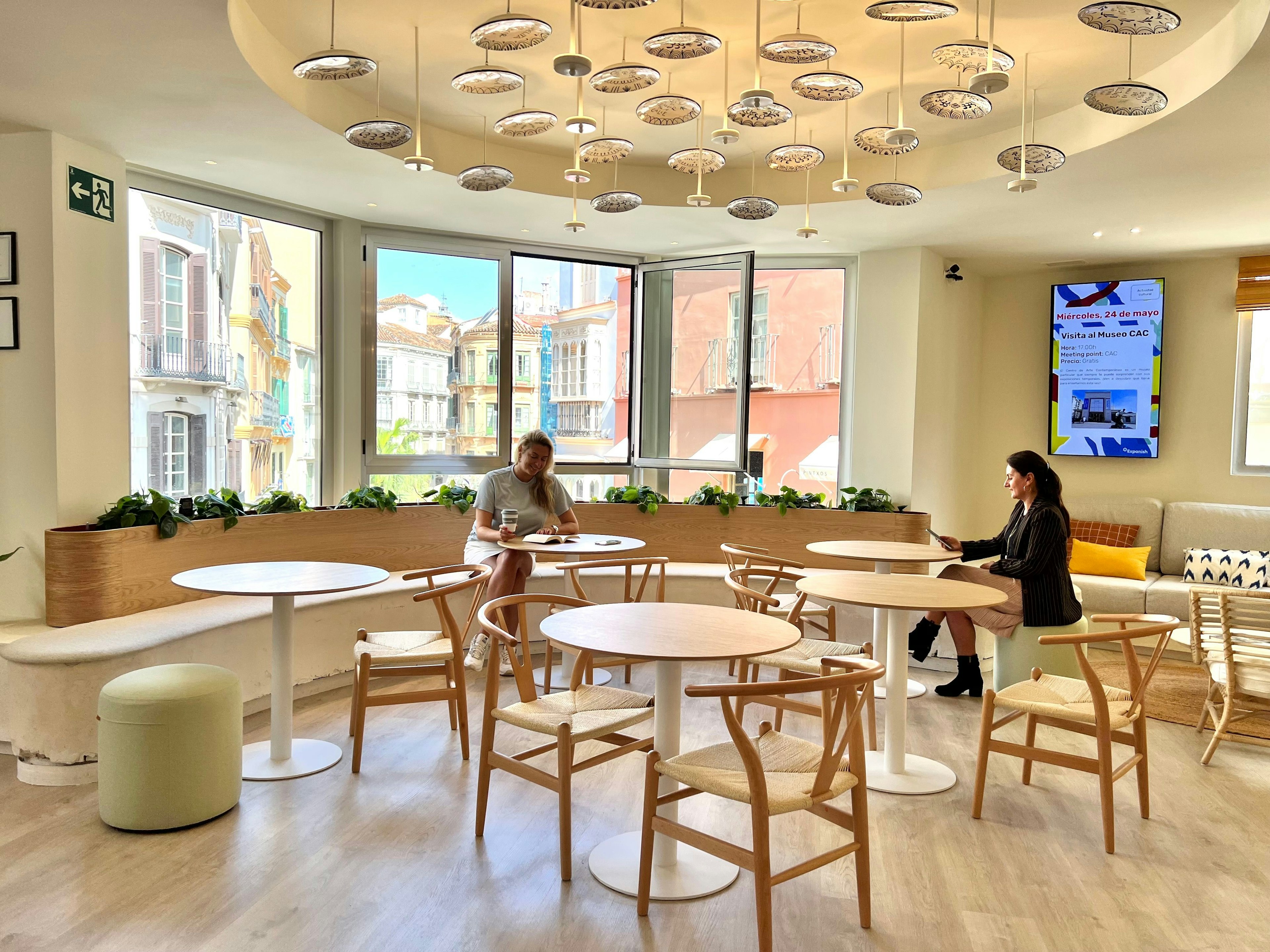 What our students say when they learn Spanish with us

The place is really cool, filled with young people and a great atmosphere to learn a new language! The teachers are very good and when you are in class you don't see time pass and don't get bored at all because you will do also group activities, play games, watch movies, all of this while learning and you would be surprised of the progress you make in a very short time!

I spent an amazing week at Expanish! Great teacher! The staff is really nice and helpful and the building is gorgeous! Outside Spanish classes, the school offers many activities. During this week I took tango classes and went to a wine tasting. I definitely recommend this school!

Very good welcome, there is a good atmosphere, the teachers are good, I strongly recommend!
Google
---
1189 reviews
TripAdvisor
---
357 reviews
Trustpilot
---
142 reviews