Spanish Evening Classes in Buenos Aires
If you are already living or working in Buenos Aires and want to improve your language skills at a convenient time, then this course is for you. You can join two-hour evening group spanish lessons on two nights each week, learning Spanish for expats at a comfortable pace while mixing with other foreign residents like you.
Course structure
4 hours per week, 16 hours per month module. Classes of 50 minutes.
Schedule
Monday and Wednesdays or Tuesdays and Thursdays. From 7:00 pm to 9:00 pm.
Duration
Minimum of 1 month.
Get 10% off by booking 3 months or more!
Class size and levels
Maximum 12 students per class. Complete beginner to advanced (A1 to C2).
Our Spanish School in Buenos Aires
Study Spanish in Buenos Aires, in a beautiful neighbourhood surrounded by green parks, trendy bars and top eateries.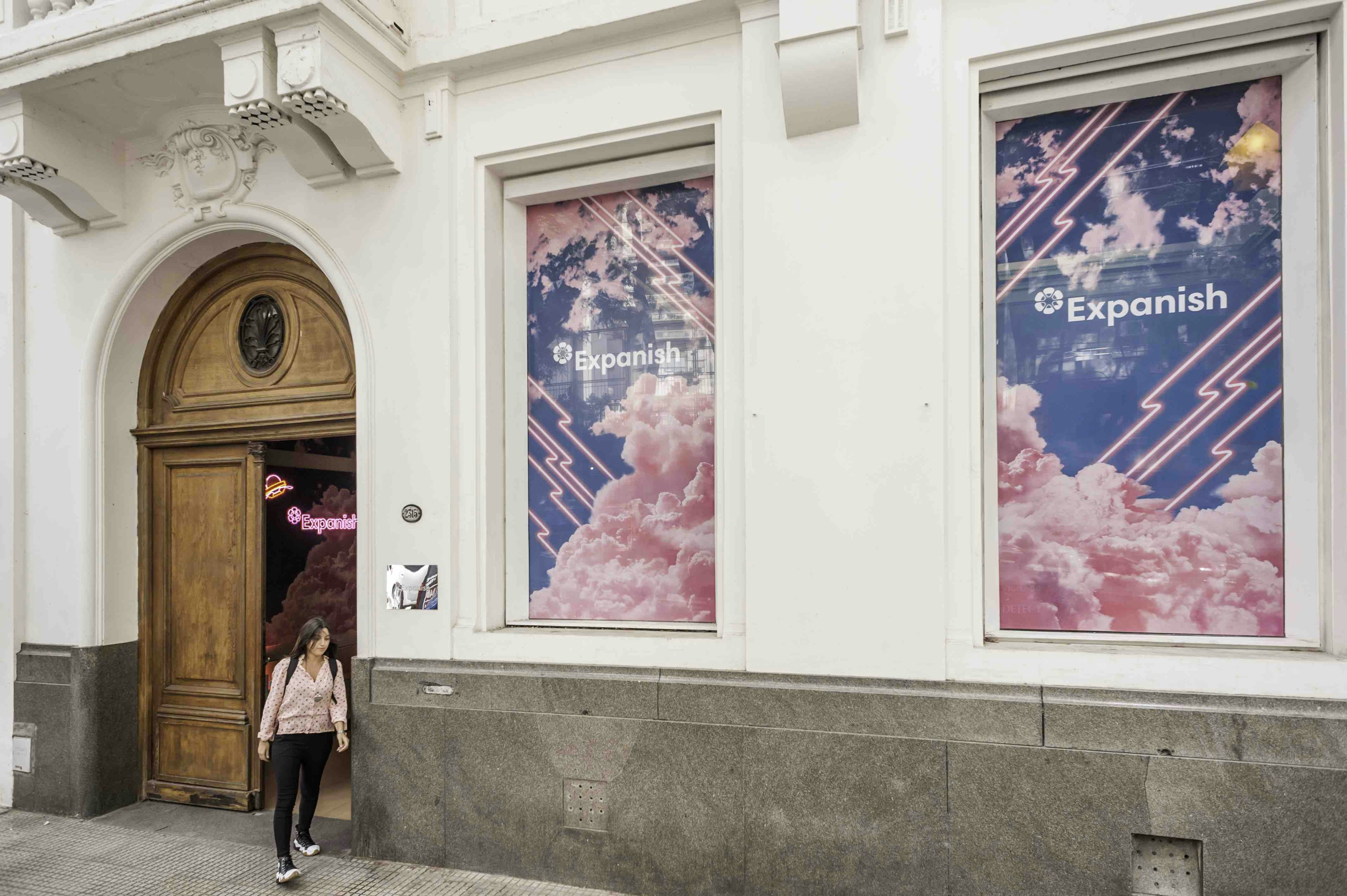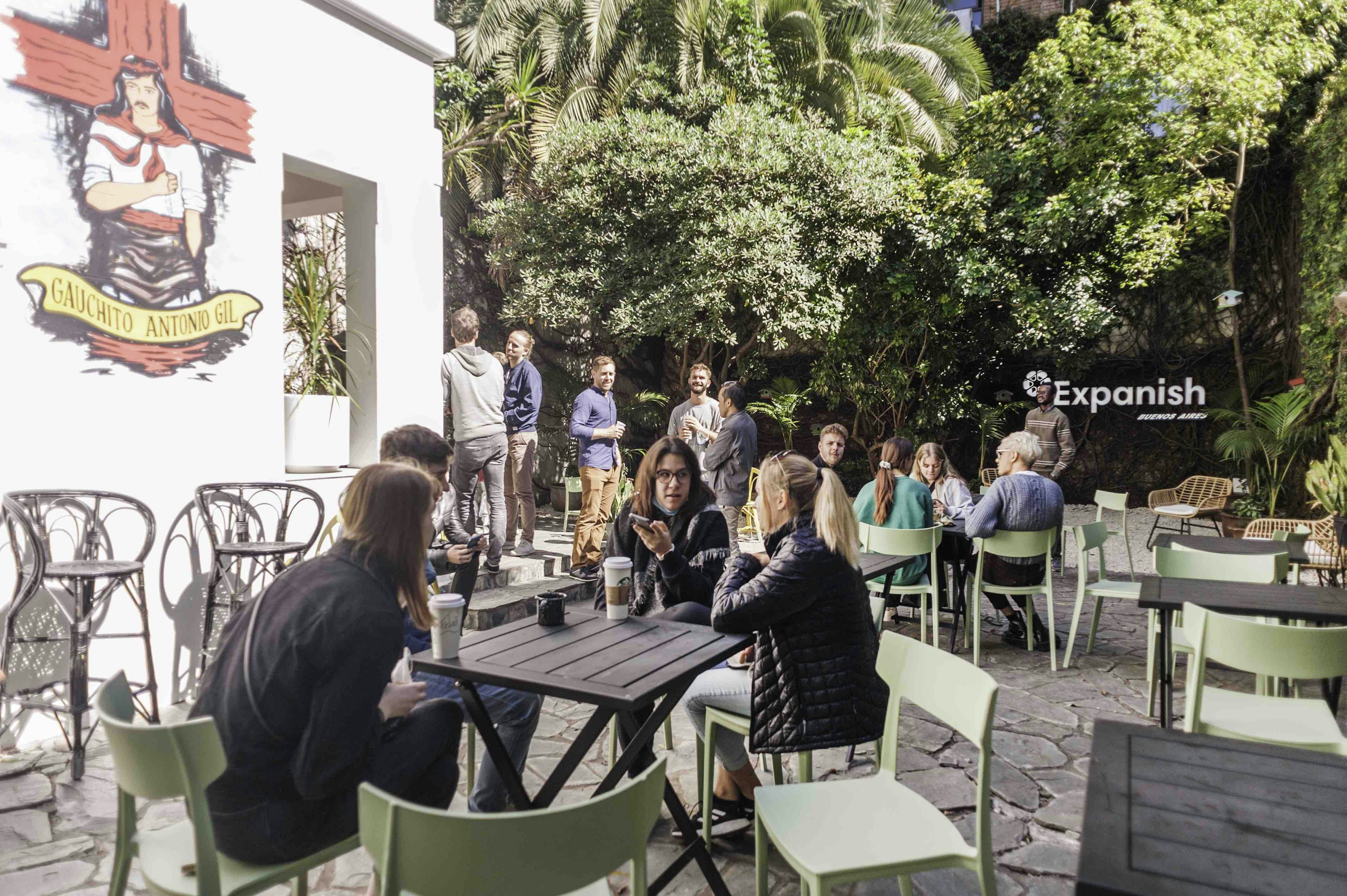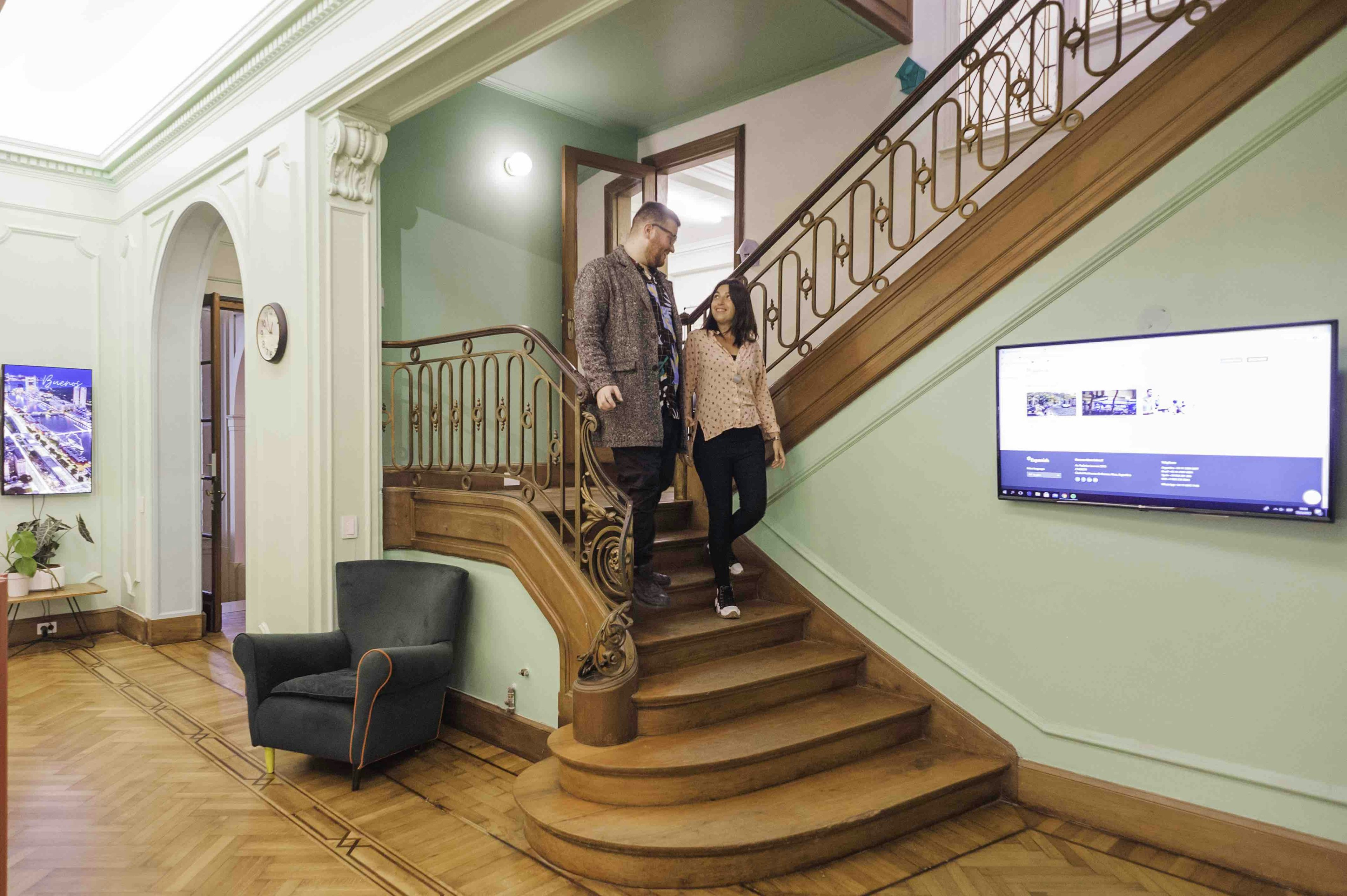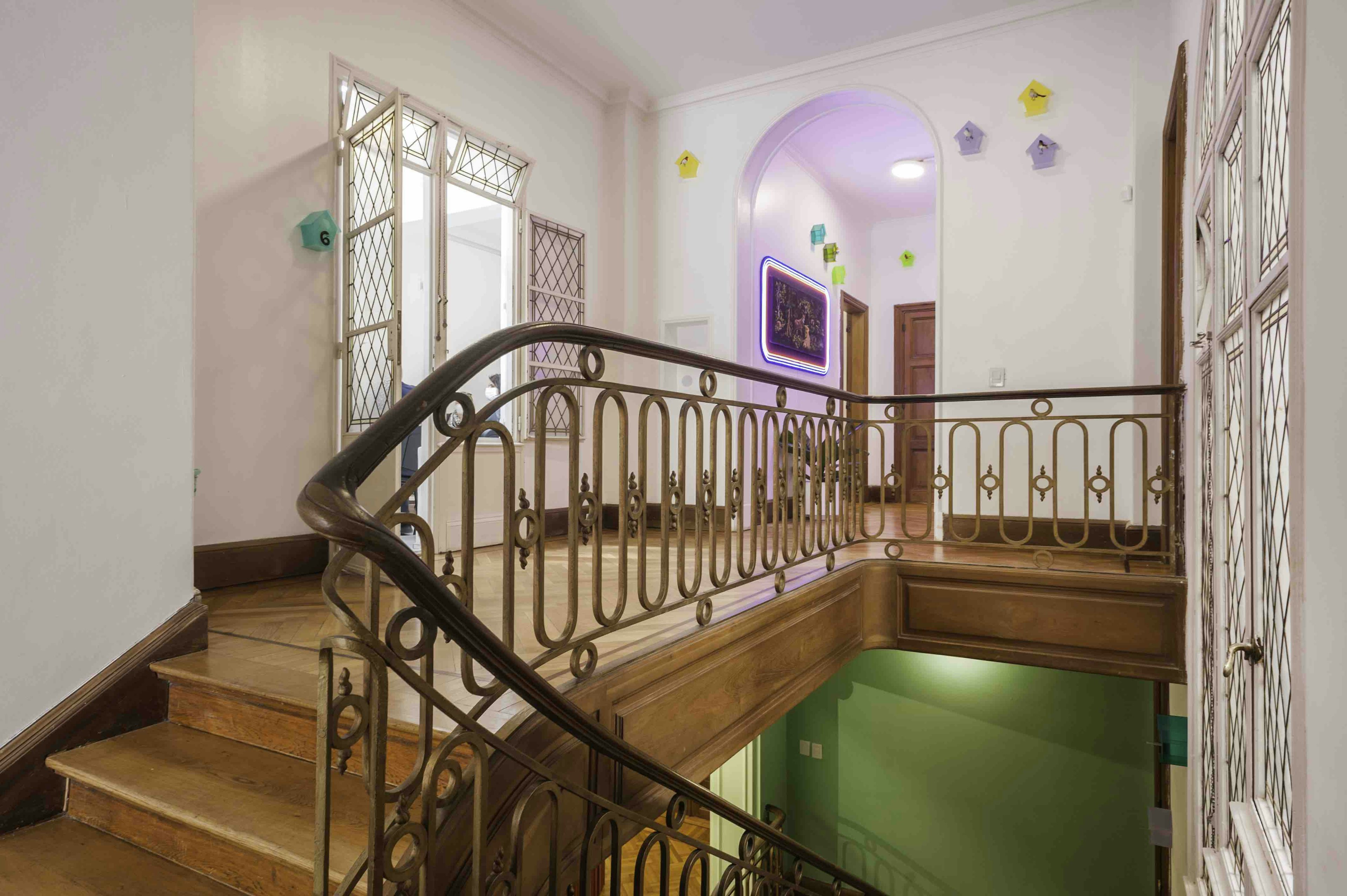 Cosy common areas
Relax, grab a snack and chat with other students on our patio during lesson breaks.
Unbeatable location
Explore Palermo, home of the city´s hippest shops, bars and restaurants.
Coworking space for students
Get some productive work done at our Spanish school in our laid-back co-working space.
Quick facts
Dynamic after-school activities
Walking distance to public transport
Why Expanish?
Accredited academic excellence
For over 15 years we have been meeting the highest standards for Spanish teaching, as demonstrated by our awards and official accreditations.
Courses that work for you
Our evening group Spanish lessons are designed for people who live and work in Buenos Aires, connecting them with locals and other like-minded expats.
Social activities and conversation classes
You can discover all about local culture, improve your conversation skills and meet other like-minded students in our free after-class activities.
Our Buenos Aires school is recognised for its academic excellence
Our language school in Buenos Aires has been certified by prestigious institutions, so you can be sure our evening group Spanish lessons meet the highest standards for teaching and student support services.
What our students say about us
Google
---
684 reviews
TripAdvisor
---
17 reviews
Facebook
---
40 reviews
Trustpilot
---
143 reviews
Testimonials of students at Expanish
I enjoyed two months of evening classes. The school, our wonderful teacher Javier and my classmates made it a great experience. Gracias!

I really enjoyed my time learning. I found it provided me a good base but it is all about practice as well of course

We loved our classes at Expanish! It was one of the highlights of our trip to be able to refine our Spanish skills while being in Spain. I took private lessons with my 3 kids. The teachers and staff were all so kind. They were very understanding when we were running late too!

I had a great experience in the part-time evening courses, studying at level A1 with Candela. Candela was a wonderful professor who was patient, organized, and very helpful. I reviewed a lot of material by myself at home and after 2 months in A1, I felt comfortable having basic conversations and could understand so much more than before.

Very fun and friendly teachers, that create a very good learning atmosphere!

Super recommended! I've been enrolled for the Evening course, 2 times per week, and I really enjoyed it. We had 2 different teachers, my fav one is Miguel - we had so much fun during our lectures and his way of teaching has always been very engaging and entertaining! The school itself is nice too, very pretty and well located. I'll be back soon!

The place is really cool, filled with young people and a great atmosphere to learn a new language! The teachers are very good and when you are in class you don't see time pass and don't get bored at all because you will do also group activities, play games, watch movies, all of this while learning and you would be surprised of the progress you make in a very short time!
Enjoy our monthly activity
Meet new people and discover local customs at the same time.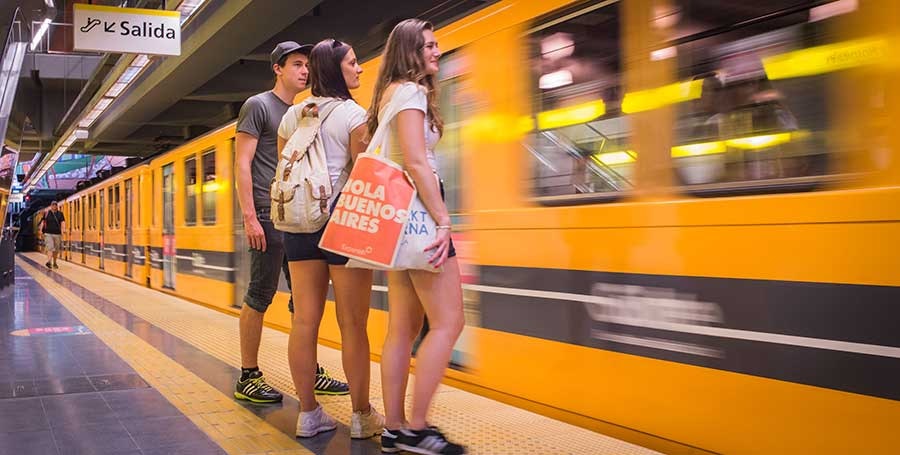 #expanishmoments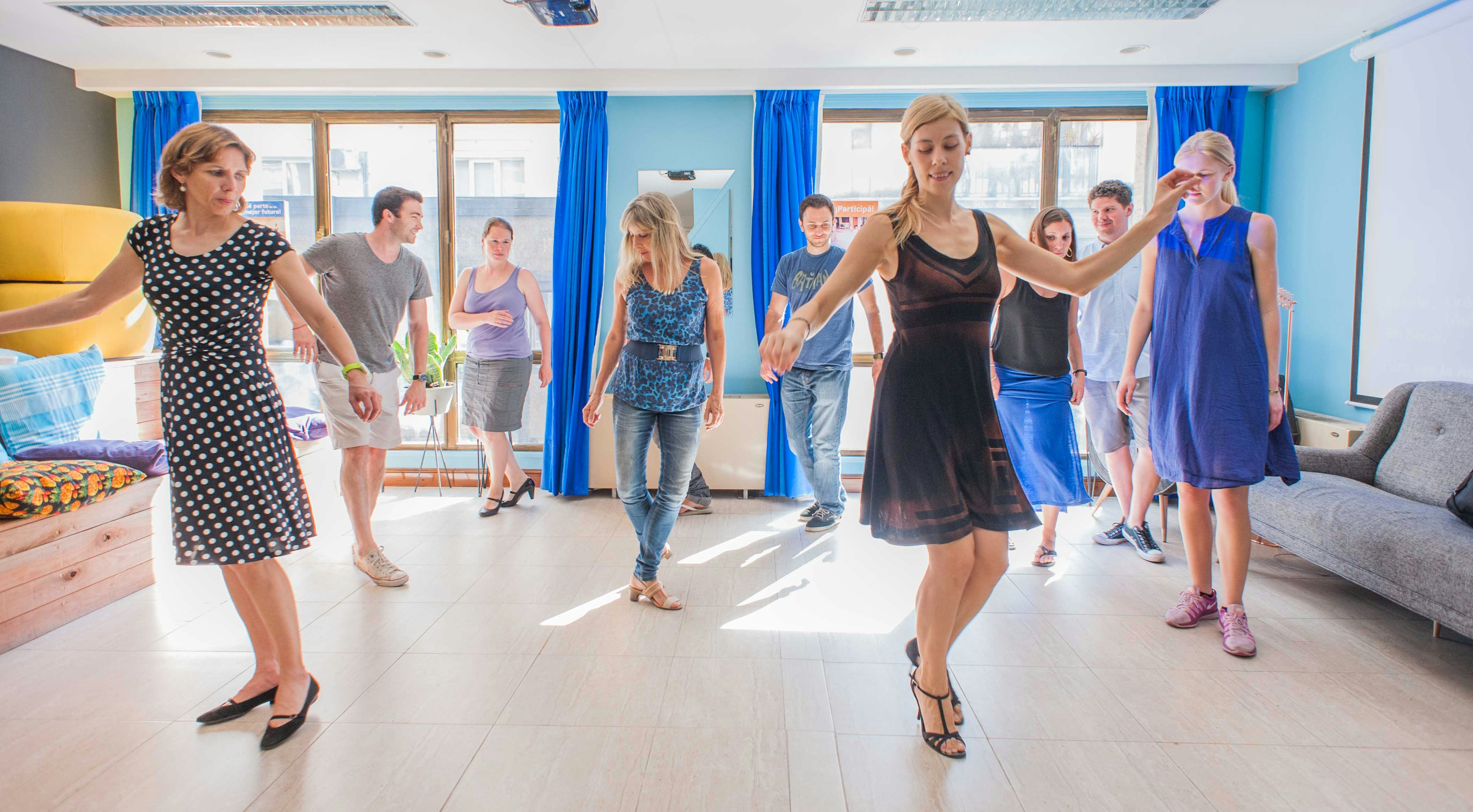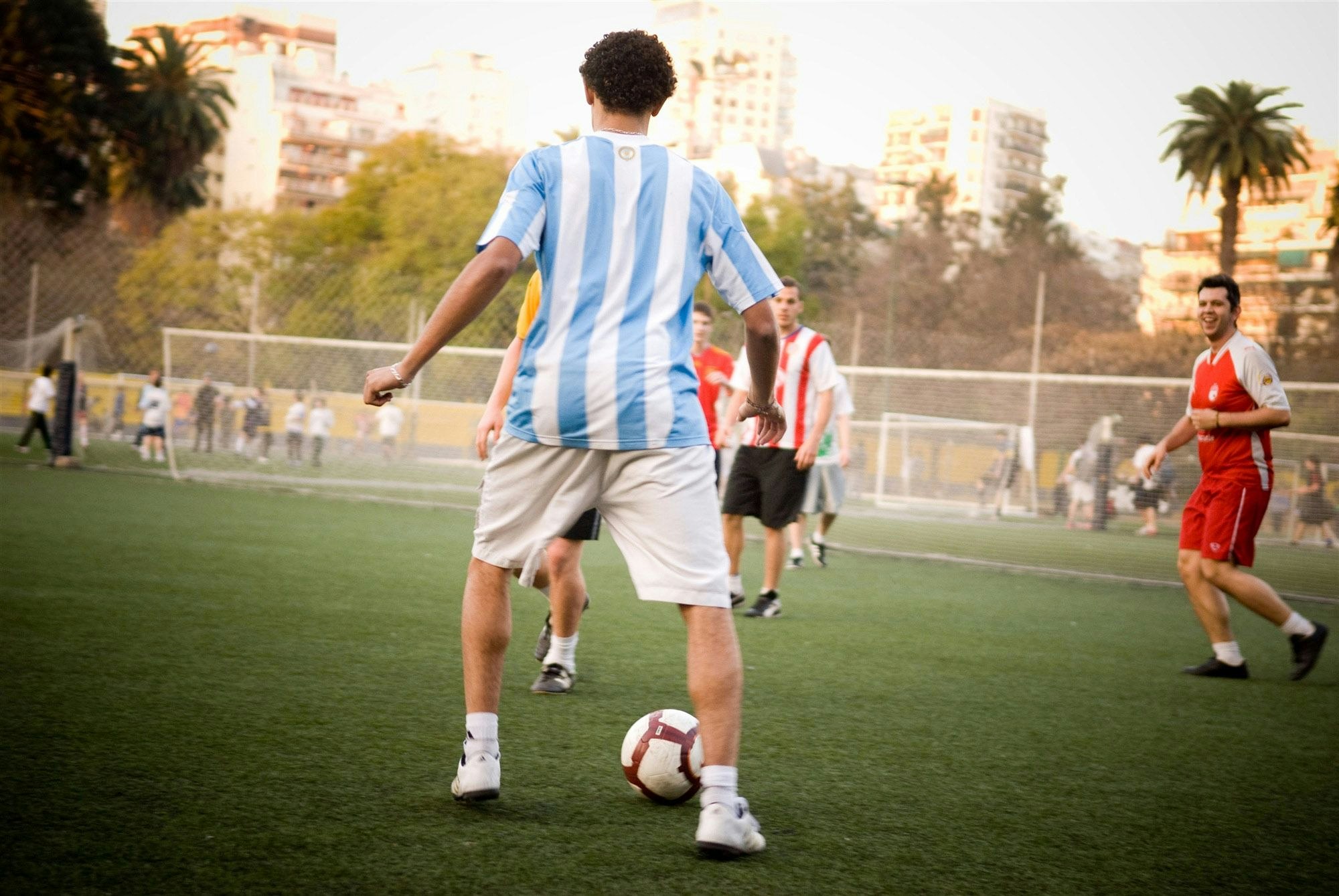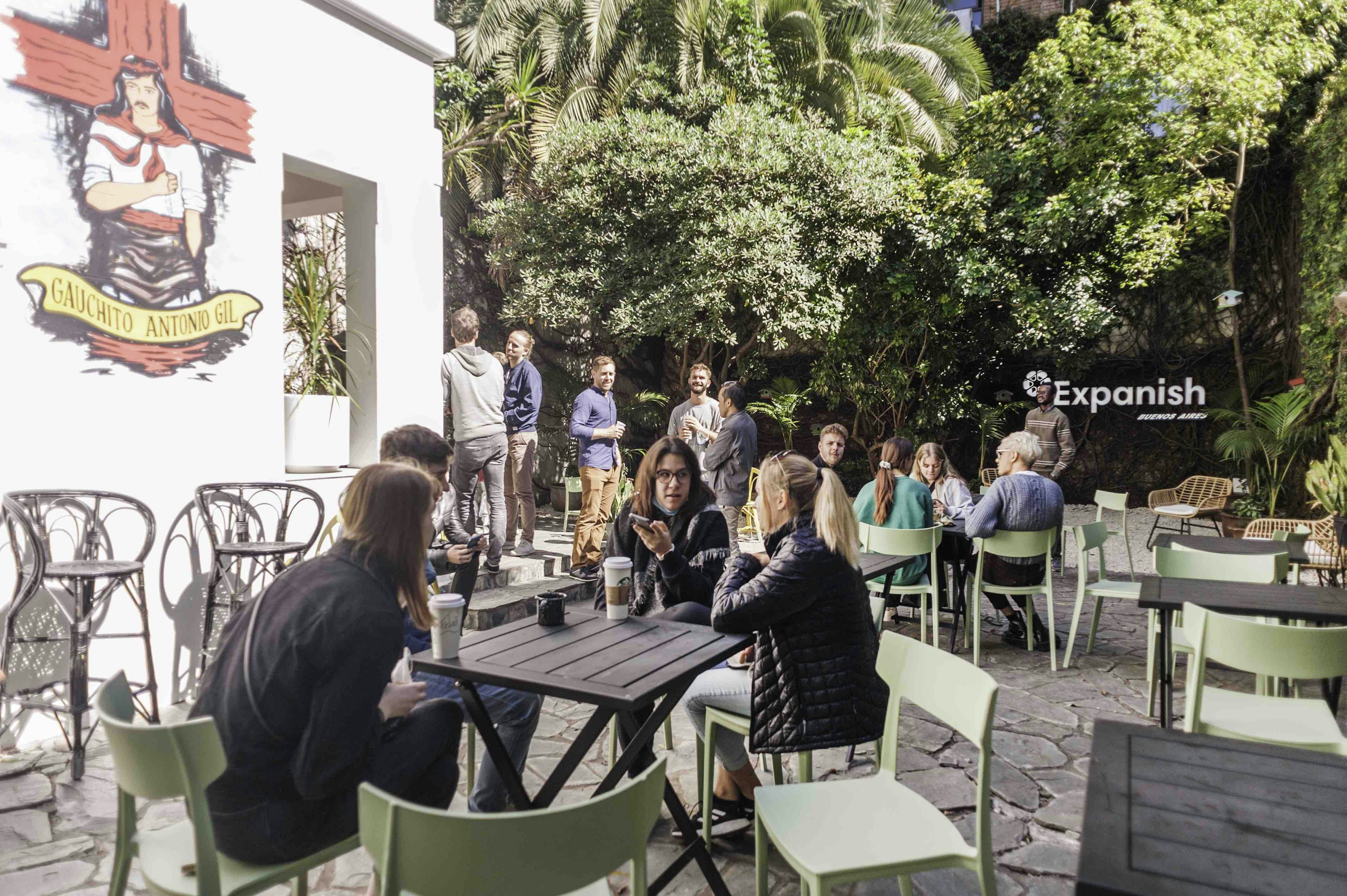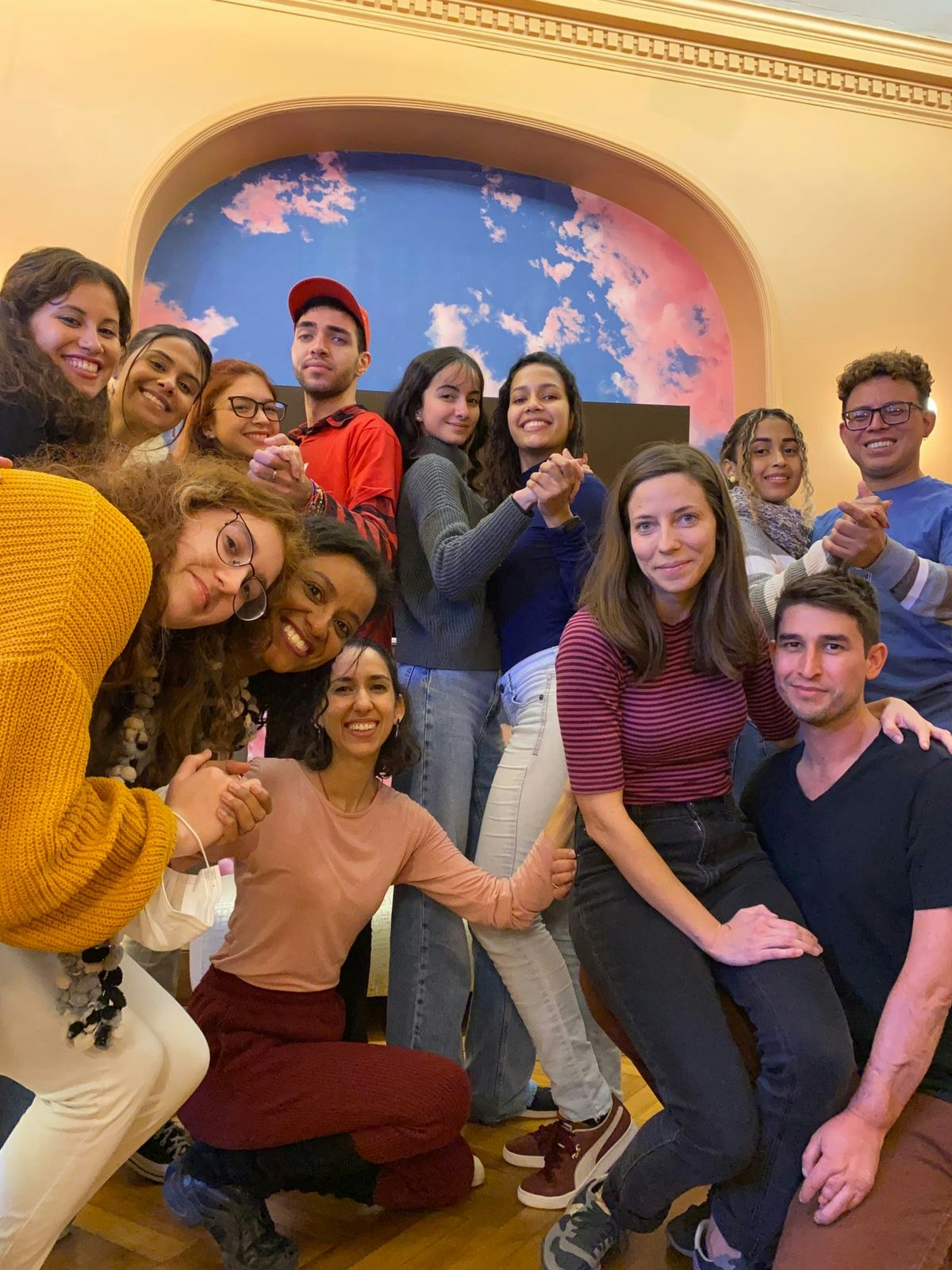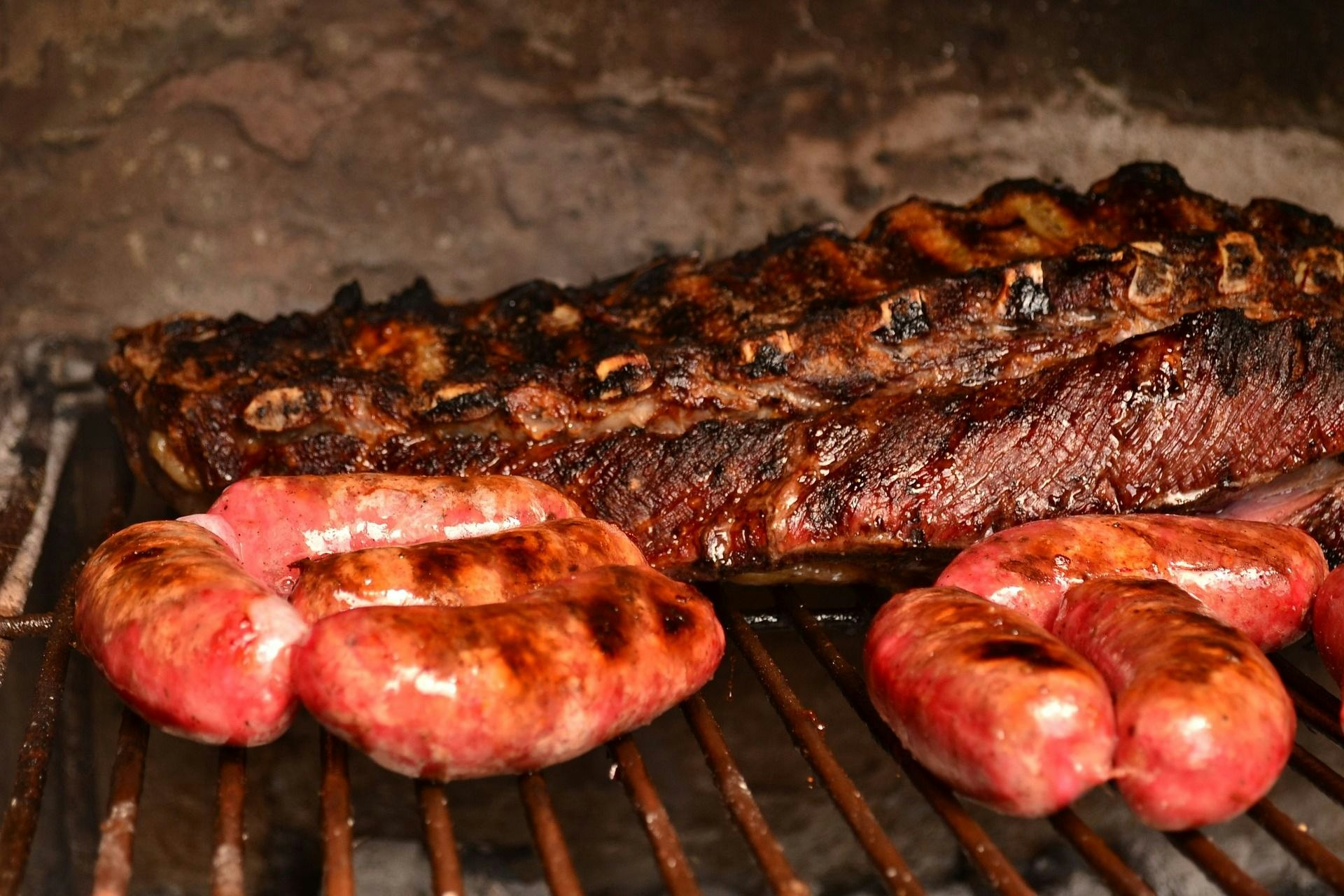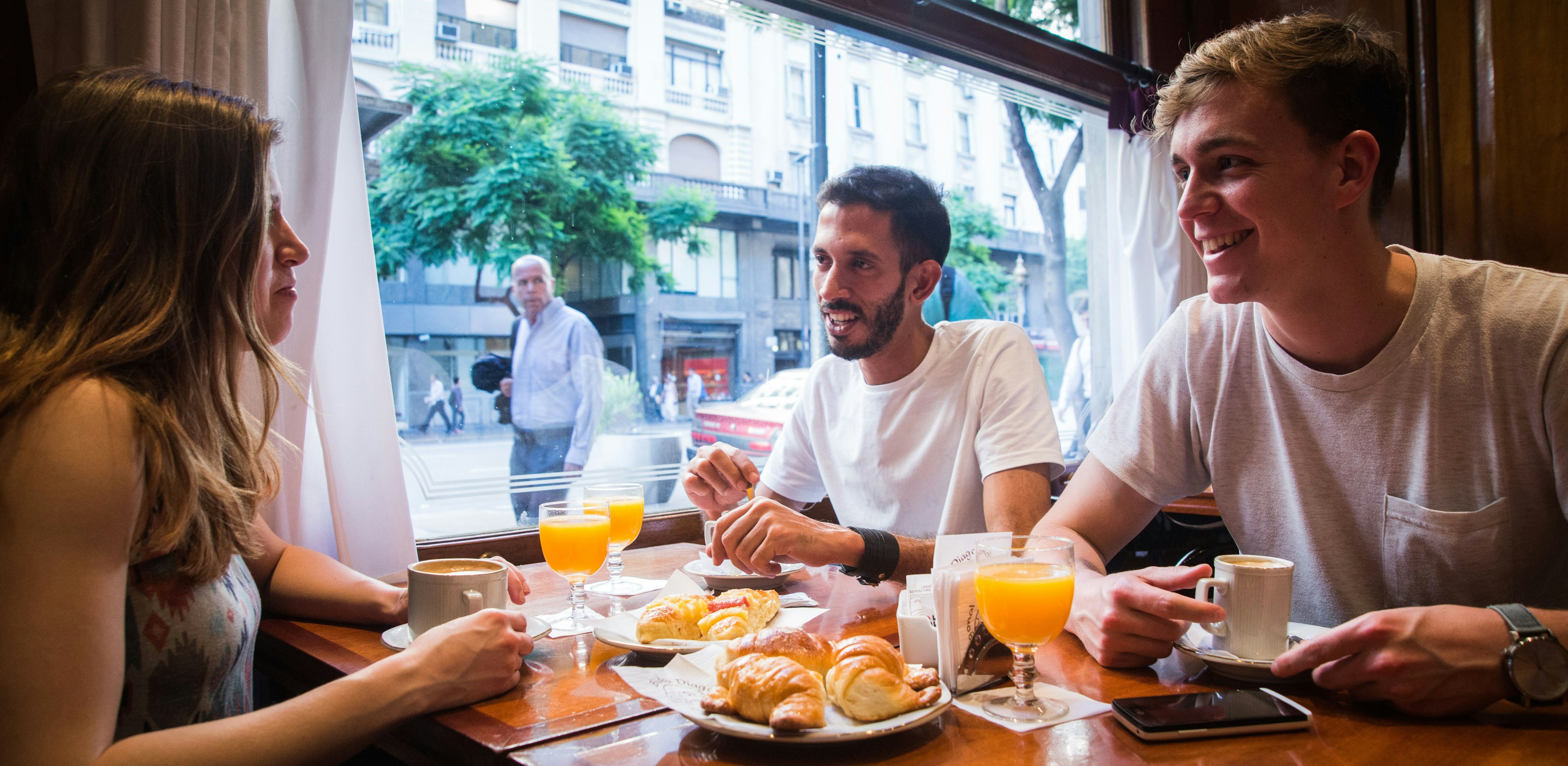 Our team makes the difference
Our friendly staff are dedicated to offering you a memorable education experience in Buenos Aires. All of our teachers are native Spanish-speakers and highly qualified.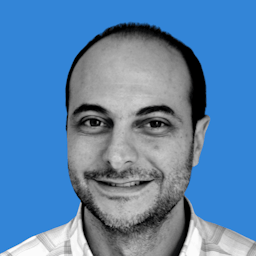 Gabriel Aragona
School General Manager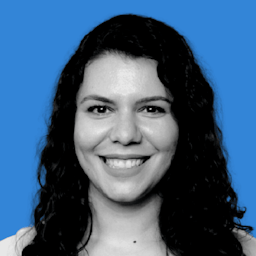 Caroline Pereira
Academic Coordinator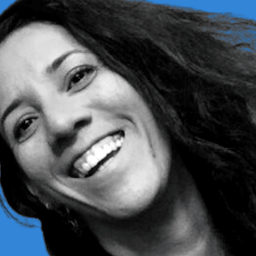 Juliana Teles
Student Services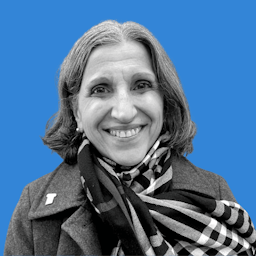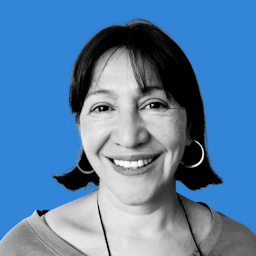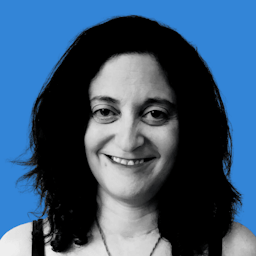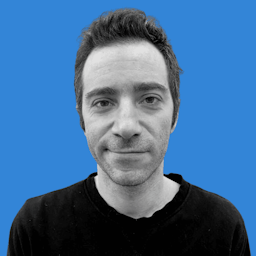 Our Spanish teaching methods focus on students' needs
We encourage students to study Spanish by using it every day, whether in class or out on the streets of Buenos Aires. Our Spanish teaching methods have a proven track record with over 15 years experience.
We inspire students in Buenos Aires to relax and use Spanish from day one
This is at the heart of our teaching approach. We want you to feel comfortable using the language at our Spanish school right from the start.
Small Spanish study groups, with an average of 7 students per class
With limited class sizes all our students can engage with Spanish teachers and actively participate in lessons.
We teach our students all about the local culture, idioms and traditions
At our Spanish language school you will discover all about life in Buenos Aires and learn how to speak like a local in everyday situations.
Frequently Asked Questions - Evening Group Spanish Lessons
From the blog
Read more about latest news from Expanish destinations, or get tips on how to prepare to study Spanish at our language schools.
Study in Spain
How to be a Digital Nomad in Spain
The concept of remote work is nothing new, but most didn't really consider it as a real possibility before the pandemic. Now more people than ever are embracing the idea of leaving the office to become a digital nomad, many motivated by the freedom to work from overseas.

Learn Spanish
5 Reasons Taking a Spanish Language Exam is a Great Investment
While you're on the journey towards mastering your Spanish, there comes a point where it's not enough to just be able to communicate. If you're looking to use Spanish for more professional or academic settings, it's important that you have your Spanish level officiated. You'll want to have a certificate that tells the world, and future employers, that your Spanish is great and no one needs to question your ability. Much like a university degree, there are Spanish language exams like the DELE and SIELE that give you an official diploma that certifies your Spanish language level.


Activities
Share good times with fun social activities.