Explore Barcelona, Spain with Expanish
Unbeatable Location
A cultural hub on the Meditterranean coast, Barcelona's world famous architecture, local art, and dynamic food scene make it an incredible location for study abroad programs.
Supportive Staff
Expanish provides the local expertise and on-site support to ensure you make the most of your time in Barcelona.
Specialized Experience
Expanish offers a variety of program options and is focused on helping you accomplish your study abroad goals.
Why Study Abroad with Expanish?
Home to award-winning language programs with proven Spanish teaching methods, multilingual staff, and top-notch housing options, Expanish is here to ensure the best study abroad experience possible.
We offer the local expertise
Our native Spanish teachers share local knowledge while our on-site multilingual staff are availble to help with all student and faculty inquiries. We also provide 24/7 emergency support services.
We provide high-quality support services at the most economical price
We provide completely customizable experiences, so students only pay for the services they need
We teach students about local culture and traditions
Through our study abroad programs and included cultural activitites you will learn how to eat, drink, and live like a local
Our Study Center in Barcelona
Study at our Spanish school in the heart of Barcelona and dive right into the city's world-class culture and lively social scene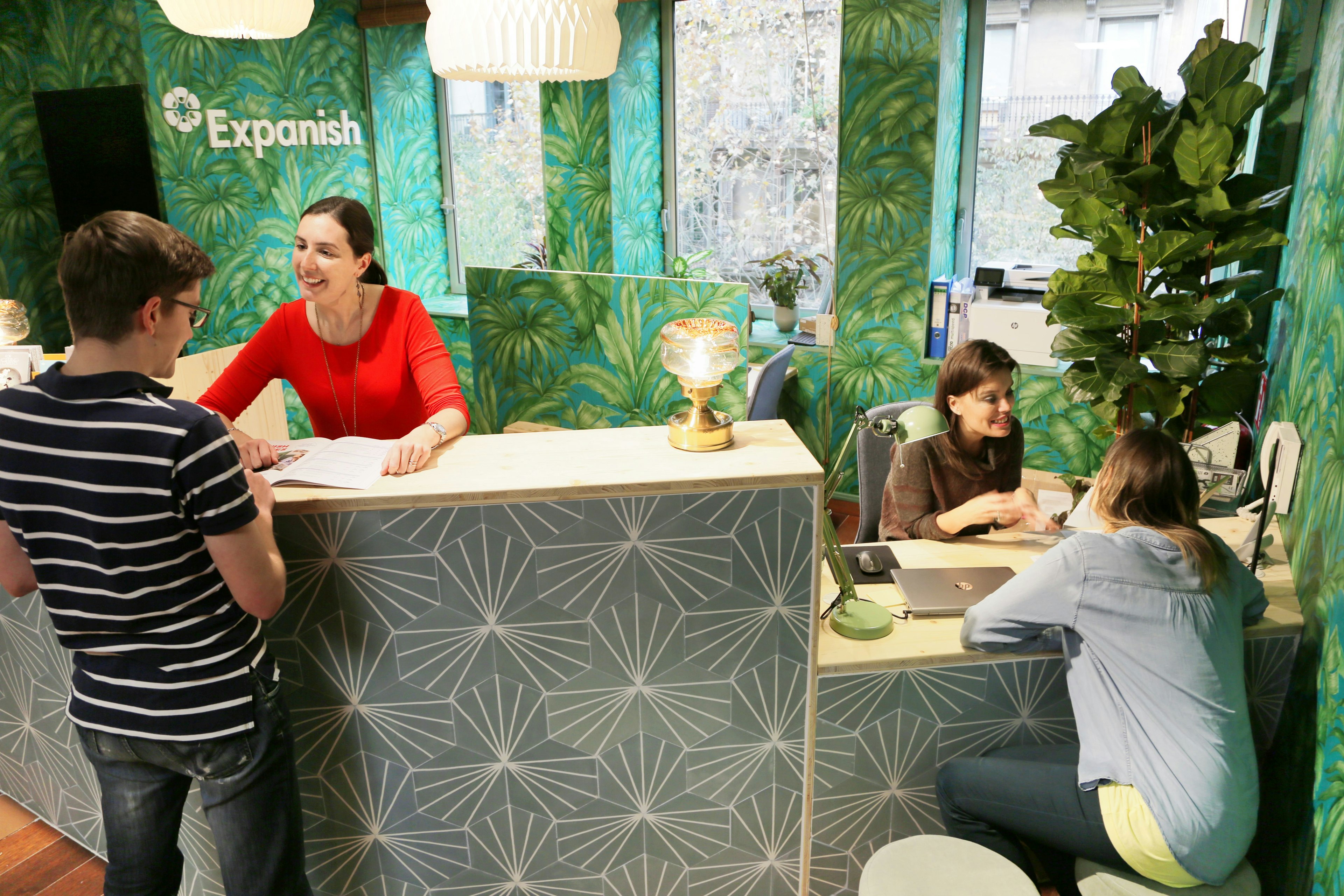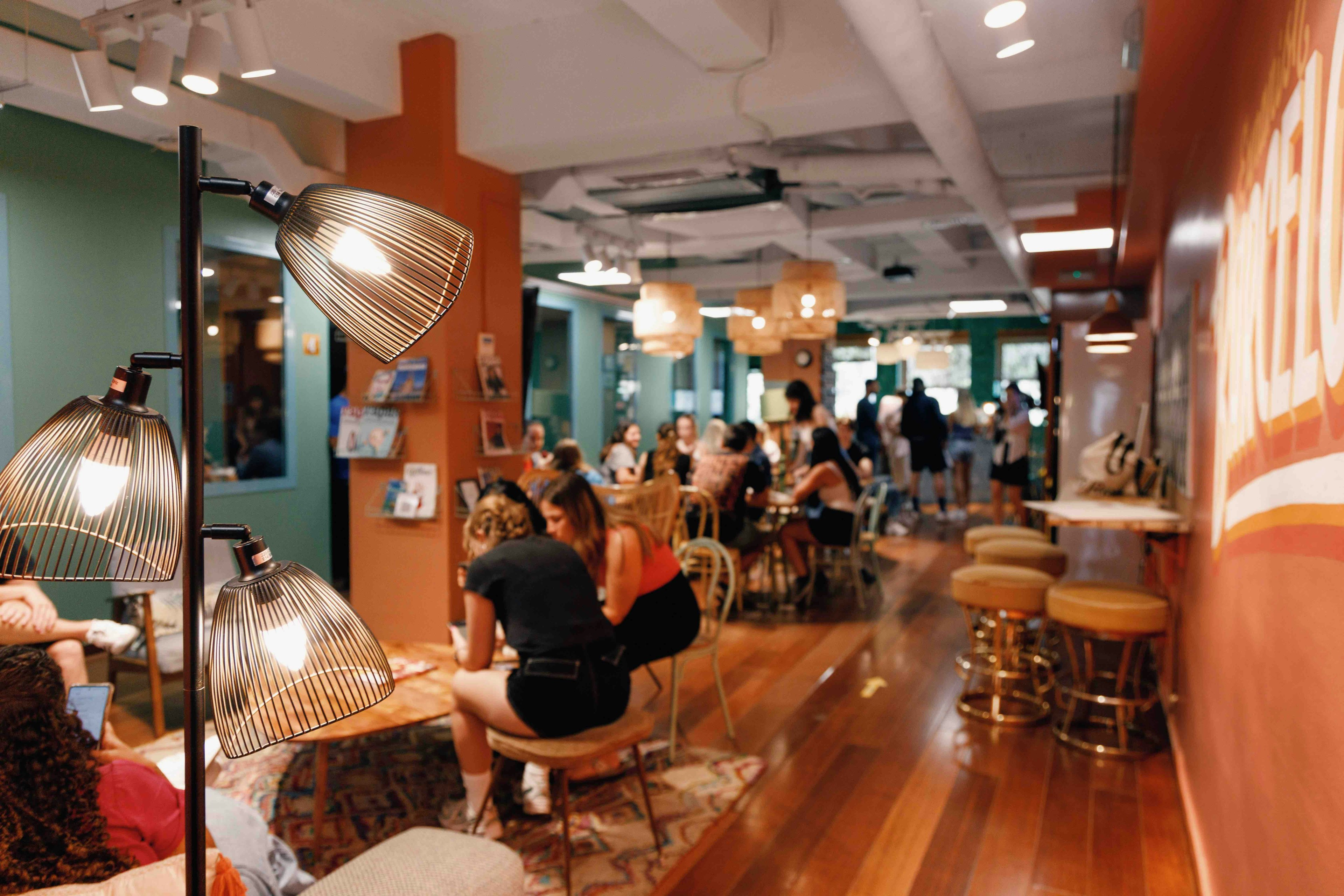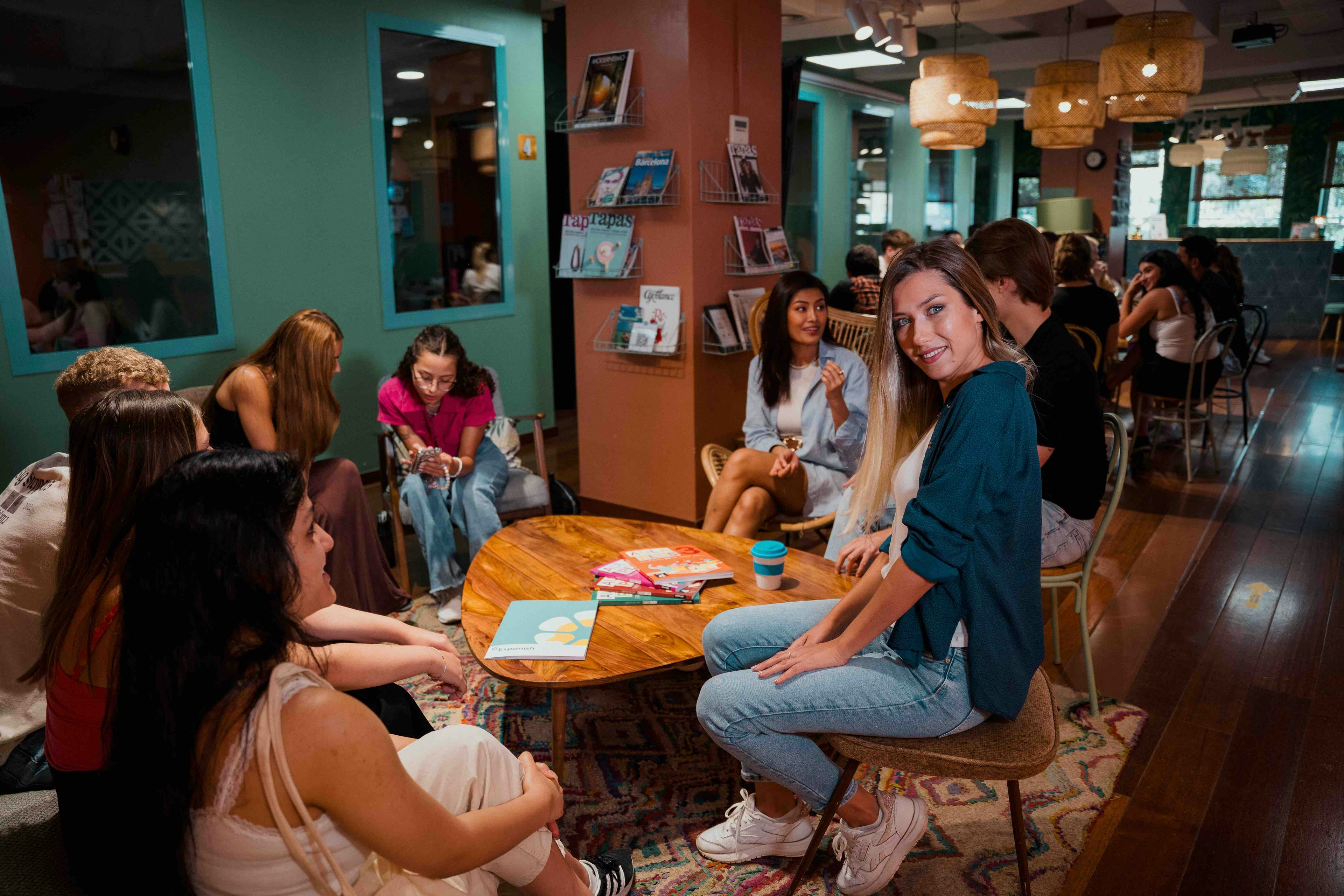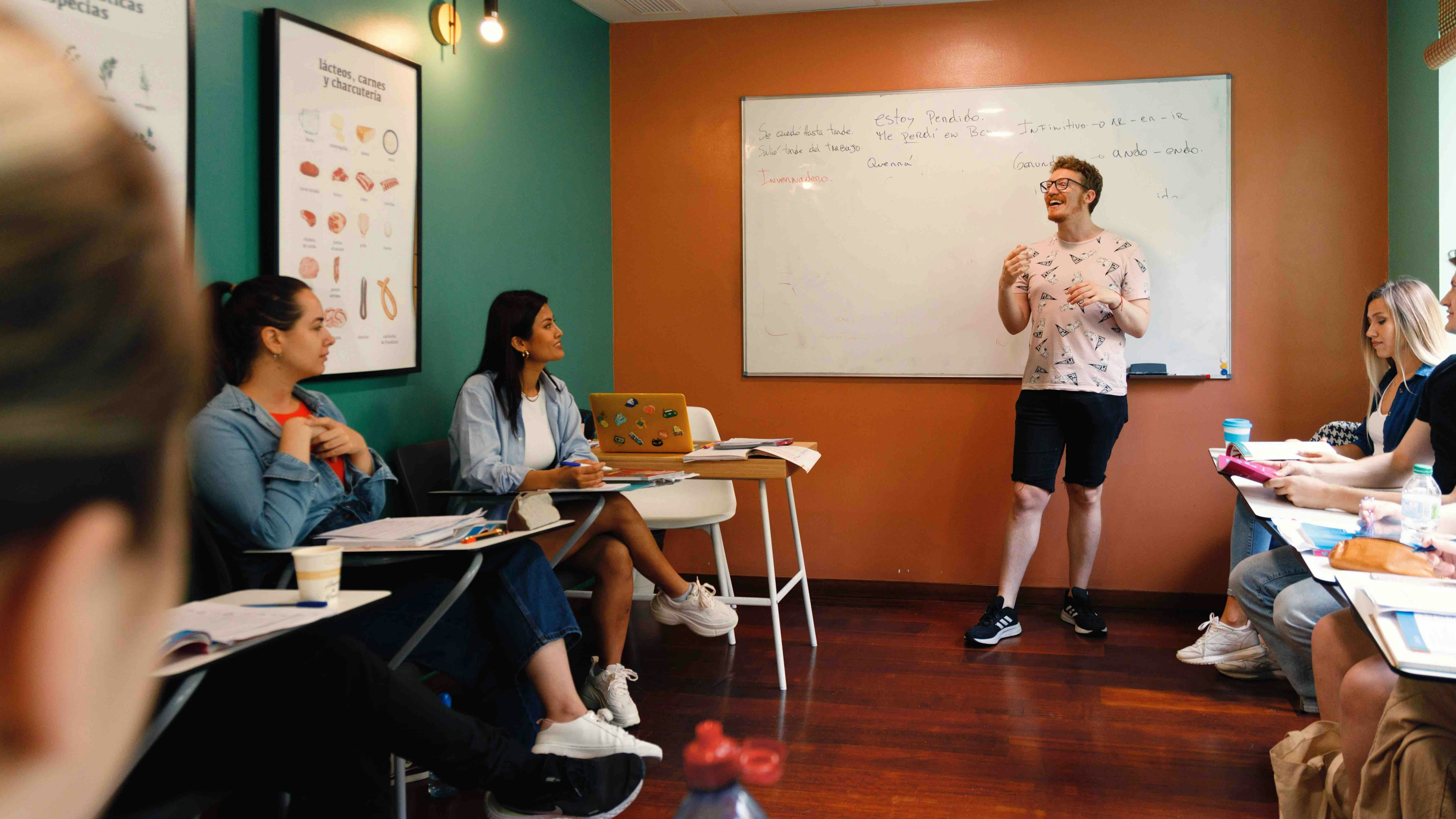 Cozy Common Areas
Chill, grab a snack and chat with other international students during lesson breaks.
Unbeatable location
Explore Eixample, a hotspot for culture, food, and nightlife in the city center
Engaging Cultural Activities
Experience local customs and make new friends as you learn Spanish.
Quick facts
Accredited by the Cervantes Institute
Official SIELE exam center
Walking distance to public transport
Free high-speed wifi access
Housing in Barcelona
We offer a range of housing options to suit different needs and preferences. Whatever you choose, we'll help you feel at home while you study abroad in Barcelona.
Recommended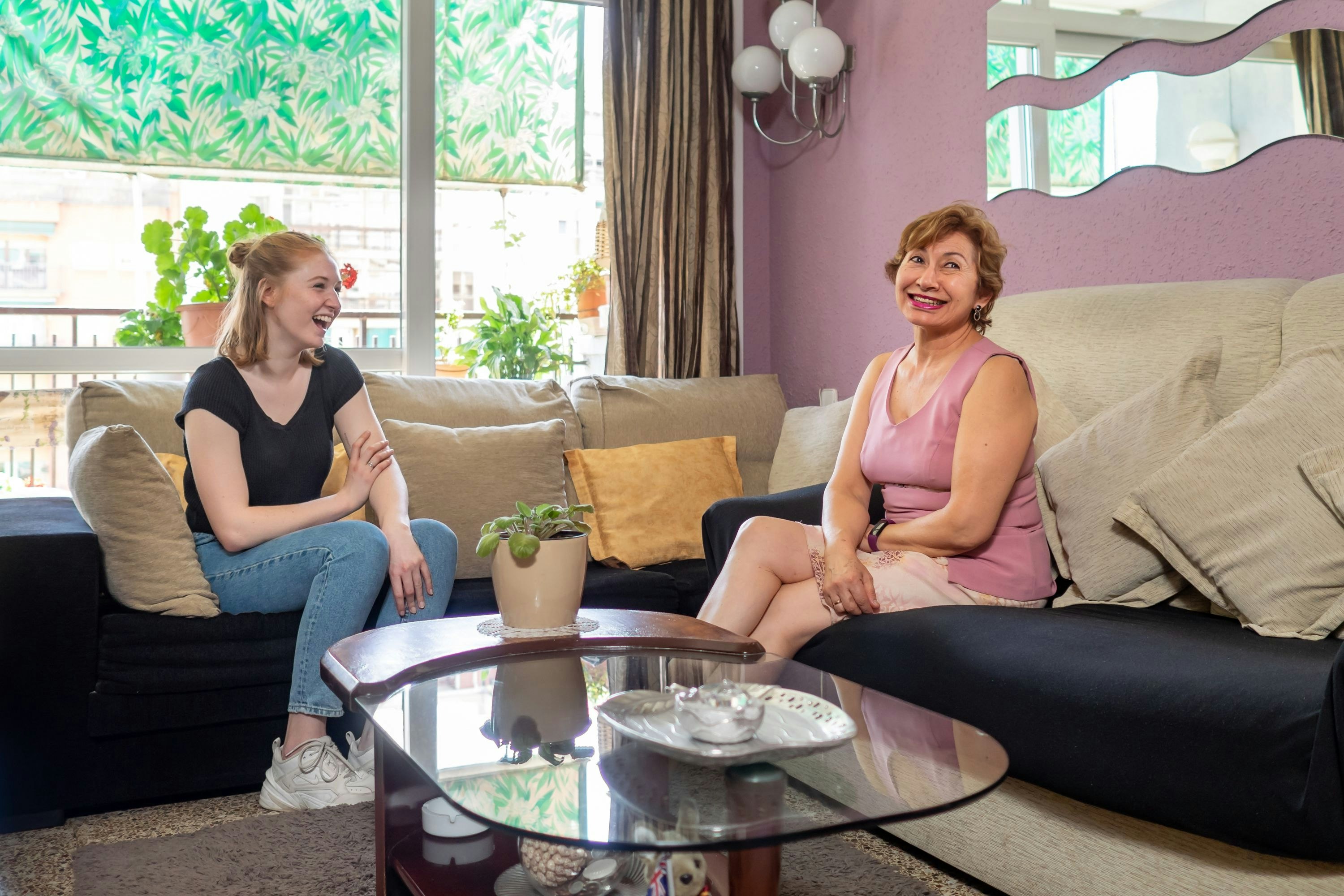 Live with a local family and truly immerse yourself in Spanish culture and language. A perfect opportunity to practice your Spanish everyday while sharing in the traditions and habits of your hosts.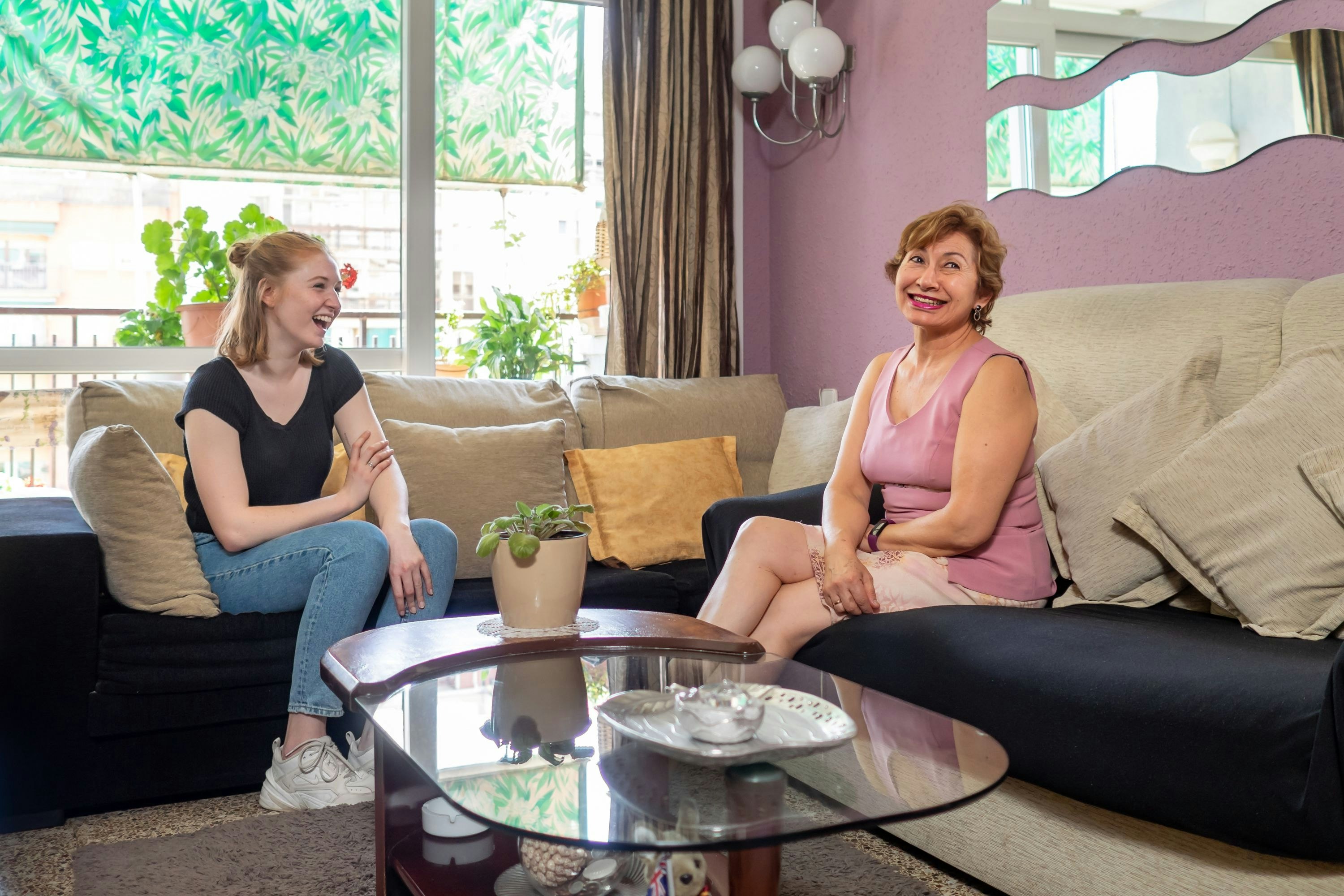 Student shared apartment
Live the student life in a shared apartment. Meet like-minded people and share experiences in Barcelona.
For years we have collaborated with institutions from around the world, connecting students with local academia and community organizations to foster international exchange.
What our students say about us
Broc Renicks
University of Mobile
United States
One of my favorite parts about studying abroad was living with my host mom. Expanish did a really good job pairing me and my friend with her because we have a lot of the same interests and we had a lot to talk about.
Quincy Peters
University of California, Los Angeles
United States
From the second we landed, everything was so well organized and flowed seamlessly. I could never have imagined a better combination of activities and the support that is available from everyone involved in the program has blown me away.
Anastasia Fetcu
University of South Alabama
United States
I loved all the nice teachers and how kind and patient they were with us.
Clementine Daniel
University of California, Los Angeles
United States
It was also nice that our group did activities together from the beginning because this allowed us all to get to know each other really well and have a good network of peers while we all lived/studied here.
Sarah Lanel
University of South Alabama
United States
I've learned a lot of self confidence, independence, and how to take care of myself in a new city
Gracie Hartsough
University of California, Santa Barbara
United States
Expanish has been a great host for us all! We all felt as though the expanish center was our second home here. It provided a safe and comfortable space! I am beyond grateful for the activities that were organized for us, they really make the program special!
#expanishmoments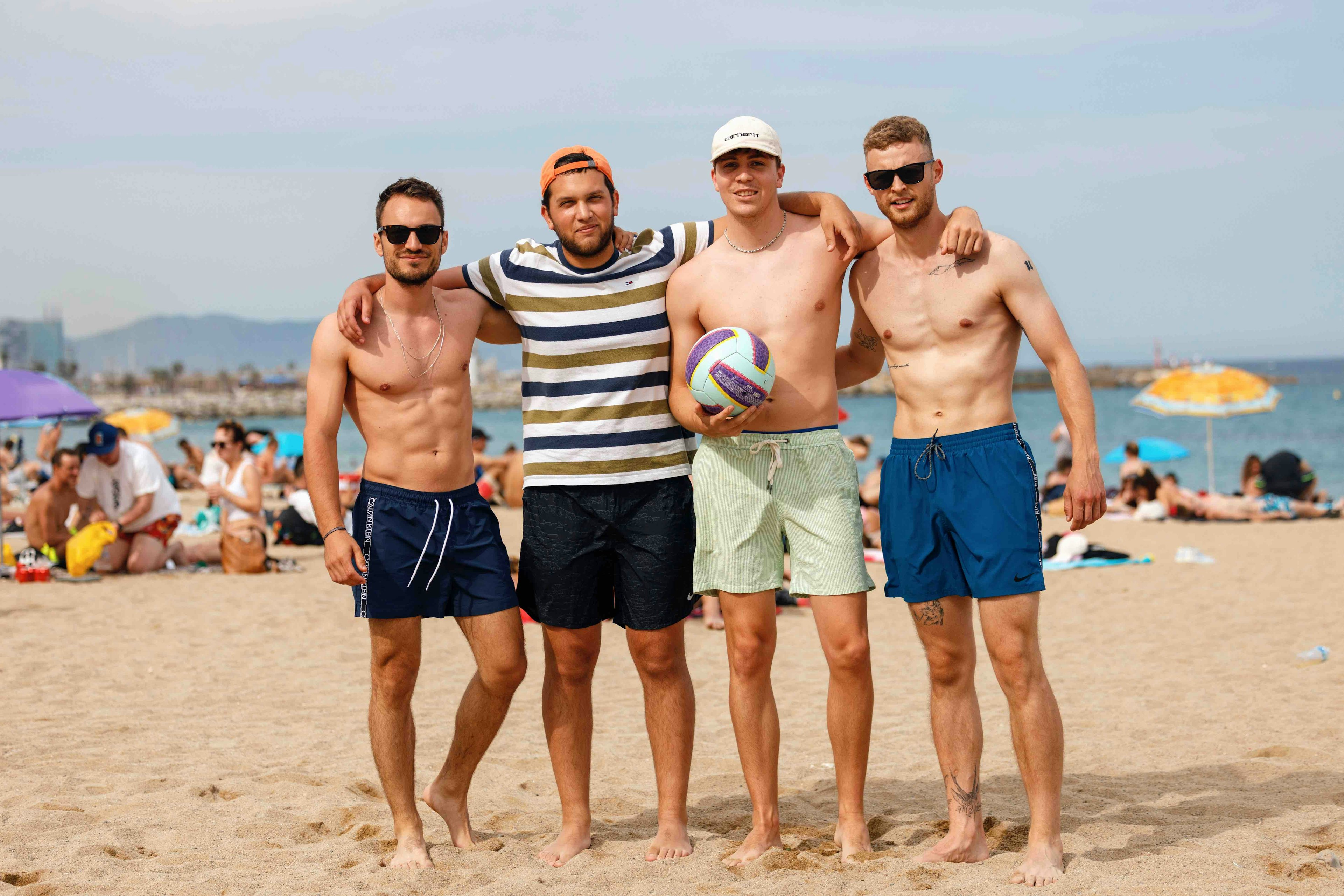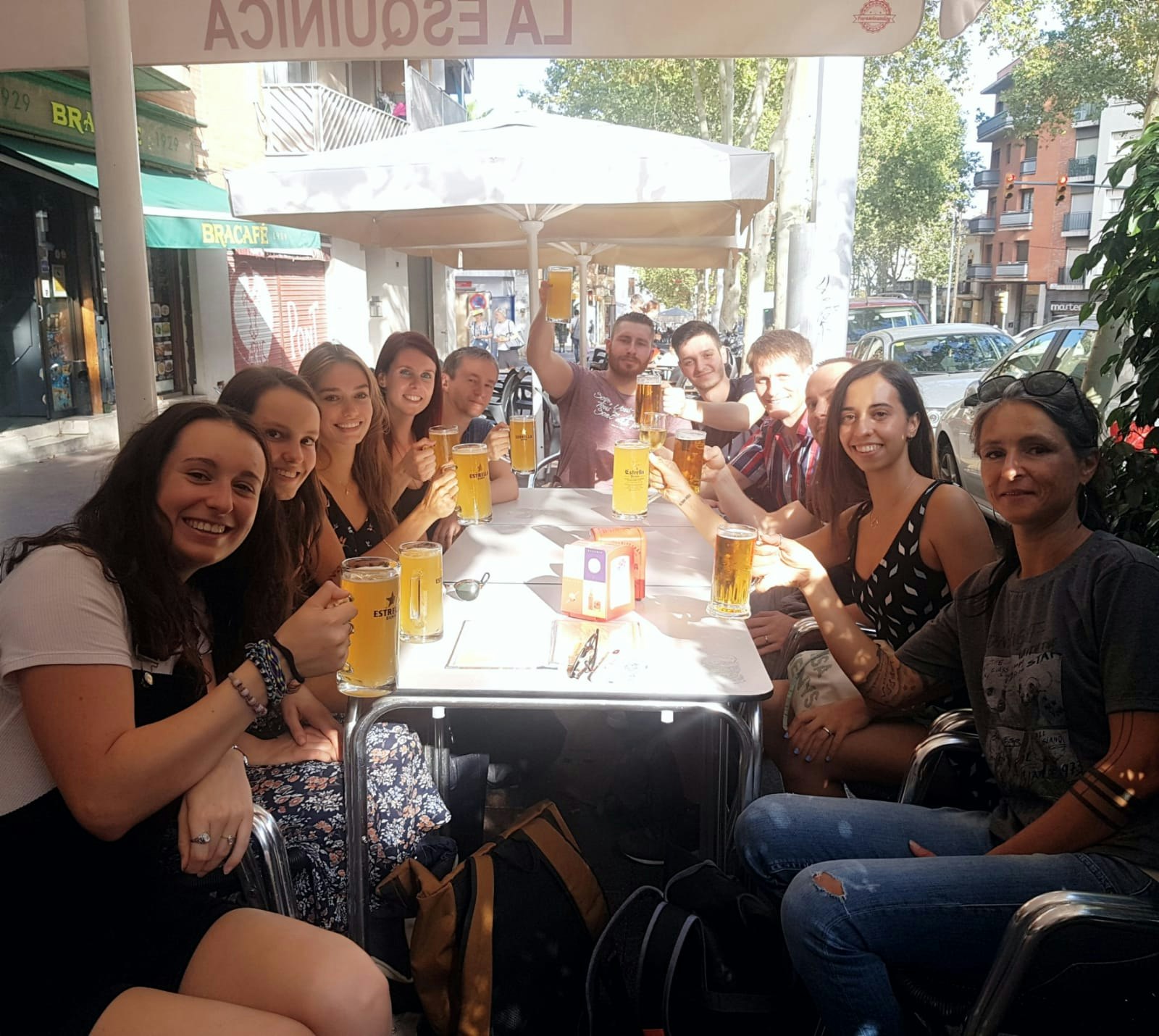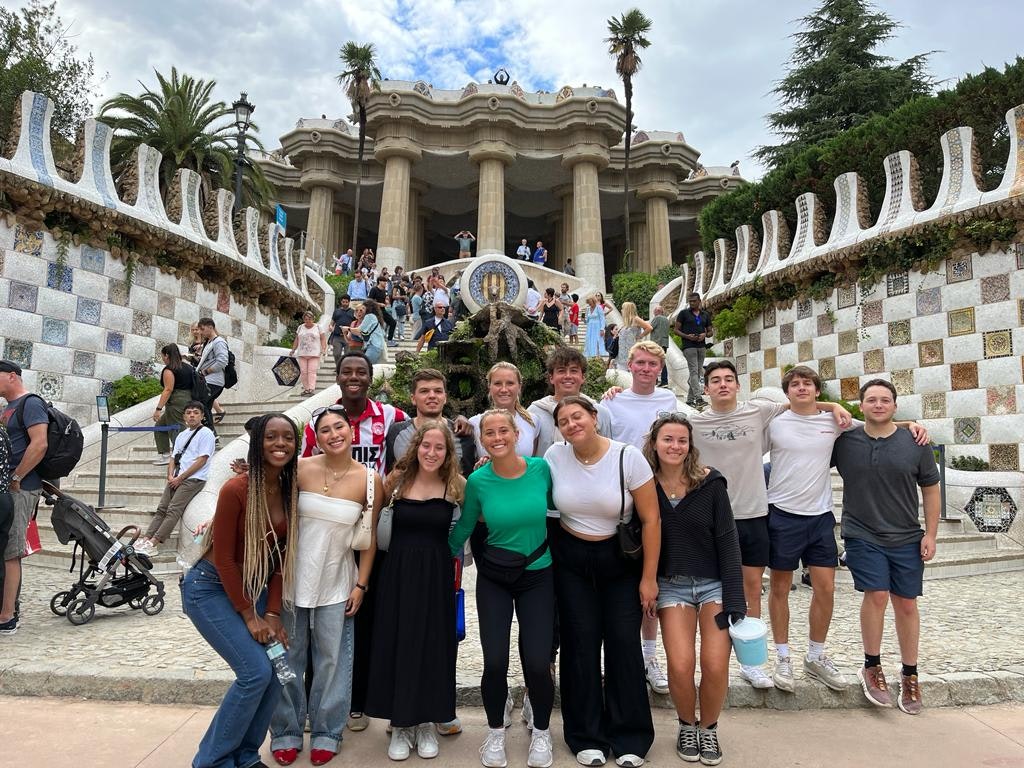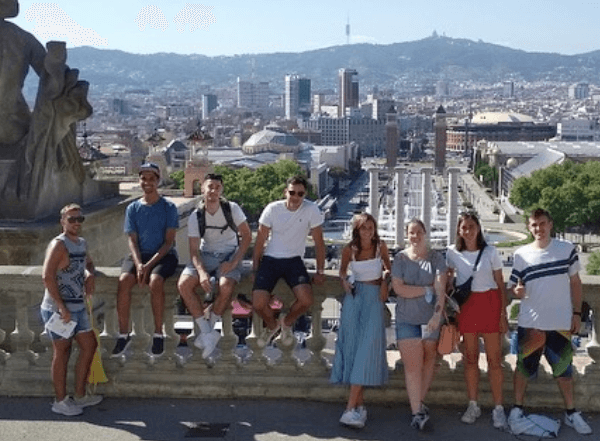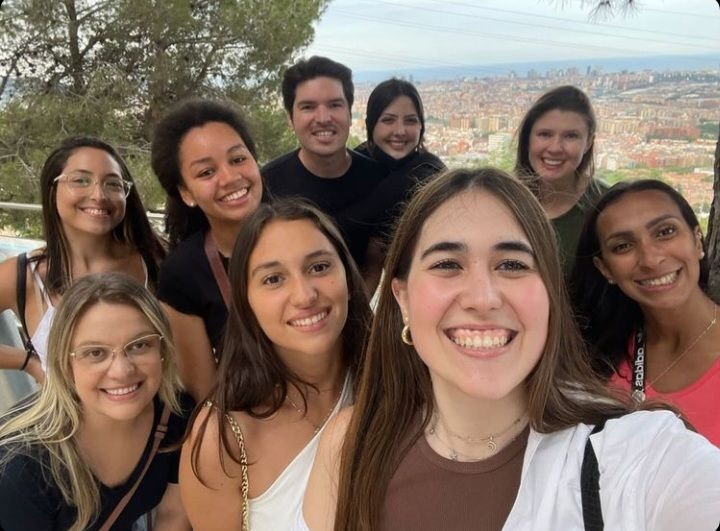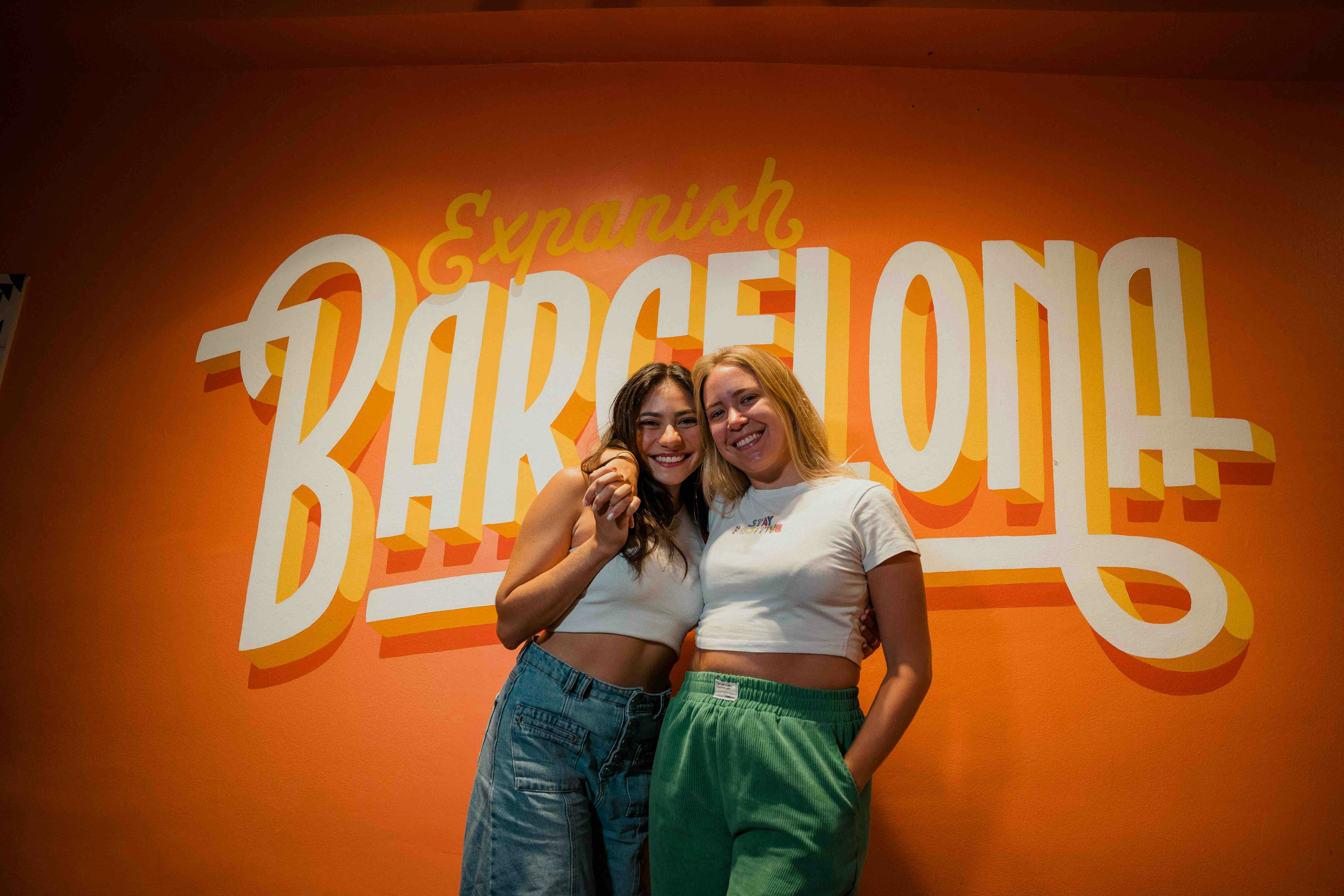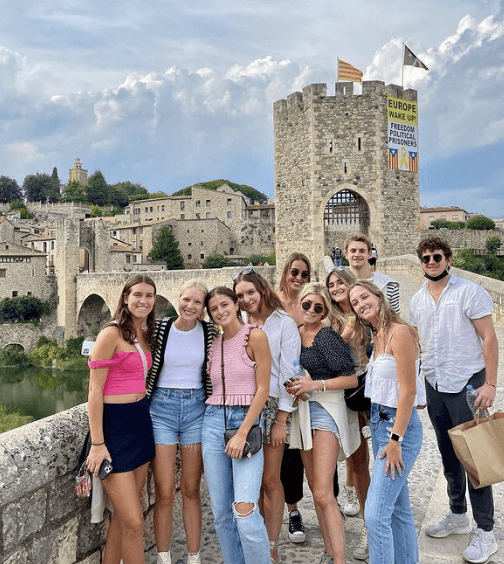 Our Barcelona school is recognised for its academic excellence
Our Spanish school has received many accolades over the years, but our greatest reward is sharing unforgettable moments with students at our evening group Spanish lessons.
Frequently Asked Questions
How our students rate Expanish
Google
---
684 reviews
TripAdvisor
---
17 reviews
Facebook
---
40 reviews
Trustpilot
---
143 reviews
From the blog
Read more about latest news from Expanish destinations, or get tips on how to prepare to study Spanish at our language schools.
Travel & Culture
10 Reasons to Fall In Love with Barcelona
If you're on the fence for learning Spanish abroad in Barcelona, you may have noticed that there is a lot of buzz about this marvelous city, and for good reason. A lot has been said about the Mediterranean beach city but nothing really compares to experiencing all the great Catalonian capital has to offer. Learning Spanish abroad in Barcelona is the perfect opportunity to meet people from all over the world and have a one-of-a-kind Spanish experience. Here are the top ten reasons to fall in love with Barcelona while studying Spanish abroad.


Student Life
6 Incredible Ways Living in a Homestay Shapes Your Study Abroad Experience
So you've made the exciting decision to study Spanish abroad, but you now have to figure out where you're going to be staying whilst abroad. When it comes to studying abroad, there are dozens of different living options for students of all ages. We recommend that if students want to achieve the fully immersive experience and maximize their language learning, they should consider living in a homestay an absolute must. There are countless advantages of living in a homestay while studying Spanish abroad, but if you're still on the fence about it, consider the following ways that living with a host family can enhance your study abroad experience.