Spanish Group Classes Buenos Aires
Group Course - 20 Lessons
Most popular
Learn quickly in small groups with our intensive Spanish course in Buenos Aires. Enjoy four dynamic and interactive lessons a day with students from around the world.
Group Course - 30 Lessons
Our most intensive Spanish course in Buenos Aires. Maximize your learning with 2 extra conversation classes per day.
Combined Course: Group + Private
20 group + 5-10 private lessons
Get the best of both worlds. Combine interactive group lessons with personalized private classes to master the language.
Our Spanish School in Buenos Aires
Study Spanish in Buenos Aires, in a beautiful neighbourhood surrounded by green parks, trendy bars and top eateries.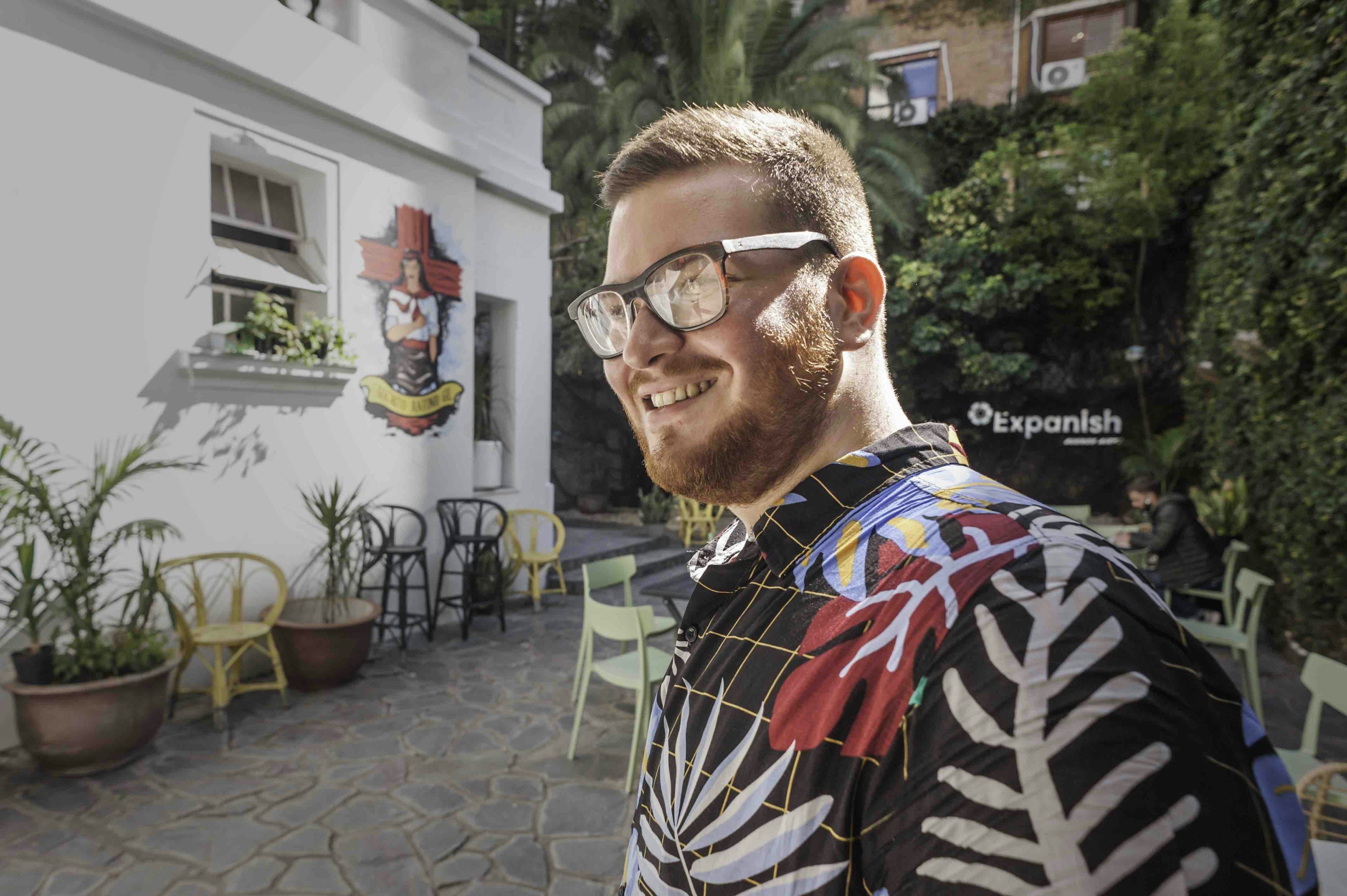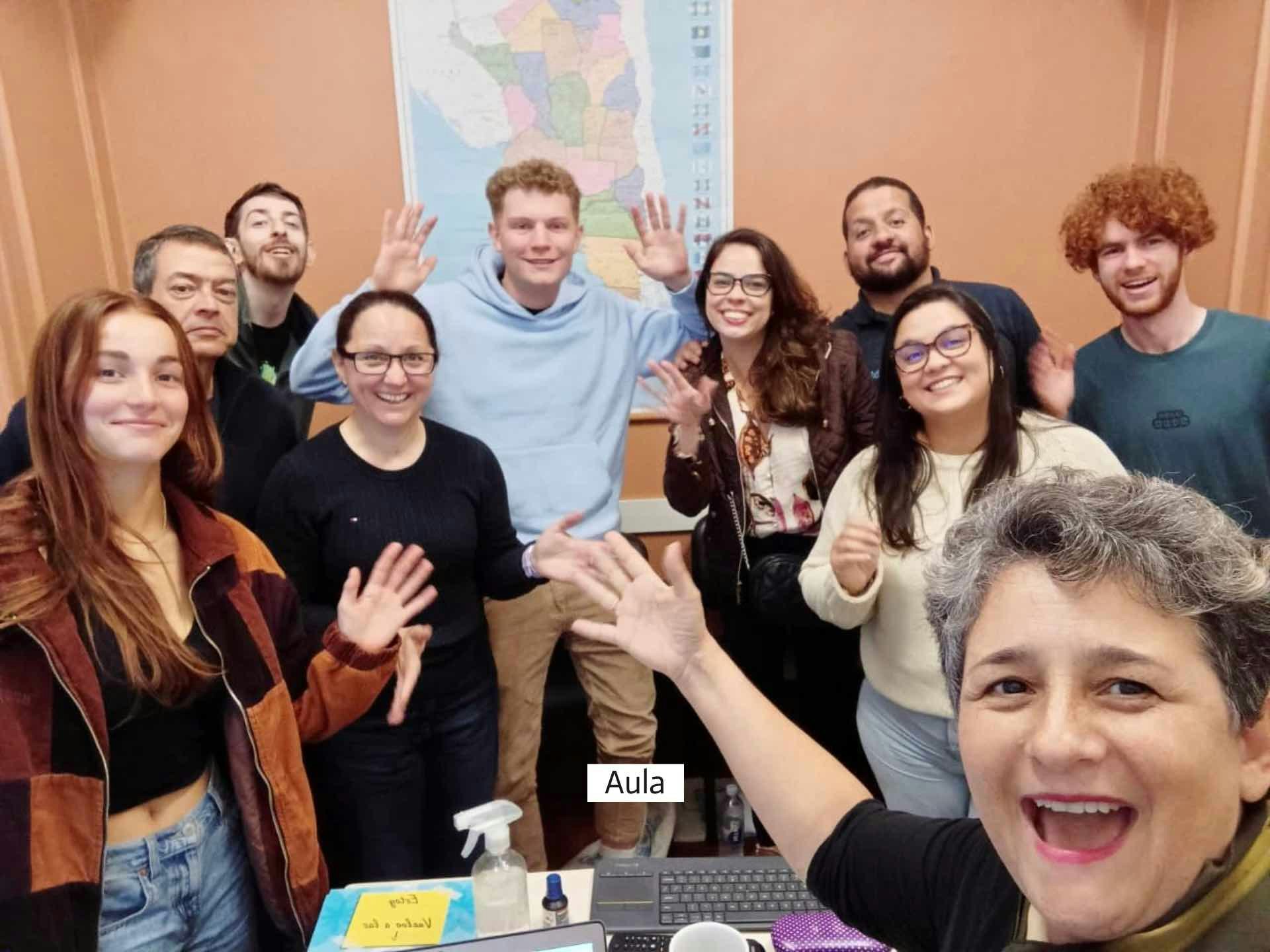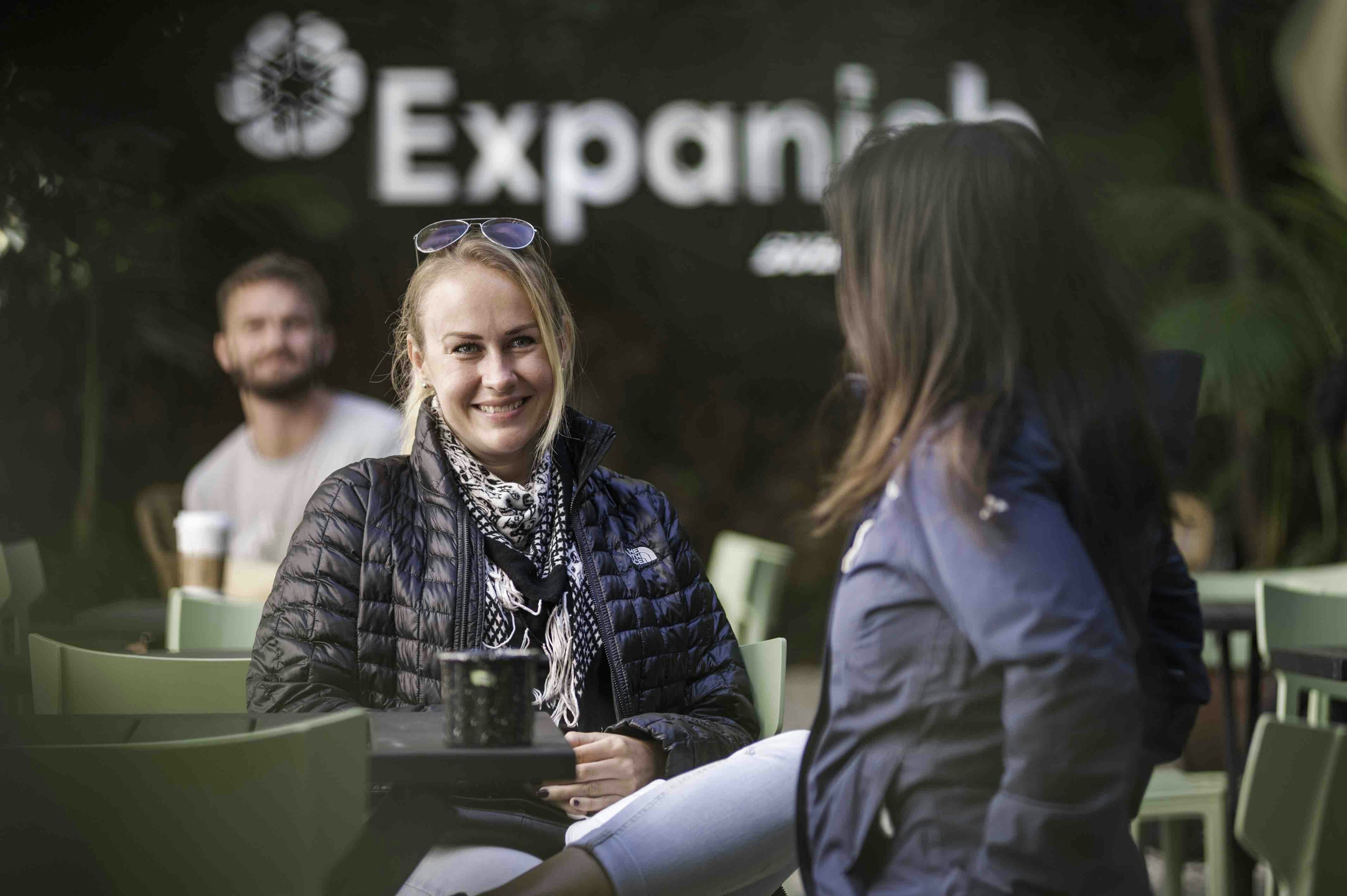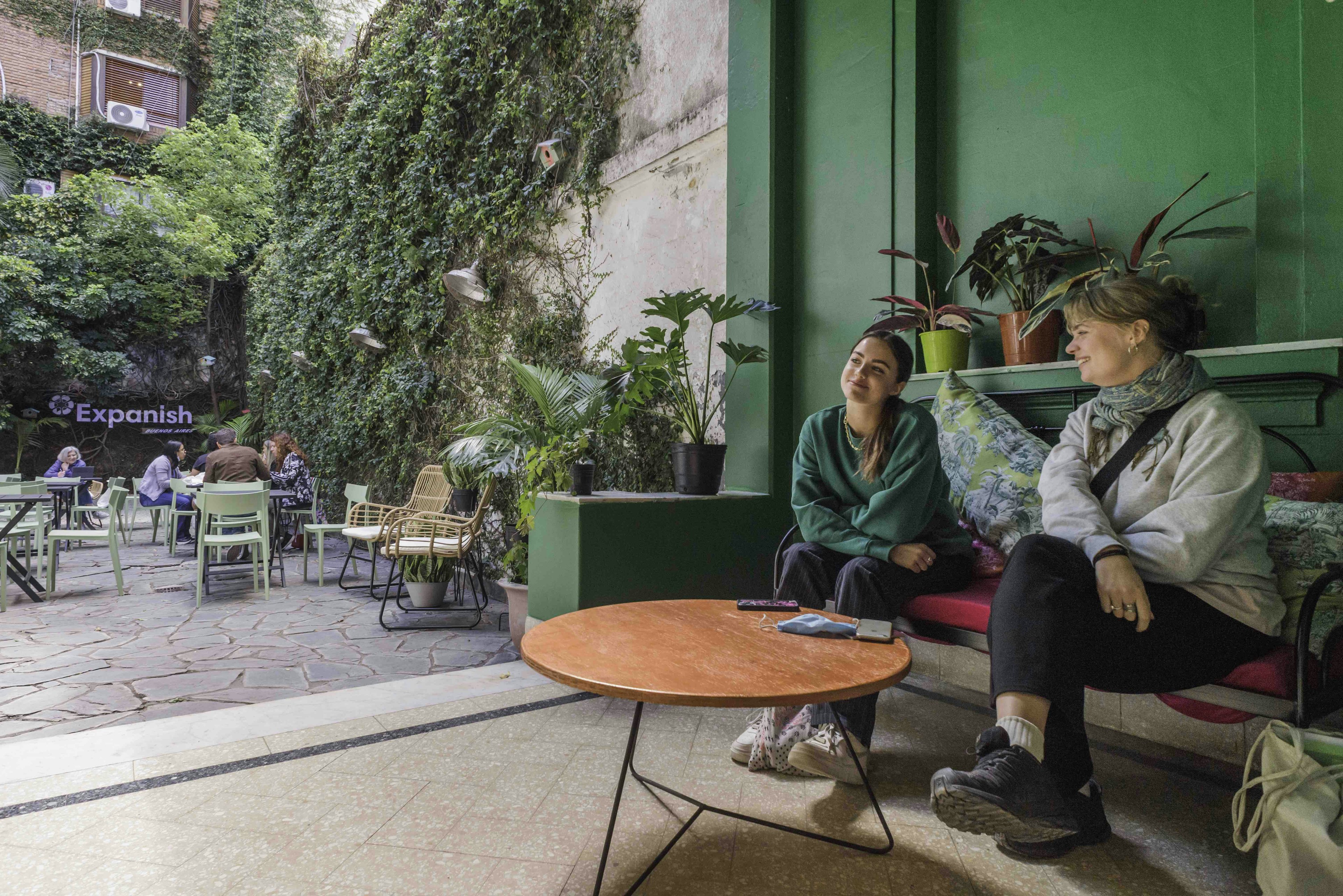 Cosy common areas
Relax, grab a snack and chat with other students in our lounge or patio areas.
A great location
Explore Palermo, a leafy neighborhood that's home to the city's hippest shops, bars and restaurants.
Co-working space for students
Get some productive work done at our Spanish school in our laid-back co-working space.
Quick facts
Walking distance to public transport
Why Expanish?
Accredited academic excellence
For over 15 years we have been meeting the highest standards for Spanish teaching, as demonstrated by our awards and official accreditations.
A fully immersive experience
Studying Spanish with us is more than just language lessons - it's opening the door to a whole new cultural and social experience that you will never forget.
Social activities and conversation classes
You can discover all about local culture, improve your conversation skills and meet other like-minded students in our free after-class activities.
Our Buenos Aires school is recognised for its academic excellence
Our Spanish school has received many accolades from prestigious institutions worldwide, so you can feel confident in the standard of teaching and support you'll receive when you take one of our group programs.
How our students rate Expanish
Google
---
684 reviews
TripAdvisor
---
17 reviews
Facebook
---
40 reviews
Trustpilot
---
143 reviews
Intensive Spanish Group Classes
Our intensive 20-lesson group course is our most popular Spanish course in Buenos Aires. You will enjoy four daily group Spanish classes with a focus on giving you the confidence to use the language in everyday situations. Our qualified, native Spanish-speaking teachers create a welcoming and engaging environment to support your learning. Your Spanish group class will help you master the key language skills of reading, writing, speaking, and listening. We teach in small groups to encourage student participation, and use quality textbooks and materials created by our highly-qualified academic staff.
Course structure
20 group Spanish classes per week of 50 minutes each.
Schedule
Monday to Friday. 9:30 am - 1:30 pm or 2:30 pm - 6:30 pm.
Duration
From 1 up to 52 weeks. You can start every Monday.
Class size and levels
The average class size is 7 students with a maximum of 12. Levels from A1 to C2.
Housing in Buenos Aires
We offer a range of housing options to suit different needs and preferences. Whatever you choose, we'll help you feel at home while you study Spanish in Buenos Aires.
Recommended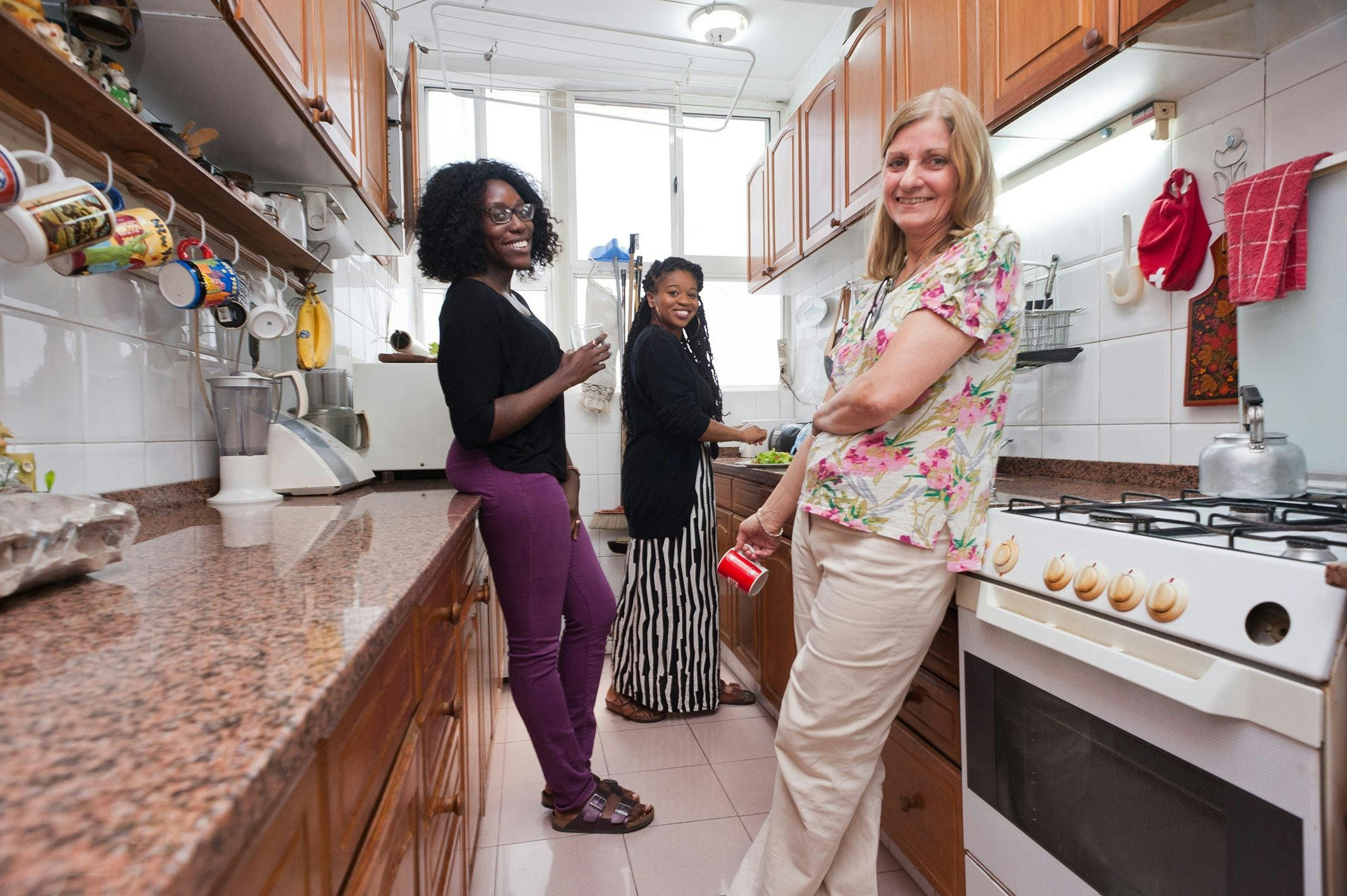 Starting at 38€/night
Starting at 38€/night
Live with a local family and truly immerse yourself in Spanish culture and language. A perfect opportunity to practise your Spanish every day while sharing in the traditions and habits of your hosts.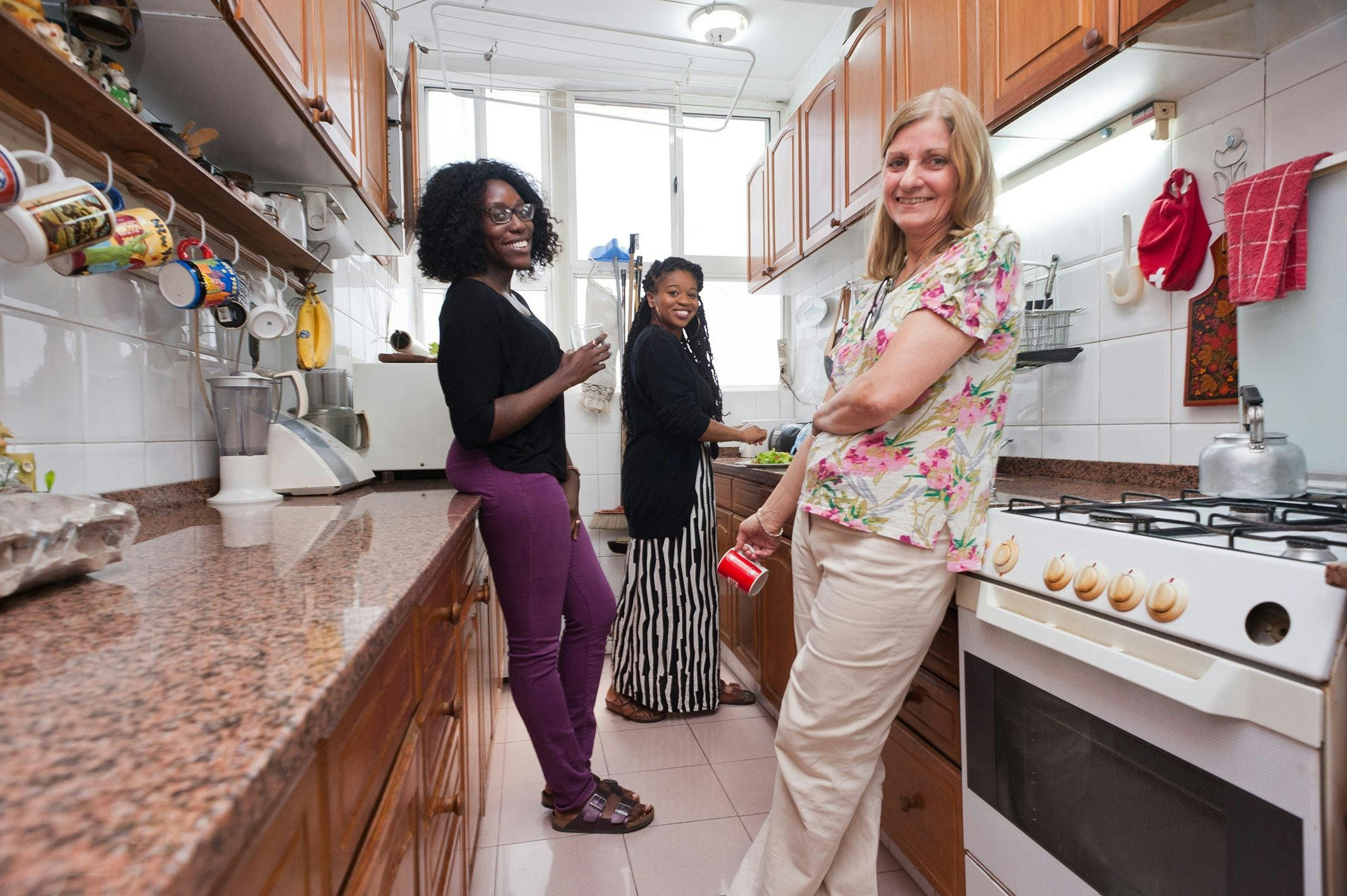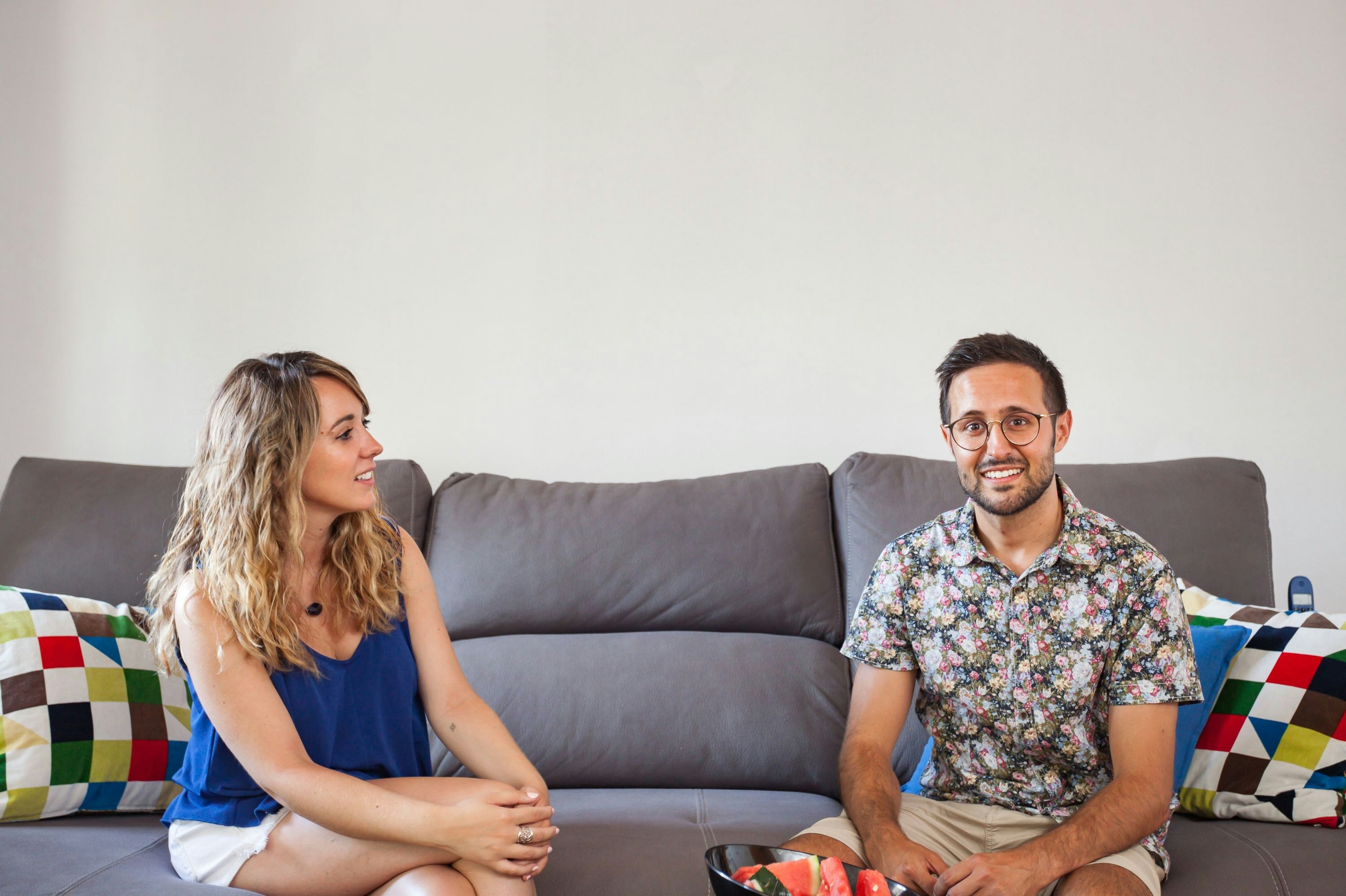 Shared apartment with a local host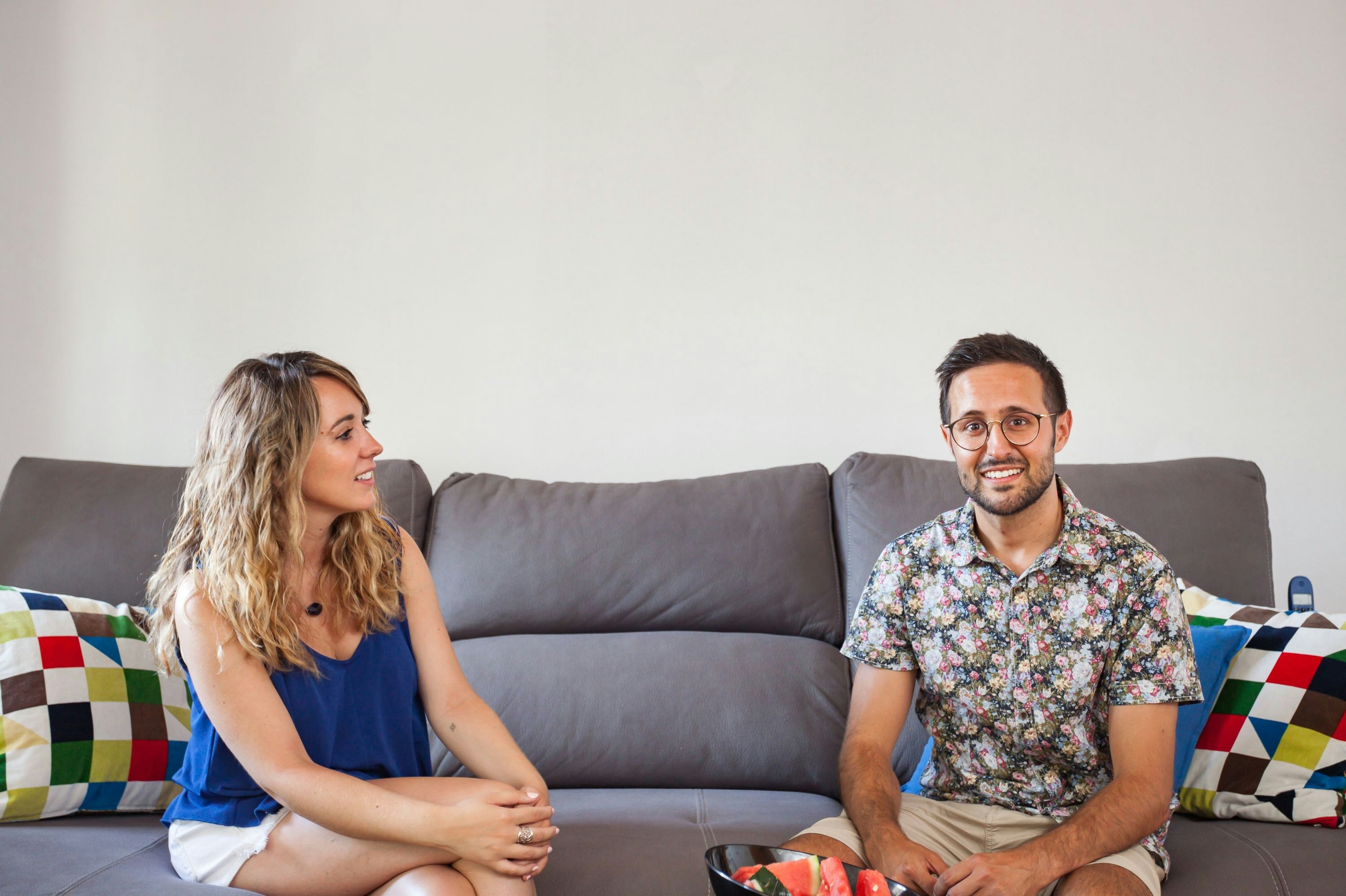 Engage with the local community as an independent student with a private bedroom in an apartment with a Spanish-speaking host.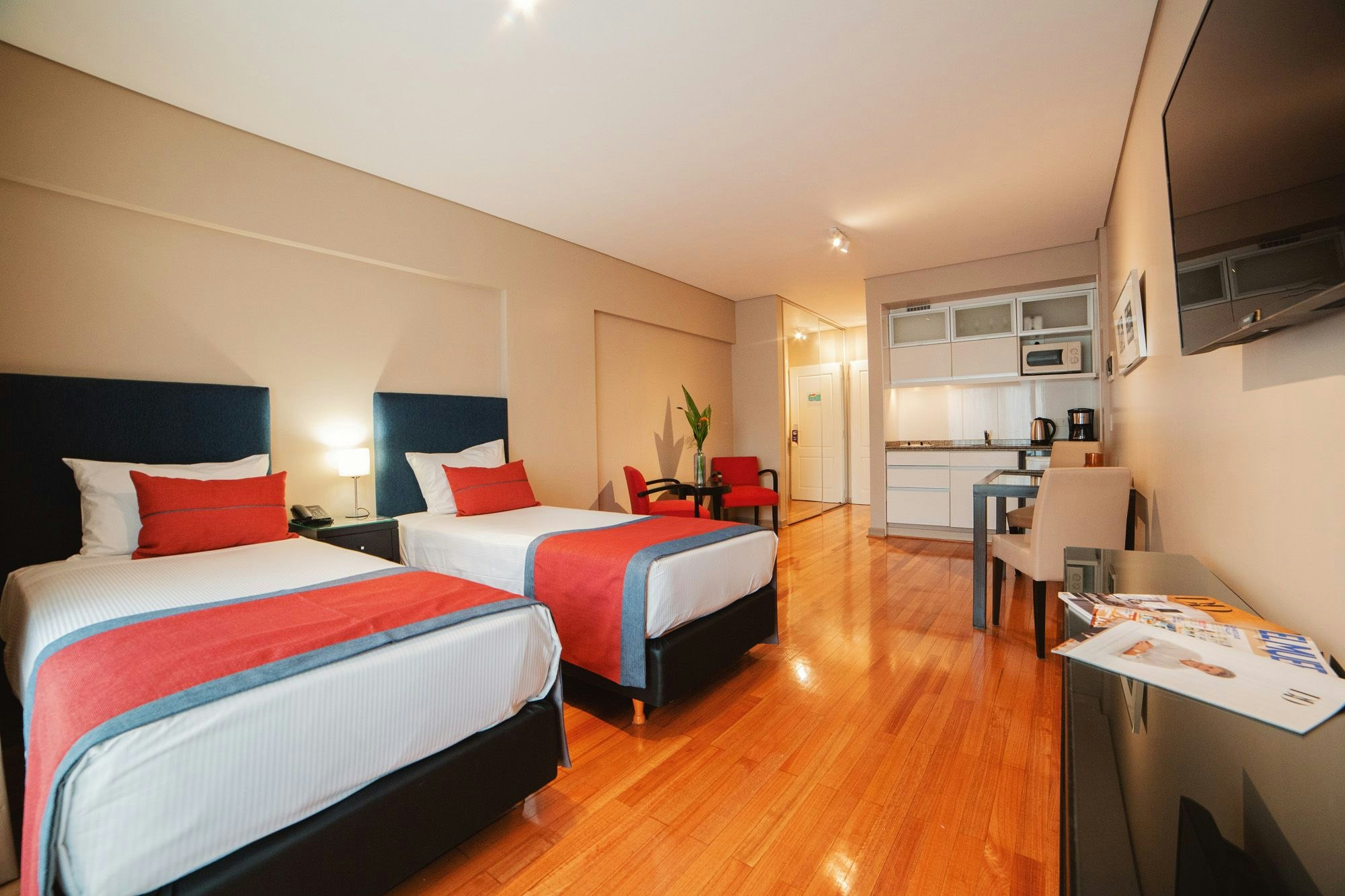 Private apartment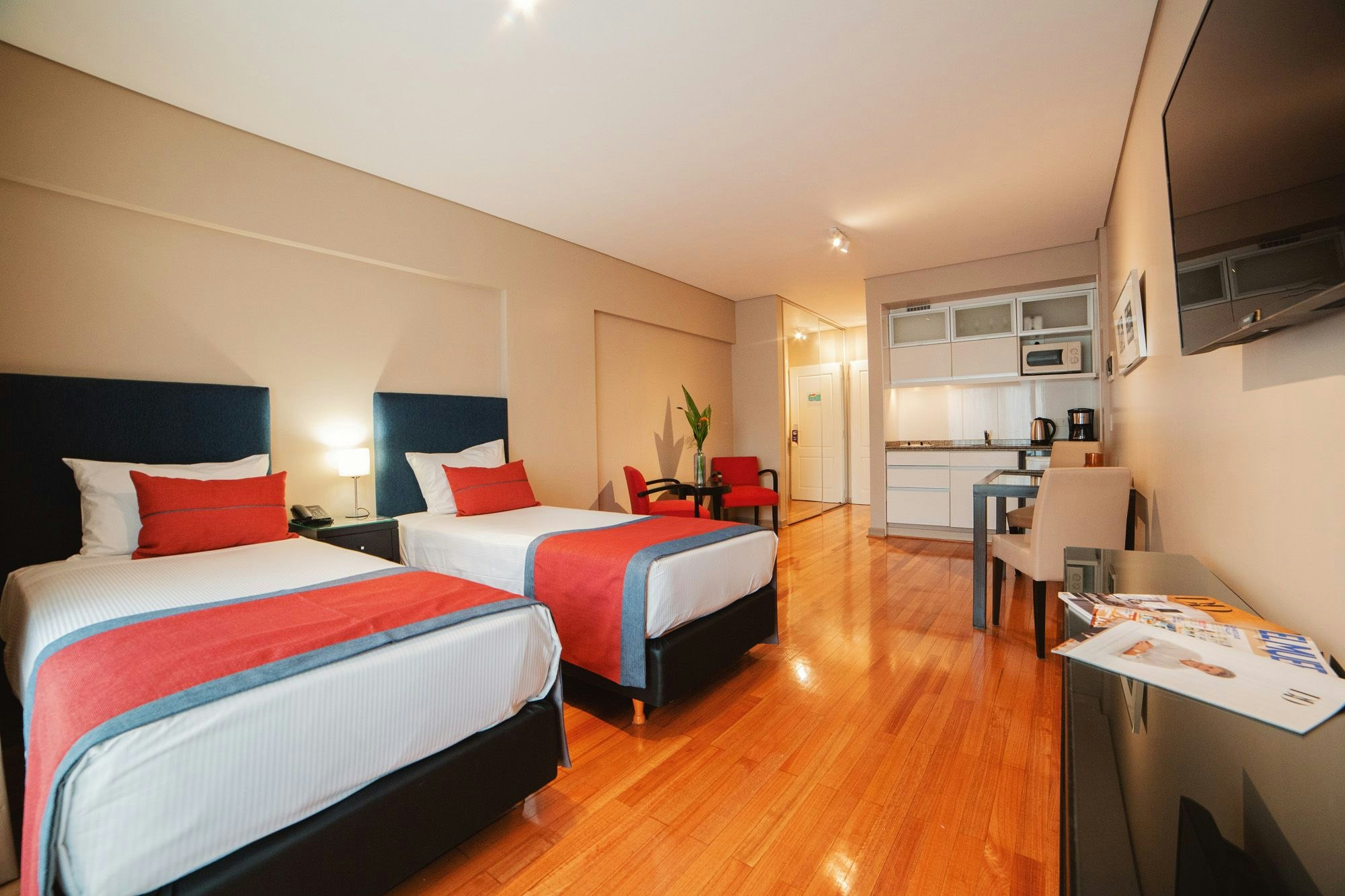 Enjoy the privacy, comfort and independence of a studio apartment in Buenos Aires, well located to access our language school.
Free after-school activities
Make friends, share good times and discover the delights of Buenos Aires with fun social activities after your Spanish lessons.
#expanishmoments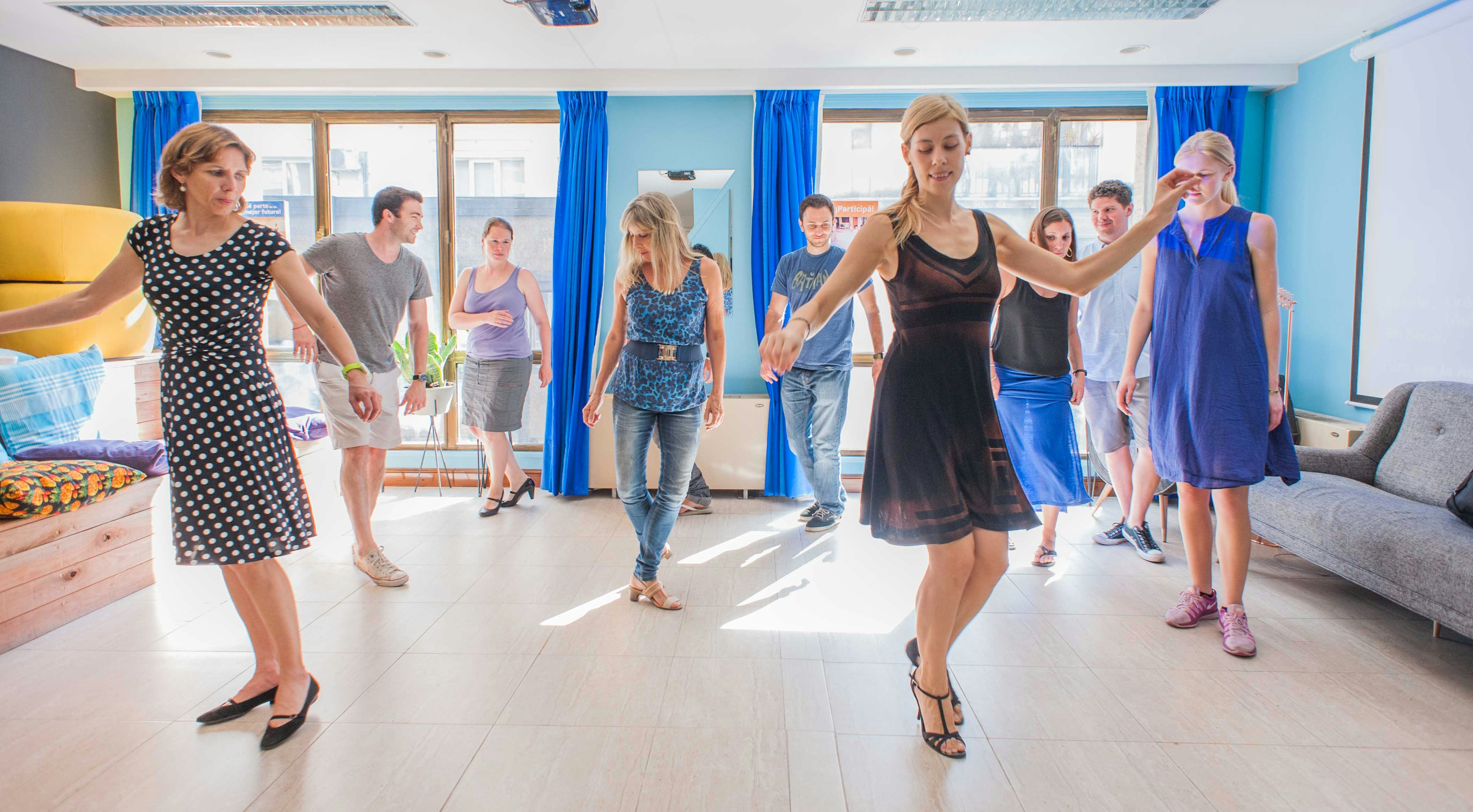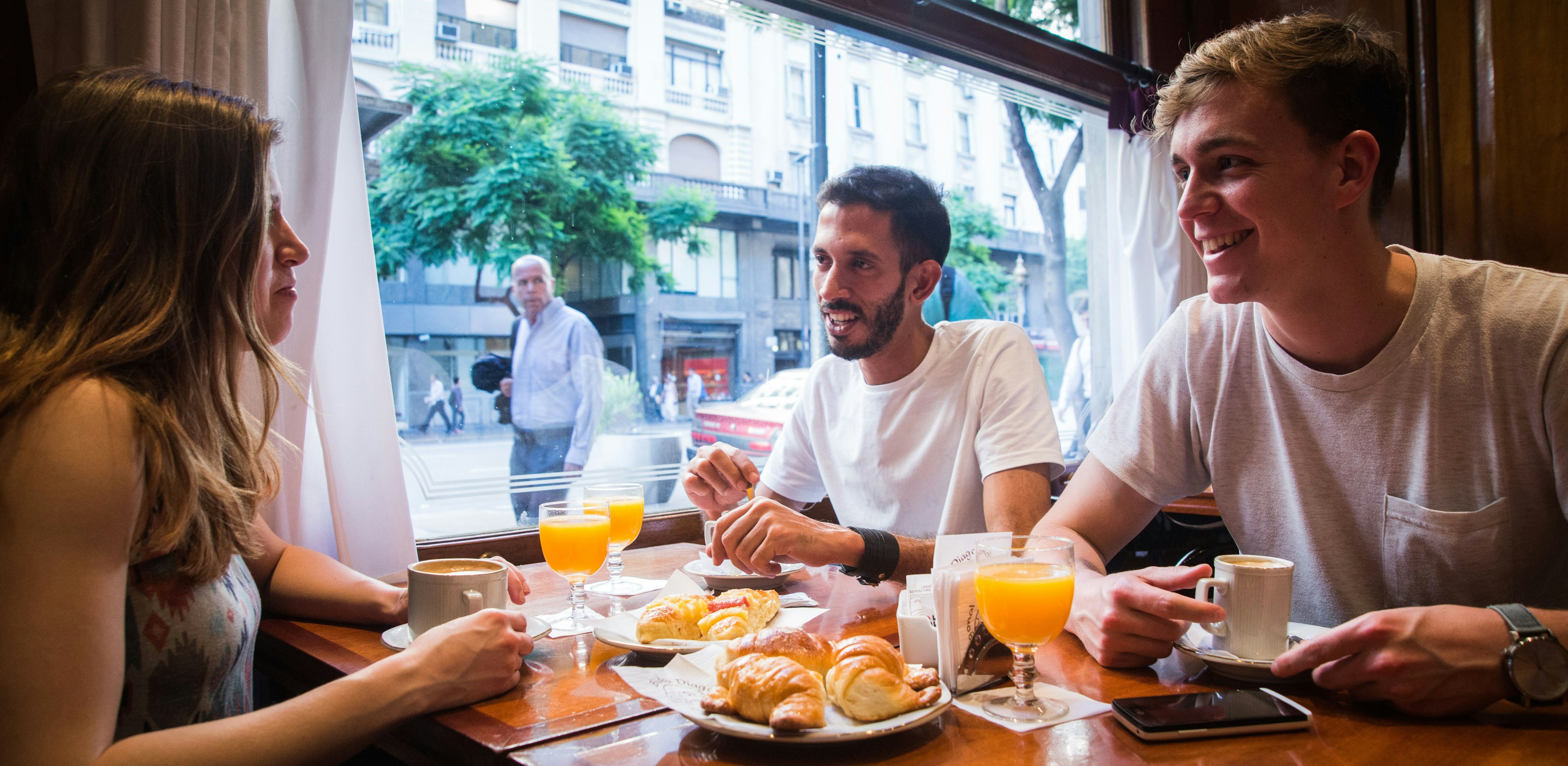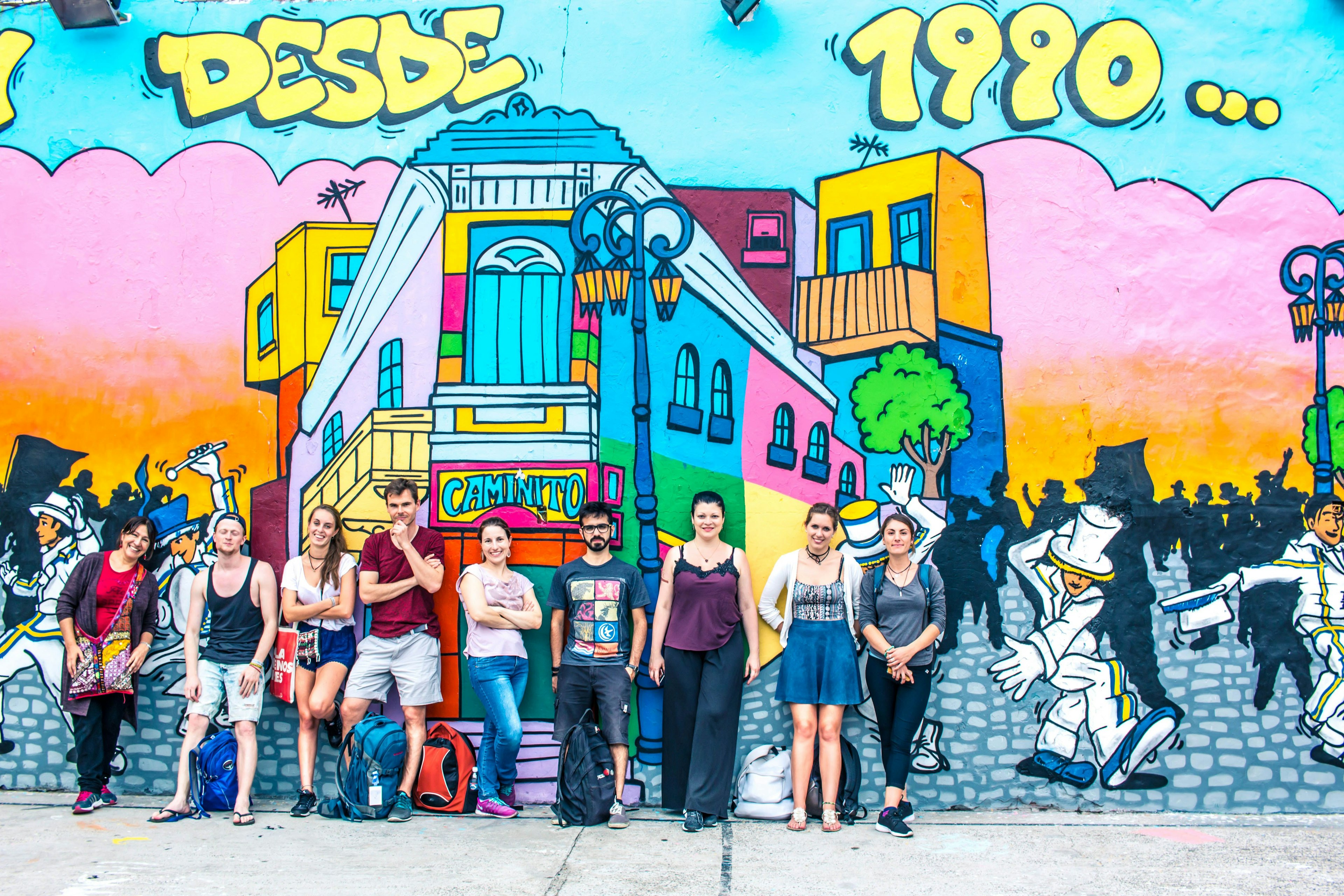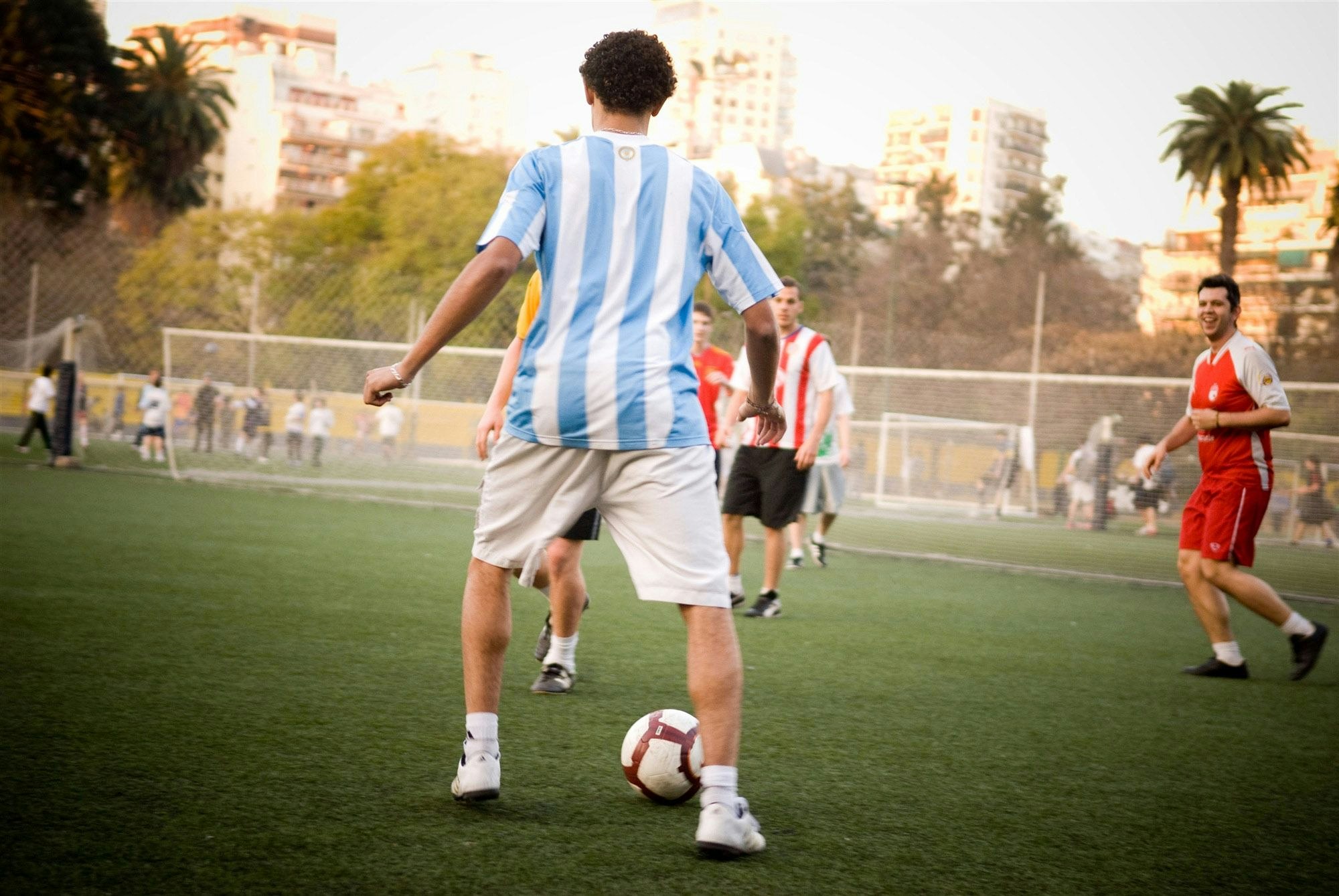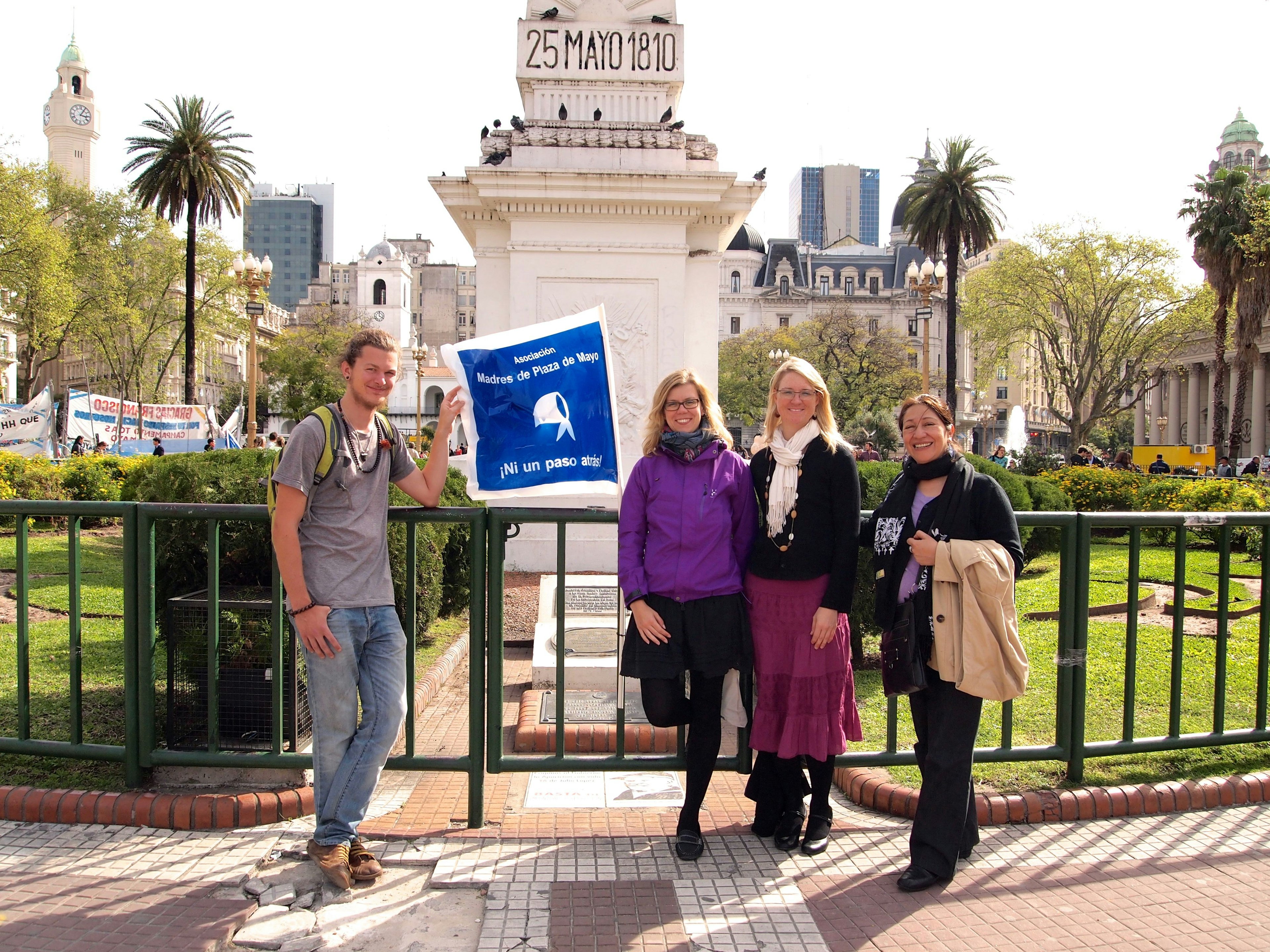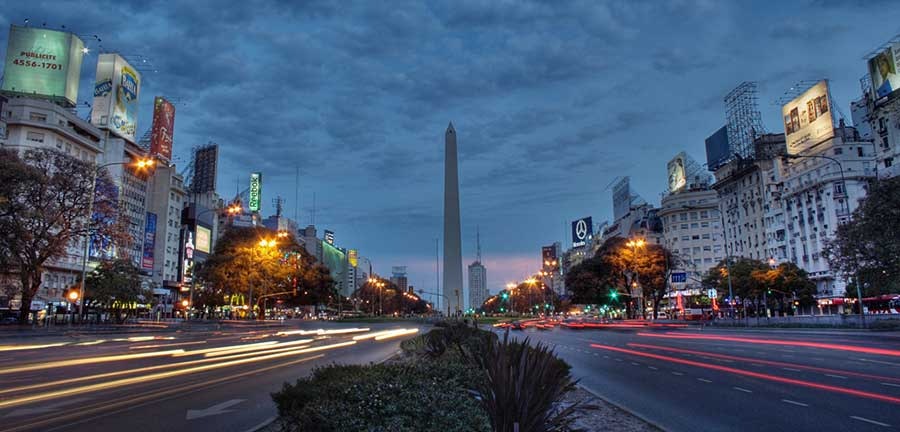 What our students say about us

We loved our classes at Expanish! It was one of the highlights of our trip to be able to refine our Spanish skills while being in Spain. I took private lessons with my 3 kids. The teachers and staff were all so kind. They were very understanding when we were running late too!

Very fun and friendly teachers, that create a very good learning atmosphere!
Absolutely satisfied. I did my course with Expanish, which is accepted as "Bildungsurlaub" in Germany. Everything was well organized. During the course, I
learned in short time a lot and received valuable recommendations.
Expanish is absolutely recommendable for everyone that wants to learn or improve their Spanish.

Stayed for 9 weeks, it was great. My friend and I were in a host family together and they were amazing. The school itself was really fun and my Spanish improved a lot. It's also a great social experience. Super easy to make friends from loads of different countries at the school.

Super recommended! I've been enrolled for the Evening course, 2 times per week, and I really enjoyed it. We had 2 different teachers, my fav one is Miguel - we had so much fun during our lectures and his way of teaching has always been very engaging and entertaining! The school itself is nice too, very pretty and well located. I'll be back soon!

I really enjoyed my time learning. I found it provided me a good base but it is all about practice as well of course
Studying at Expanish has been an unforgettable experience. In just one week, my level of Spanish improved significantly thanks to the dynamic classes and great teachers. I would definitely recommend this school without any hesitation. Thanks again to the Expanish team!

I joined the intensive B1 course, where I had the chance to meet several great teachers with diverse attention to grammar, phonetics, speaking, writing etc. I can only recommend the school as everybody is very flexible and attentive.

The place is really cool, filled with young people and a great atmosphere to learn a new language! The teachers are very good and when you are in class you don't see time pass and don't get bored at all because you will do also group activities, play games, watch movies, all of this while learning and you would be surprised of the progress you make in a very short time!

Great place to learn Spanish.

My experience was amazing! The teachers are great! I did improve my Spanish, meet people from all over the world and enjoyed a lot with all of them.

Great School, very helpful and friendly Staff. Also the Teachers are super nice and the lessons are very professional. I had a great time here and can highly recommend this school :)
Our team makes the difference
Our friendly staff are dedicated to offering you a memorable education experience in Buenos Aires. All of our teachers are native Spanish-speakers and highly qualified.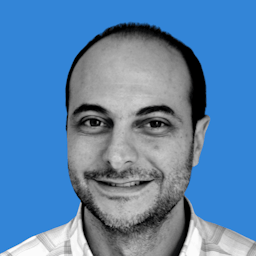 Gabriel Aragona
Academic Director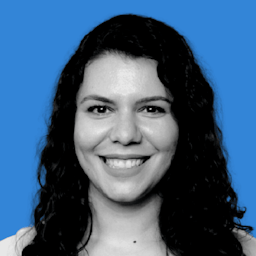 Caroline Pereira
Housing & Activities Coordinator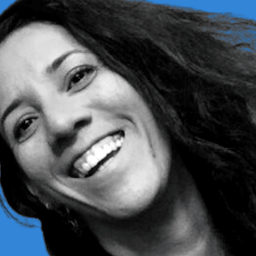 Juliana Teles
Student Services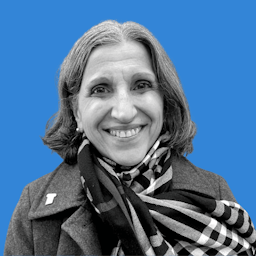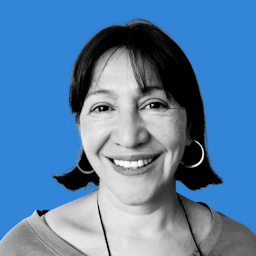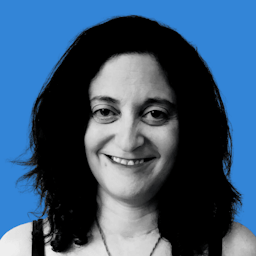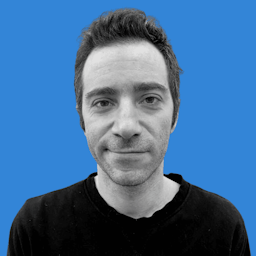 Our Spanish teaching methods focus on students' needs
We encourage students to study Spanish by using it every day, whether in class or out on the streets of Buenos Aires. Our Spanish teaching methods have a proven track record with over 15 years experience.
We inspire students in Buenos Aires to relax and use Spanish from day one
This is at the heart of our teaching approach. We want you to feel comfortable using the language at our Spanish school right from the start.
An average of 7 students per Spanish class in Buenos Aires
With limited class sizes all our students can engage with Spanish teachers and actively participate in lessons.
We teach our students all about the local culture, idioms and traditions
At our Spanish language school you will discover all about life in Buenos Aires and learn how to speak like a local in everyday situations.
Academic levels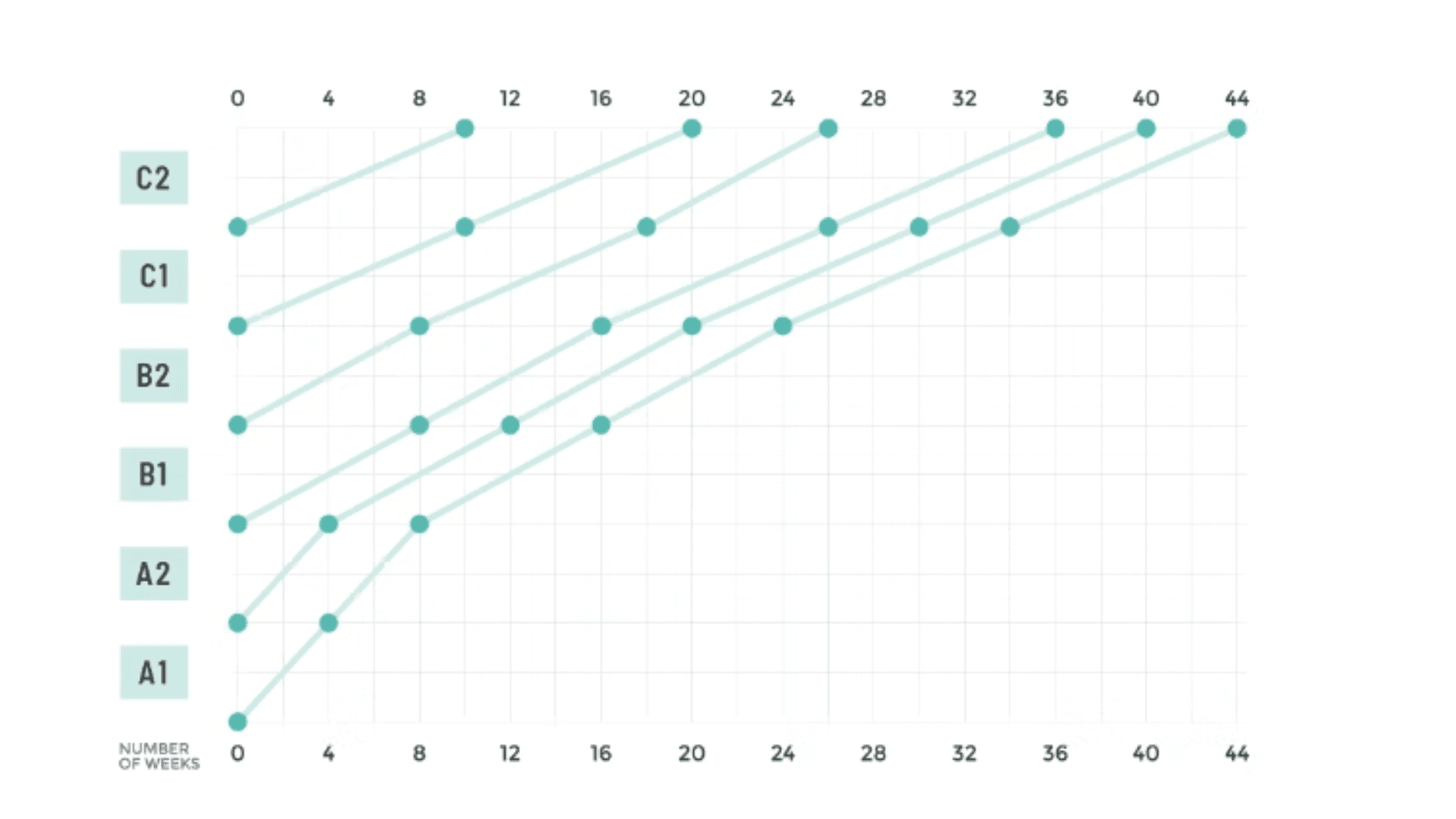 Frequently Asked Questions
From the blog
Read more about latest news from Expanish destinations, or get tips on how to prepare to study Spanish at our language schools.
Study in Argentina
10 Words You Need to Know in Buenos Aires
The world of Spanish accents and vocabulary is wide and diverse just like English, no two accents or vocabularies are identical. That being said, it is widely known that the Spanish of Buenos Aires, also called "Rioplatense" is markedly different from the Spanish that is spoken in other parts of Latin America and Spain. Argentine Castellano vocabulary is mostly a mix between many different languages, apart from traditional Spanish, such as Italian, indigenous languages, Portuguese, and more. For example, an avocado in the rest of South America would be called "aguacate", whereas in Argentina it's referred to as a "palta".

Travel & Culture
10 things to do in Buenos Aires while studying Spanish
In-between studying Spanish abroad at Expanish, there is an endless list of things to do in Buenos Aires. So much so, that you'll definitely never be bored in the Paris of South America. Buenos Aires is jam-packed with fun-filled activities that give you the opportunity to immerse yourself in the rich culture, and experience life as a true Porteño.

Student Life
6 Incredible Ways Living in a Homestay Shapes Your Study Abroad Experience
So you've made the exciting decision to study Spanish abroad, but you now have to figure out where you're going to be staying whilst abroad. When it comes to studying abroad, there are dozens of different living options for students of all ages. We recommend that if students want to achieve the fully immersive experience and maximize their language learning, they should consider living in a homestay an absolute must. There are countless advantages of living in a homestay while studying Spanish abroad, but if you're still on the fence about it, consider the following ways that living with a host family can enhance your study abroad experience.