Everything You Need to Know About Taking a Spanish DELE Exam in 2023
A DELE Spanish diploma is an internationally-recognised title to certify a certain level of proficiency in Spanish. Read on to find out all about the DELE exam, the dates you can take it during 2023 and how Expanish can help you prepare for it.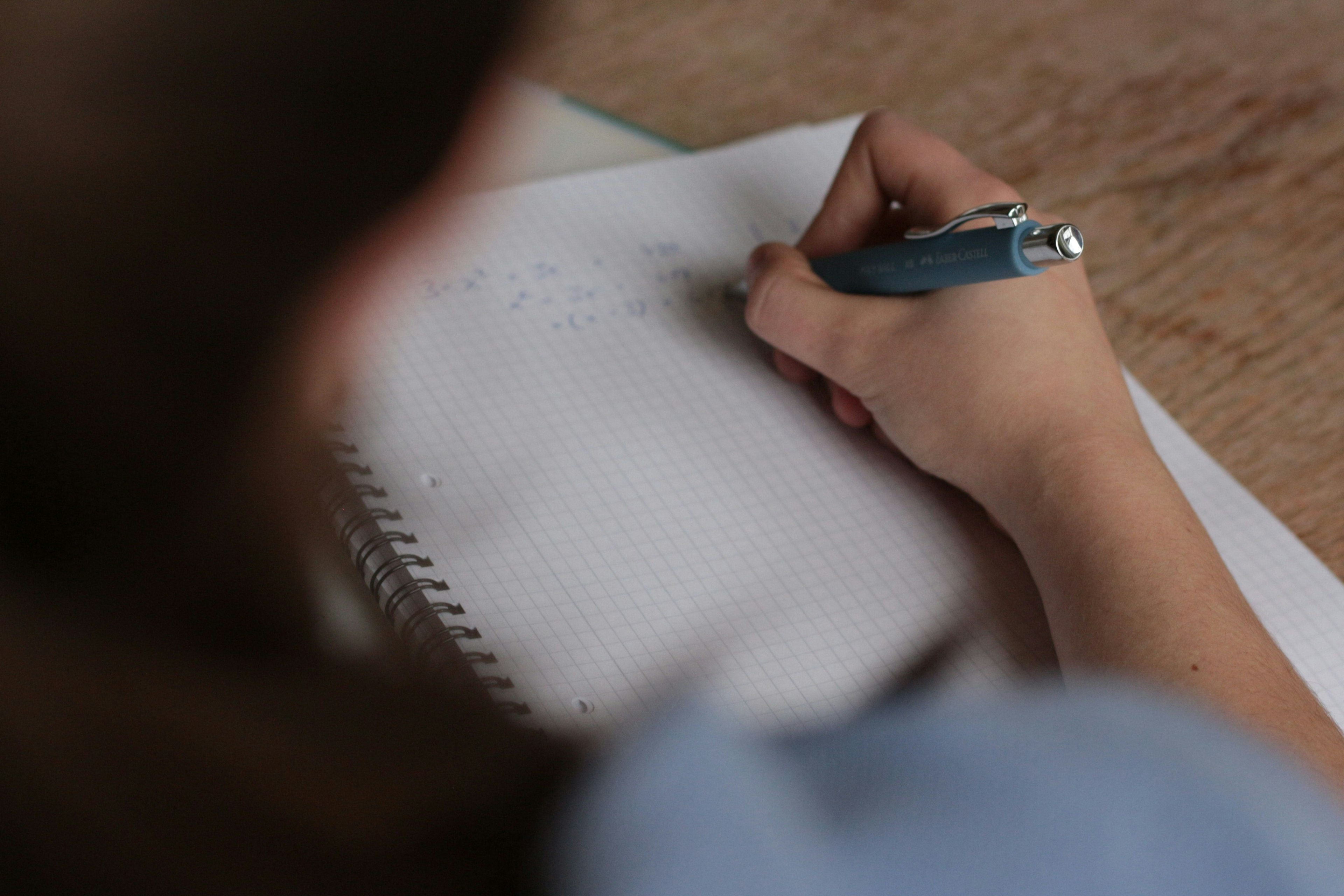 DELE Spanish Diplomas are official, internationally recognized titles that certify the holder's degree of fluency in Spanish. This accreditation is granted by the Cervantes Institute in Spain, a government organization for promoting the study and the teaching of Spanish around the world.
The only way to get such a diploma is to successfully pass a DELE exam at an official testing center on set dates (see below for 2023 dates!). Students may sit for the exam in Spain or at designated testing center in other countries around the world.
Expanish is not an official testing center for the DELE exam. However, at all of our language schools we offer specialist DELE preparation courses designed to help students get ready for all aspects of the exam. Find out more below
What are the different DELE levels?
DELE Spanish diplomas are granted at six levels of proficiency, as detailed below:
A1 – Beginner: The student is able to articulate and understand simple, everyday expressions and phrases designed to satisfy immediate needs.
A2 – Elementary: The student is able to understand and use common expressions and can navigate simple, day-to-day tasks through direct interaction.
B1 – Intermediate: The student is able to comprehend the main points of what they read and hear in straight-forward language, can produce simple written texts, and can handle most situations that might arise in daily life.
B2 – Upper Intermediate: The student has no difficulty in understanding the main ideas of complex texts, can produce detailed, clear texts on different topics and defend their point of view, and can interact with other people without too much difficulty.
C1 – Advanced: The student is able to recognize implicit meanings and understand complex texts; is able to effectively use the language for social, professional and academic purposes; and can express themselves easily with fluidity and produce clear, well-structured text on a variety of subjects.
C2 – Mastery: The student can understand practically everything they hear or read; can restructure arguments and information from a variety of sources, as well as present them in a coherent and correct manner; and can express themselves precisely and fluently, with a firm grasp of the nuances of the language.
What is the format of the DELE exam?
The DELE exam is broken down into the four key areas of language proficiency:
Reading comprehension

Written expression and interaction

Listening comprehension

Oral expression and interaction
In the exam there are separate modules for each area, though the more advanced C2 level exam requires combining different skills.
For the A1-C1 levels, there are four modules and a student must score at least 30 out of a total 50 points in both of the main categories (reading/writing and listening/speaking) to receive a diploma.
At the C2 level, a student must score at least 20 out of 33.3 points in all three modules of the exam, which combine different language skills.
How do you register for a DELE exam?
If you're taking the DELE exam in Spain you can register online via the Instituto Cervantes website. If you are overseas you must register at the official testing center. In both cases you'll need to show/scan your photo ID and make a payment to register for the exam. If you are an Expanish student we can help you with the registration process.
The official DELE exam dates in 2023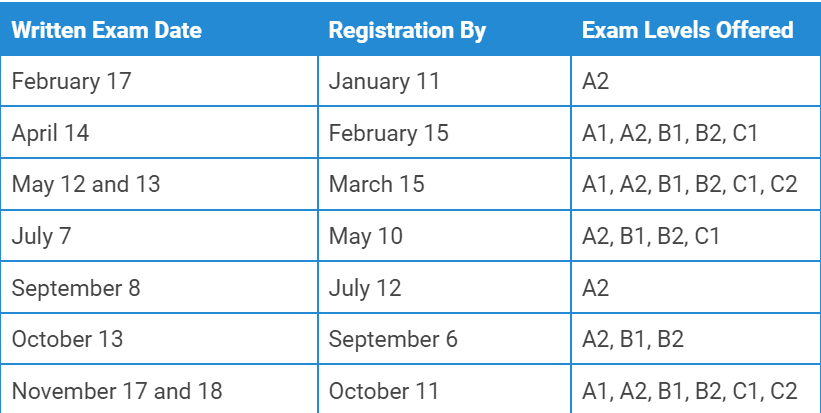 Preparing for the exam
All of our Expanish schools offer a DELE Preparation course that is specifically designed to help you develop the necessary competencies to pass your selected level of the exam (from A1 to C2). The course will go over all the different Spanish skills on the exam, as well as providing test-taking strategies and practice exams. It can be taken by itself but is also a great way to complement a standard intensive Spanish course.
If you're interested in taking a DELE exam in 2023 then get in touch with us at Expanish and we'll help you get started.