Experience the Traditional Estancia while taking Spanish Immersion Courses in Argentina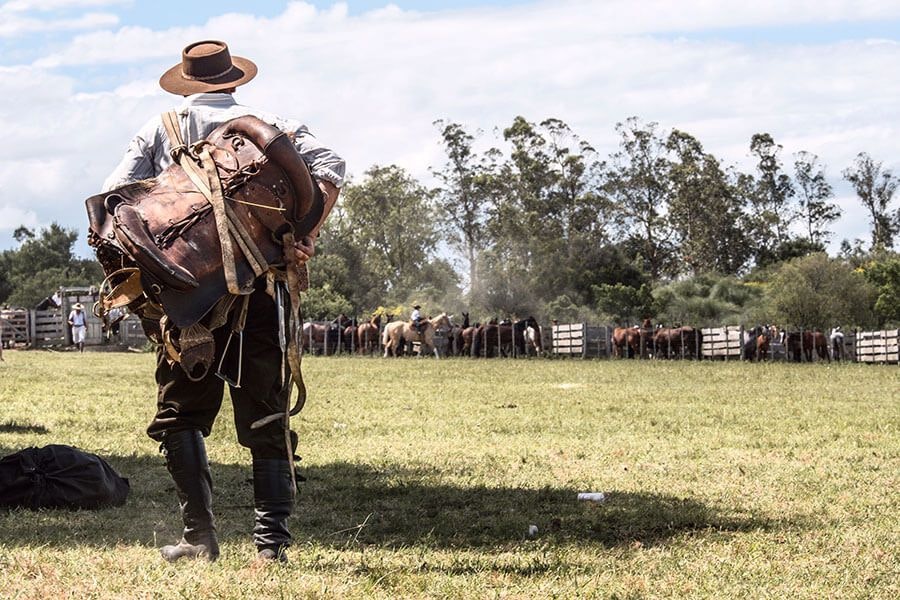 Study Spanish in Argentina at Expanish will have the remarkable opportunity to visit a typical and traditional Argentine estancia during their Spanish immersion courses in Argentina. What is an 'estancia'? Estancia is the Spanish word for ranch. And although similar to a typical ranch, for example, estancias tend to be much bigger in size than that of a North American ranch. Estancias offer many 'cowboy' activities and are a wonderful experience for those taking Spanish immersion courses in Argentina.
Estancias, in the past and now, continue to play a huge part in the economy of Argentina as they are the producers and exporters of meat and grain around the world. Students who come to learn Spanish in Argentina and Buenos Aires must learn that this is not your typical farming practice; to Argentines it is as much of an art as is the art of wine making. Spanish immersion in Buenos Aires students will have the option to visit several estancias located close to Buenos Aires and in and around Argentina.
Students studying Spanish in Argentina will be able to not only visit but also stay a night on a working estancia in order to learn about the Gaucho (Argentine 'cowboy') culture and tradition. Estancias offer their visitors activities such as hikes, swimming, horseback riding, cattle drives, or to join in on the daily activities of gauchos. For a total Spanish immersion in Argentina experience, students should stay for the lunchtime asados (barbeque), to learn about the art of cooking meat and vegetables from around the country.
During these asados, gauchos are known to enjoy grouping around a fire to play and sing folk music. These traditional songs are all in Spanish and are a great way for students learning Spanish in Argentina to pick up some traditional words and song tunes. Not only do gauchos love folk music but they also love to sit around the fire and tell stories and legends about Argentina and its people.
Expanish offers a day trip to a nearby estancia once a month for its Spanish immersion in Buenos Aires students who take programs of eight weeks or more. Our package for our Spanish students in Argentina includes: Round trip transfer from Buenos Aires, Snacks and a large asado lunch with unlimited drinks, a folklore dancing show, a gaucho horseback show, horseback and carriage rides, and optional overnight stay with breakfast.
Visiting an estancia on the country side is one of the most Argentine activities that students who study Spanish in Argentina can take part in. For students in Spanish immersion courses in Buenos Aires at Expanish there are many estancias close by that they can experience the gaucho culture, relax and enjoy nature, and make the most out of their Spanish immersion courses in Argentina.
For more information on Studying Spanish in Argentina and Activites click here!