How to be a Digital Nomad in Spain
The concept of remote work is nothing new, but most didn't really consider it as a real possibility before the pandemic. Now more people than ever are embracing the idea of leaving the office to become a digital nomad, many motivated by the freedom to work from overseas.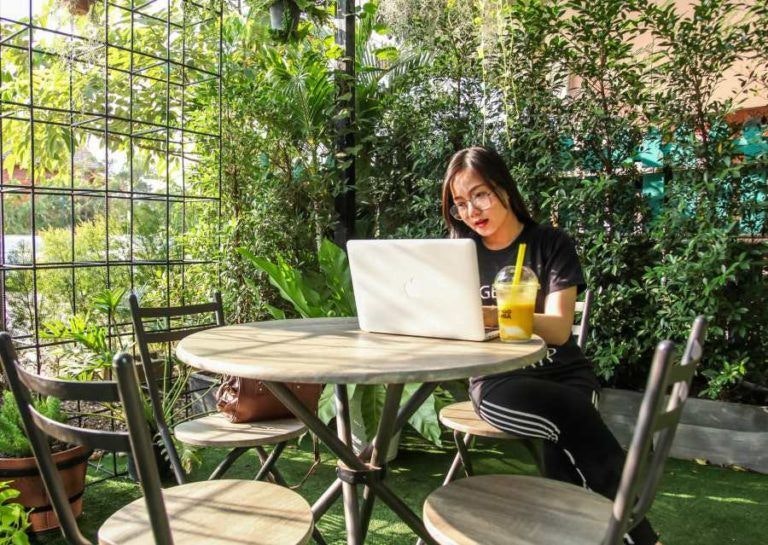 With its pleasant climate, enviable lifestyle and low cost of living, Spain is clearly an attractive option for digital nomads. In fact, Madrid and Barcelona are considered to be some of the world's most desirable cities for remote workers. Home to our language schools in Spain, we think both cities are great bases to discover the local culture, food and dynamic social life. And to learn Spanish, of course!
But how do you go about doing this? Spanish law does not officially recognise digital nomads, so a common approach for people who wish to spend more than 90 days in the country is to apply for a non-lucrative visa, for which you have to show you have enough savings or income overseas to sustain yourself without working in Spain. However, there is a gray area of legal interpretation about what being a digital nomad means in terms of residency rights and tax requirements.
Another option for longer-term stays is to apply for a student visa to study Spanish in Spain. This also includes restrictions on working while in the country so could again create a legal headache for those wishing to set up as digital nomads.
Read more: How to get a student visa for Spain
Spain's New Visa for Digital Nomads
Fortunately, things may be about to change. The Spanish government is pushing to create a new 'Startup Law' that will include a new visa regime for digital nomads. The bill is still up for consultation and debate, so the final details have not yet been confirmed or approved, but the government hopes the law will be sanctioned in early 2023.
The draft version of the 'Startup Law', which the government adopted in December, aims to reduce red tape and offer tax incentives for foreign entrepreneurs and startups in Spain. It also creates a specific visa for remote workers as part of a wider effort to make it easier for talented professionals to set up camp in Spain.
When it comes to digital nomads the draft bill proposes that:
People who work remotely for overseas companies or as 'digital nomads' – and their families – will be able to reside and work in Spain under a special visa for up to five years.

Digital nomads in Spain will remain classified as non-resident for income tax purposes, paying a flat 24% rate (19% for EU nationals) instead of the progressive income tax for local employees that rises above 24% on earnings above €20,200 per year. Additional tax incentives for incoming digital nomads are also under consideration.

Digital nomads will be able to file for non-resident taxes for up to 10 years, an increase from the current five-year limit. And this regime will be accessible to those who haven't been tax resident in Spain for the previous five years (down from the current 10 years).

Self-employed freelancers (autónomos) will also be able to work for Spanish-based companies under the visa, but this must not exceed 20% of their total professional income.
Modifications to the bill are possible as it is debated in parliament, so some of the details of these proposals may change. But whatever the final details, the bill promises to offer digital nomads from anywhere in the world an easier route to obtain legal residence.
So if you've ever dreamed of living and working in Spain, it's a great time to start planning how to make it a reality. Get in touch with us at Expanish to find out more about our Spanish language schools in Spain.
DISCLAIMER: This is an informative guide, based on available information from official government and other sources. It does not offer any rights or guarantees. Rules can change over time, and vary in different countries or regions, so always check information and requirements with official sources.