How to get a Work Permit in Spain with a Student Visa
"Can I work while studying in Spain?"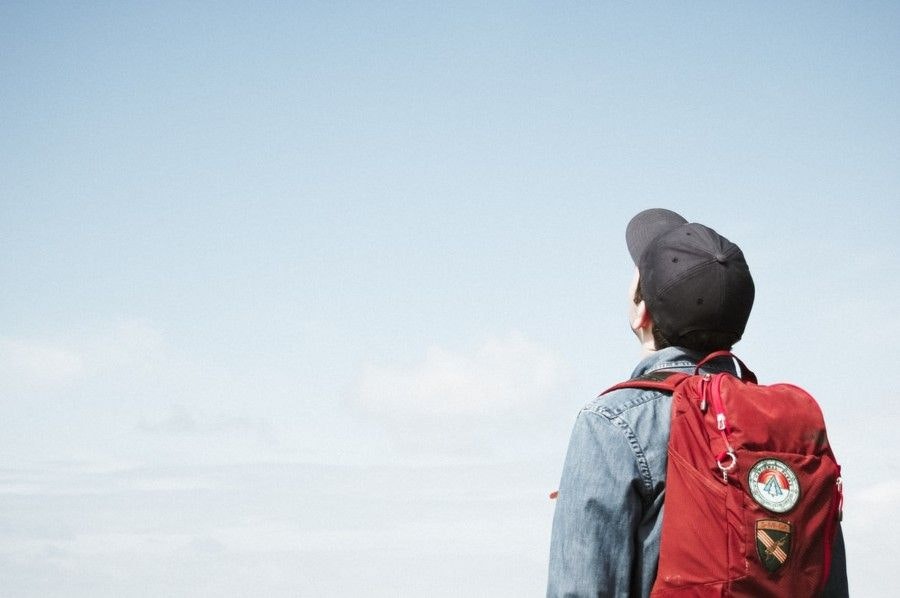 This is a question we hear often at Expanish, and with good reason. Ideally we'd all probably like to spend all our time exploring Spanish culture, food and lifestyle (who wouldn't?), but for a longer stay some additional income may be really useful. And besides, getting a job can be a good way to meet locals, gain some valuable work experience and put the Spanish you've learned in class into practice.
The good news is that if you have a student visa, you have the legal right to work up to 20 hours a week. To do so, you will need to obtain a work permit from the local 'Oficina de Extranjería', a process we will explain in this article.
💡 TIP: Finding suitable part-time work can be tricky and time consuming, so we recommend you don't count on it for additional income during your first months in Spain.
What work can you do on a student visa?
It's important to remember that you are issued a student visa so that you can study in Spain. That will remain your primary reason for being in Spain, so there are limitations on what work you are eligible for while studying here.
Any work you do must be fully compatible with you continuing with your studies.

You must not depend on the income from any job to support your basic living costs. In other words, you still have to show immigration that you can support yourself financially in Spain without paid work.

The job must be part time (maximum of 30 per week). A temporary full-time position is possible for up to three months but only at times when you're not in class (e.g. during the Summer break).

You must have the necessary professional qualifications or experience to carry out the job in question.
What do you need to do to get a student visa work permit?
To obtain a work permit in Spain, you first need a job offer from a registered company or individual willing to sponsor your application. The employer will have to formally request the work permit, sign a job contract that meets the requirements above and demonstrate that they are legally and financially able to hire you (and pay you!).
Book an appointment at the regional immigration office (Extranjería) if required in the province you will be studying/working in. This is necessary in Barcelona and Madrid.

Gather the necessary paperwork for your appointment, making sure you have originals and copies of each document. You should always ask your local office exactly what documents they require, but at a minimum you/the employer will need to show:
a. The completed work permit application form (Modelo ex-12).
b. A valid passport (you may need to take a copy of each page in your passport, even if blank) and your student visa.
c. An official class schedule or accredited documents from the educational establishment that show what your study commitments are.
d. Accredited proof of your professional qualifications, if required for the job in question (e.g. teaching, nursing). This will need to be translated and apostilled if issued in your home country.
e. An original copy of the work contract being offered, signed by both you and a representative of the employer. This must stipulate your wages and the hours you will be expected to work.
f. Proof of identity and legal status of the individual/company that will hire you, as well as proof that the person sponsoring the application is authorized to legally represent the company.
g. If you're going to work for an individual (autónomo), they will need to demonstrate that they have the means to pay you the salary included in the contract.
3. If the initial job contract is for longer than six months, the employer must pay a fee within 10 days of your appointment. This can be done online or in a bank (using the Modelo 790 Codigo 062 form).
4. Wait for the student visa work permit to be approved. This can take up to three months, and you won't be legally permitted to start working until you receive the official approval.
5. Once the permit is approved, you're almost ready to start work! If you don't have one already, you will need to get a social security number from your local Oficina de Seguridad Social and have your employer enroll you in the system. And if you don't already have a Spanish bank account, you may need to open one so that you can receive your salary.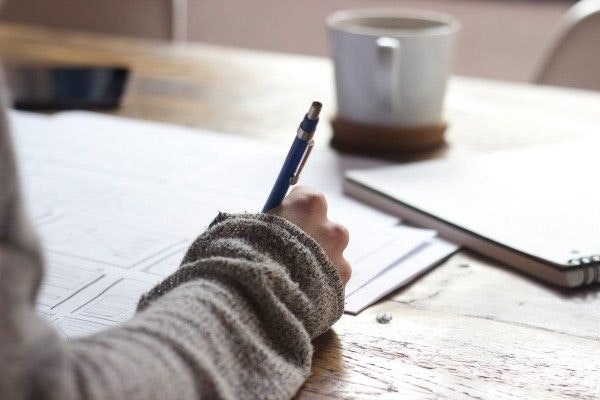 The work permit will be valid for the length of the job contract, but it can be extended provided you still meet the requirements above. You can only do this if your student visa is still valid – when your visa expires, your work permit will automatically be invalidated. Find out more about how to get and renew your student visa.
How to set up as self-employed on a student visa
This is an alternative option for those seeking to set up their own business or work as an autónomo while studying in Spain. The requirements and conditions are mostly the same as above, with a few small differences:
You may need to submit a sworn declaration (declaración jurada) stating that the work you intend to carry out will not interfere with completing your studies.

If you are setting up a new enterprise you must submit a business plan and show proof of sufficient financial means or backing to implement and sustain it.
What about internships?
You may be able to take unpaid internships while studying in Spain if the institution you are enrolled at has an agreement (convenio) with the organization offering the work experience.
If you are a university student, you don't need to get a work permit for internships that are necessary to complete the course you are enrolled in, and for which you were granted a student visa.
Can I get a work permit after finishing my studies?
Yes, if you are a higher education student you can apply to change your student visa for Spanish residency – with a right to work – if you have completed your degree and lived at least three years in Spain. Depending on which region of Spain you are in, you may need a full-time job offer with a contract that lasts at least one year to do this. (Read more about how to get into a university in Spain as an international student.)
Those graduates considered to be 'Highly qualified professionals' with a job offer can apply for a specialist visa – the administrative process is broadly similar but approval is usually faster. Since 2018, it has also been possible to apply for a 12-month, non-renewable 'job search' stay immediately after completing a university bachelors or master's degree (or other Level 6 and higher qualifications as per the European Qualifications Framework). For this you need to have sufficient funds to support yourself financially while you search for a job or set up a new business.
We hope this clears up some of the doubts you may have about getting a work permit in Spain with a student visa. If you're interested in coming to study in Spain and would like further guidance on work permits or any other issues, get in touch with us at Expanish!
DISCLAIMER: This is an informative guide, based on available information from official government and other sources. It does not offer any rights or guarantees. Rules can change over time, and vary in different countries or regions, so always check information and requirements with official sources.