How to Get Into University in Spain as an International Student
In the 2019-2020 school year, more than 150,000 international students were enrolled in the Spanish university system, representing almost 10% of the total student population. This number is growing every year, and if you spend any time in one of the country's bustling university cities, it's easy to see why. Affordable living, great food, and a lively social scene… what's not to love?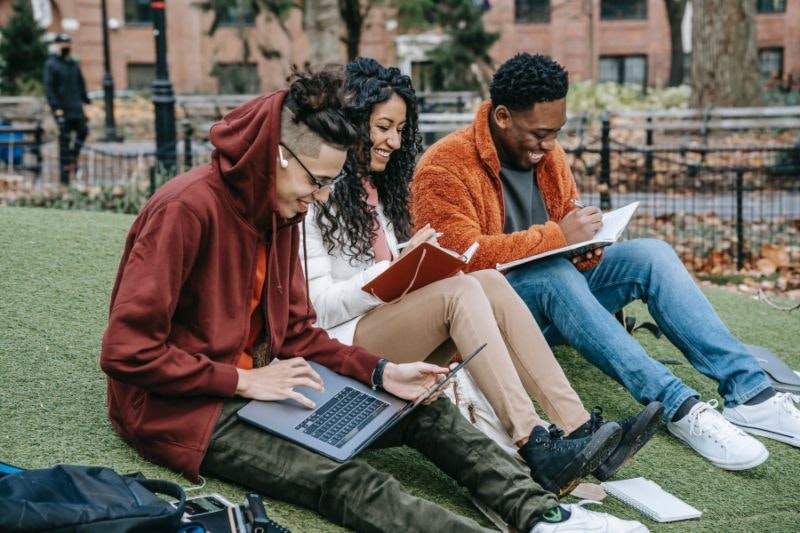 Spain has 83 universities – 50 public and 33 private – offering more than 2,000 degree courses. International students can apply to any of them, but note that the entry requirements may differ depending on which region the university is in. As you would expect, Madrid and Barcelona have some of the country's (and Europe's) top-rated institutions, but there are plenty of other highly-regarded universities around Spain – including one of the world's oldest universities in Salamanca.
If you're interested in going to university in Spain, this guide will help you understand a bit more about what choices you have and how to apply. If you enroll on an Expanish University Pathway Program, you don't need to worry too much about some of the details – they are designed specifically to help get you into a university in Spain, including help with all the bureaucratic requirements.
You can request a free consultation with our Expanish academic advisors to learn more about your university options in Spain.
How to apply for university in Spain
The university application process differs depending on where you completed your secondary education and where you want to study in Spain. In all cases, it is vital to check what specific admission requirements your chosen university has for the course you wish to study. You should specifically check:
What specific documentation is required for admission;

What entry exams should be taken and what grades are required for the course you wish to study;

Whether a certain level of Spanish is required to be accepted.
Generally speaking, public universities charge lower tuition fees than private universities, but have higher grade requirements for admission.
💡 TIP: You don't need to decide on which university to study at before you enroll on a Expanish University Pathway Program. Once you have started the Pathway Program, you can continue to research the different universities and courses available from within Spain. Our academic advisors will help you make a decision based on your study goals/interests, grades and city preferences.
For EU/EEA students (and countries with which Spain has a bilateral agreement)*
If you completed secondary education (high school) or other studies and meet the requirements for admission into university in these countries*, you can enroll in a university in Spain. You can apply via The National University for Distance Education (UNED), which validates your secondary education grades and grants you an accreditation that you will use in your university application. You can read more about the documentation required and the steps to follow here.
You must check the admission requirements for your chosen university, including what entry exams you need to take and whether UNED accreditation is accepted. In most cases it is strongly recommended to take 'Specific Competency Tests ('Pruebas de competencias específicas', PCE) in subjects related to your chosen field of study. Passing these will improve your university admission score and therefore your chances of being accepted on your chosen course.
*EU/EEA countries, China, Switzerland, Andorra, or those with a European/International Baccalaureate Diploma.
For all other (non-EU) students
Homologation of high school diploma: The first thing you need is a certificate proving that you completed secondary education and qualify for higher education in your home country. This must then be officially validated (homologation) by the Spanish Education Ministry, which you can request at your local embassy/consulate. The homologation can take several months, but you should receive a 'volante acreditativo' showing you have submitted your documents. This can be used in your university application and to take the entry exams. Remember that any documents will need to be legalized/apostilled and translated into Spanish before being submitted.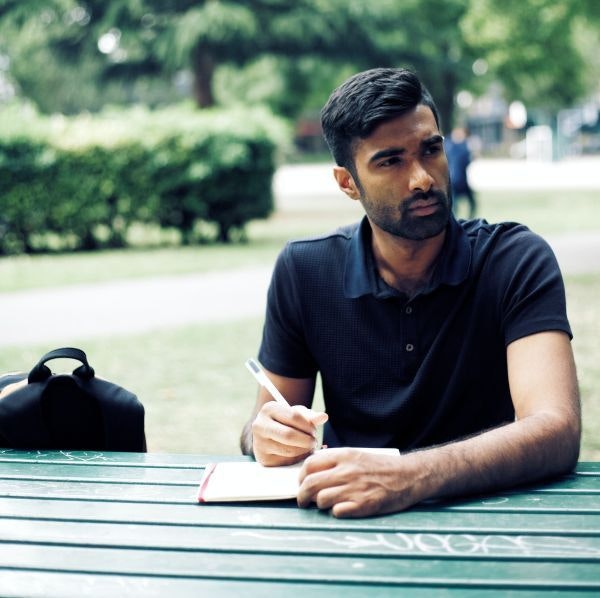 Take the EBAU entry exam: You will most likely need to take the Evaluación del Bachillerato para el Acceso a la Universidad (EBAU) as part of your university application – it will be key to determining whether you have the required grades to be accepted. That is why we include a specialist EBAU preparation course in our University Pathway Programs. The exams are usually taken in June, with a secondary chance in September. In some cases, you may be able to take PCEs via UNED, but the process is broadly similar.
Spanish language certificate (if required): Some universities in Spain require you to pass a language test at a recognised institute to prove that you have the necessary level of Spanish to enrol on a course. If this is the case for you, then Expanish can help you prepare for this exam.
Apply for a student visa (or extension): Once you have an acceptance letter from a Spanish university you will need to get a student visa to study in Spain. You will already have this if you are on a University Pathway Program or long-term Spanish program at Expanish, but will need to apply for a visa extension using your acceptance letter.
More About University Entry Exams
The EBAU – often just called 'selectividad' – is a series of entry exams for universities in Spain. The EBAU is also taken by Spanish students, and is structured in two phases:
General/Mandatory phase: Four (or five) exams required for all university courses.
Spanish language & literature

Spanish history

Foreign language (English, French, German, Italian or Portuguese)

EITHER Mathematics or Maths applied to social science or Fundamentals of the Arts or Latin.
In Spanish regions with a second official language (eg. Galicia, Valencia, País Vasco or Cataluña), a fifth exam is required in that language.
Specific/Voluntary phase: This is recommended as a way to gain additional points (maximum of 4 points, 2 per subject), boosting your chances of meeting the minimum grade requirements and getting accepted to your chosen course. You can usually take 2-4 specific exams, and your top two scores will count towards your overall grade. The subjects taken should be related to the field of study you wish to apply to, and can include:
Sciences: Biology, Chemistry

Engineering/Technology: Physics, Maths (if not taken in the mandatory phase)

Social Studies: Geography, Business Economics

Humanities: Philosophy, Art history
How does grading work?
Each course at each university will have a minimum grade between 5 and 14 that is required for admission. The number will vary depending on how popular the course is – for example, the cut-off grade (nota de corte) to study medicine at the University of Barcelona was 13.022 in June 2021, but for philosophy or archaeology it was just 5.000.
Your overall grade out of 14 will be calculated as such:
Grade out of 10 – 60% based on high school grades (converted into equivalent Spanish score) and 40% based on EBAU general/mandatory exam (average of four tests).

Up to 4 additional points – by passing the voluntary/specific EBAU exams.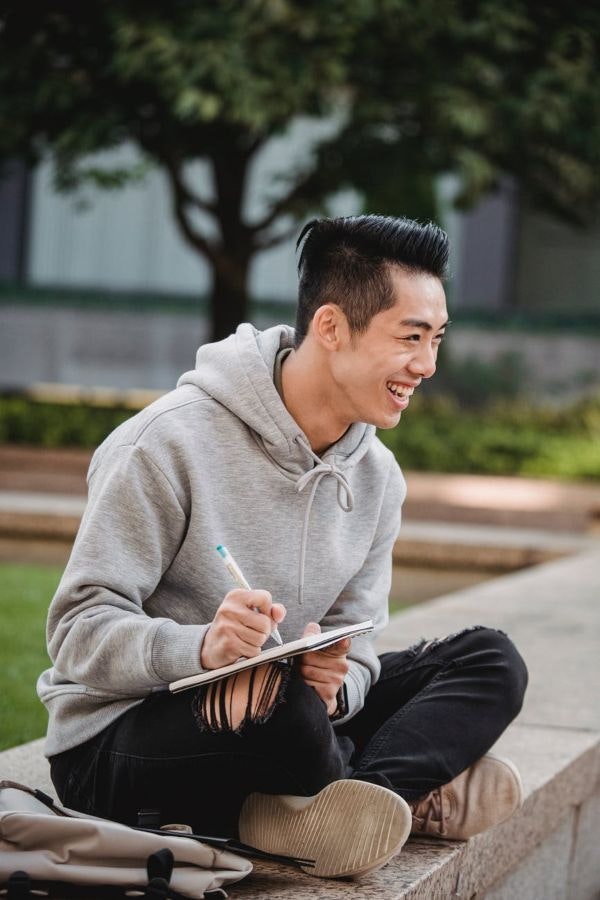 When do you need to apply?
Most university deadlines for pre-enrollment are in June/July, but you should always check dates with your preferred university.
EBAU entry exam dates are typically late-May or early-June. There is another 'extraordinary' exam date, usually in early-September, for those that failed the first attempt or wish to improve their grade. However, at this point some popular courses may no longer have any more spaces left.
Frequently Asked Questions
DISCLAIMER: This is an informative guide, based on available information from official government and other sources. It does not offer any rights or guarantees. Visa rules can change over time, and vary in different countries or regions, so always check information and requirements with official sources.