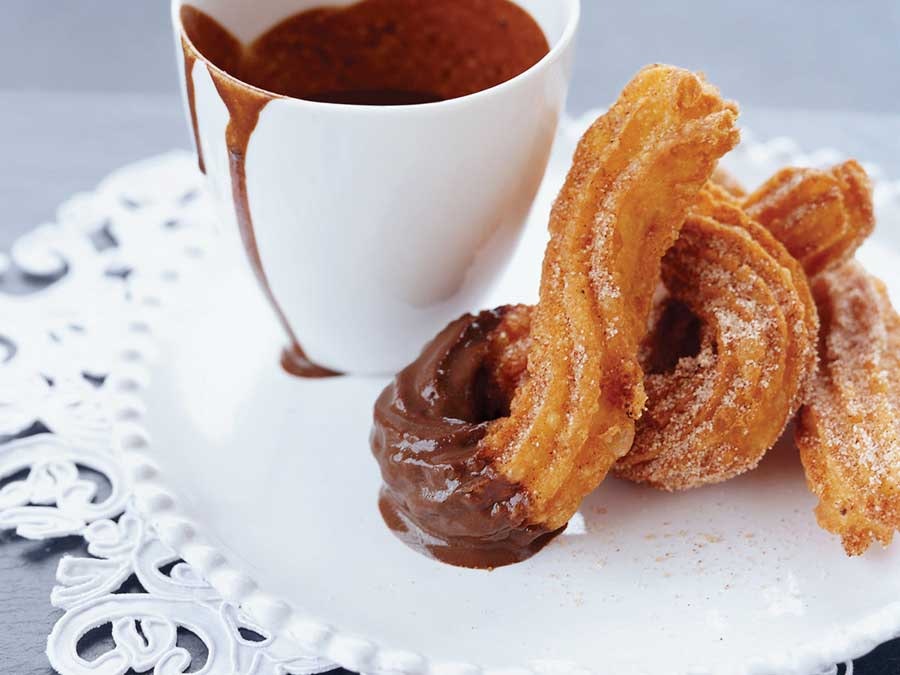 A typical snack in the streets of Barcelona is a Churro and Chocolate, a must have that will have you scheming for your next chance to sit down and enjoy the treat. Churros, crispy on the outside, dusted in sugar and slightly doughy on the inside are dipped into a dark, thick, delicious hot chocolate. If you are looking for the perfect Spanish Immersion in Barcelona experience, you must prepare yourself to become like the churro: ready to submerge yourself in the Spanish culture and soak it up. By the end of the experience, you will be so much more than the tasty treat you started out as, but enhanced, transformed and sought after.
The cultural capital of Catalonia is what makes your Spanish Immersion in Barcelona experience a wonderful destination and worth every penny. Expanish is here to help you along your Spanish language learning journey. Enrolling in our Spanish immersion program will provide you with the opportunity to sleep, eat and live like a local, giving you experiences that will transform your understanding of the world and yourself. After the immersion experience, you will be left with a new you: enlightened, enhanced and prepared to use your skills!
Feel at Home in a Homestay: Sleep like a Local
To connect yourself to the lifeline of the Barcelona culture a homestay with a local family is essential. In many countries, the family is the foundation by which one can grow. Staying with a local family provides the foundation needed for a student studying a language abroad. This cultural experience provides many insights into everyday practices, common foods, and social dynamics within the home. During a homestay, you gain the opportunity to observe and participate in a family dynamic, which is sure to expand your vocabulary and understanding of the culture.
Just like most cultures, dinnertime is family time. This is a great advantage to many students as they learn to converse, joke, dispute, and sometimes lightheartedly argue in Spanish. These are extremely versatile skills, and practicing in a family setting offers a comfortable, safe environment for our students to gain confidence in their Spanish language. A homestay becomes the foundation for your study abroad experience, it's a place where you are comfortable and at home while abroad. Once this foundation is established, you can spice up your immersion with experiences such as eating and living like a local.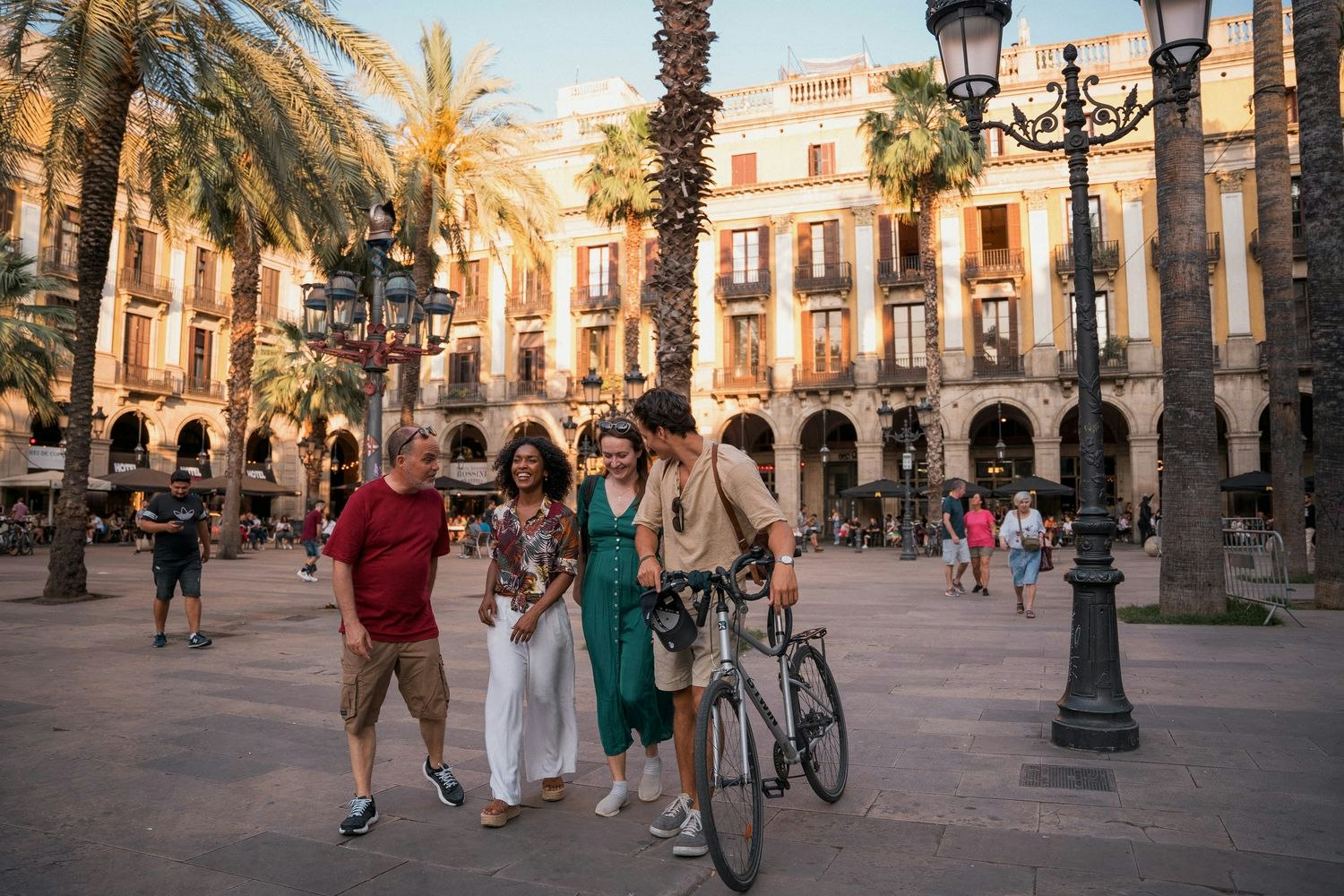 Spice up your Stay: Eat like a local
In addition to the churro and chocolate delicacy Barcelona is widely known for its gastronomy, ranging from the shops in La Boqueria to surf and turf paella. A true immersion experience offers you the opportunity to not only consume these delicious treats but to learn how to cook them yourself! Participating in a cooking class adds an interesting twist to your immersion experience, and gives you the opportunity to gain Spanish skills in the kitchen and on the street.
In the cooking class offered by Expanish, you will learn about the gastronomic culture of Spain, traditional dishes like paella and cooking techniques. After several hours of cooking, you will be able to enjoy your dish with a glass of rich Spanish wine. As you familiarize yourself with the dishes and the cooking techniques, you will be able to develop your own twists which you can take home to your kitchen!
Pastimes and pleasures: Living like a Local
What better addition to your immersion experience texture than cultural activities? Barcelona is a bustling city, full of opportunities to give you the ultimate Spanish abroad experience. From visits to the intriguing Casa Vicens to the beautiful Apolo nightclub located in an old theatre, or flamenco classes and shows, Barcelona has it all. An immersion experience with Expanish allows you to spice up your adventure as you choose!
If you are looking for an intense, worthwhile experience, a flamenco course paired with your Spanish lessons might be just what you are looking for. Flamenco, the typical dance of the Andalusia region, offers the opportunity to explore the movements of your body. If you are looking for the best places to cool off with a refreshing beverage or two, a bar crawl through Barcelona might be right! A true immersion experience will offer you the ability to add flavor and life to your experience.