The Importance of Inclusive Language Learning
The benefits of learning a second language are now widely understood. Many centuries ago, English philosopher Roger Bacon wrote that "Knowledge of languages is the doorway to wisdom." There is plenty of evidence available today to show that it can also open doors to new career opportunities, improved cognitive performance and greater personal growth.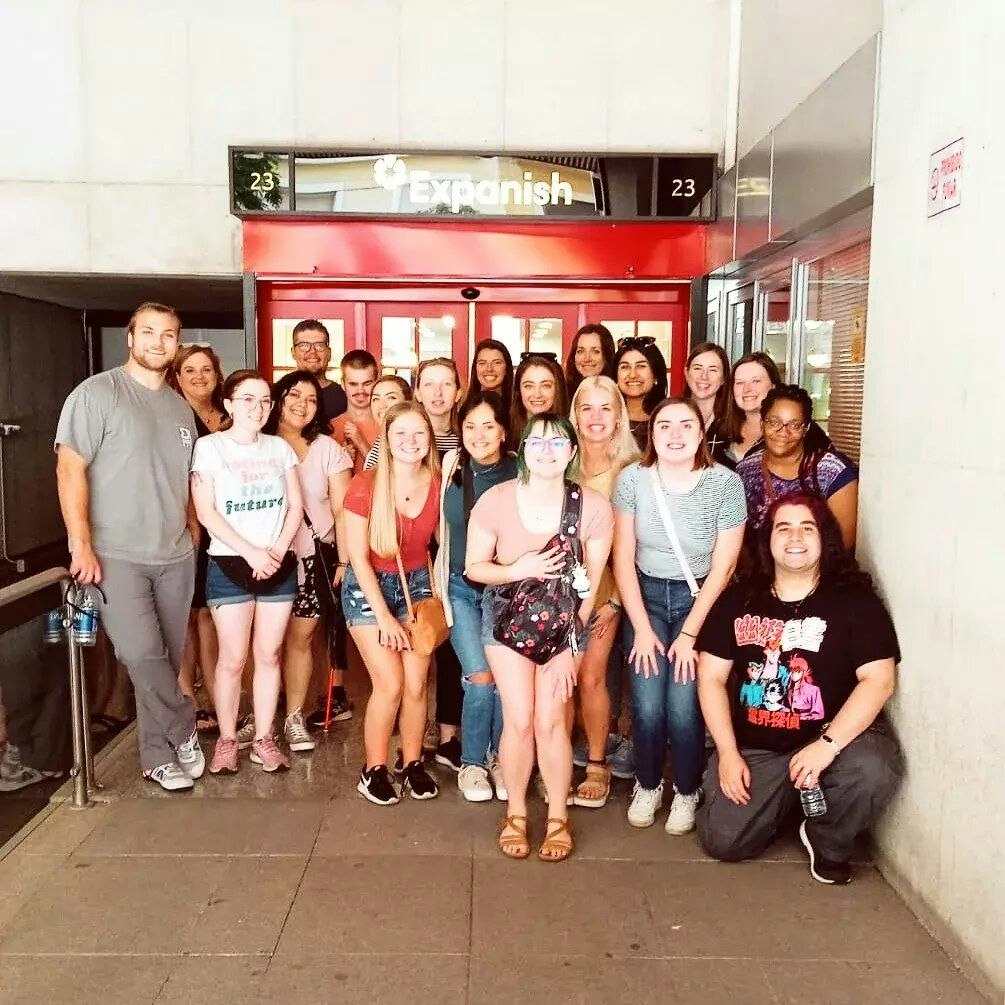 We believe strongly that cultural immersion overseas is the most effective and memorable way to learn a second language. Not only that, it offers students the chance to explore different cultures, traditions and ideas while connecting with like-minded people from all walks of life. Such a potentially life-changing opportunity should be made available to as many people as possible, which is why inclusion and accessibility are so important.
As this expert panel at Oxford University Press explains, inclusive language learning begins with recognising and valuing the diversity that exists in all heterogeneous groups. This includes people of different ages, cultural backgrounds and those who may have additional learning requirements. From this starting point, educators can seek to find equitable solutions that work for the whole group of learners. The ultimate goal is for each individual student to get the support they need to develop their language skills, while also participating in a rewarding shared experience with others.
"At Expanish we always strive to offer a teaching/learning experience that is tailored as much as possible to the individual requirements of all our students," explains Adriana Alonso Rebollo, Academic Coordinator at Expanish Madrid.
Adriana recently led preparations to welcome the first visually impaired student to our language school in Madrid. 22-year-old Liam spent six weeks studying Spanish in Madrid as part of a study abroad group from the University of South Alabama. It was his first time traveling outside of the US and at the end of his stay we were delighted to hear that he enjoyed Madrid and hopes to return to Spain again in the future.
Students with visual impairments face additional challenges when learning a new language. One barrier is the limited or uneven availability of textbooks and other teaching materials in braille or digital formats that can be used with screen readers or other assistive technologies.
To overcome this issue, we worked closely with the Spanish National Organization of the Blind (ONCE), which offers a range of services to support the visually impaired in Spain. Through this collaboration we were able to receive learning materials printed in braille so that Liam could follow the same exercises as the other students in class. ONCE also provided us with a copy of the new Madrid metro guide in braille, released in May of this year, and we were grateful for its assistance throughout.
In the classroom, our Spanish teachers made some adjustments to ensure that activities would be accessible and engaging for all students. This implied reducing the reliance on visual inputs such as flash cards, white boards and nonverbal communication. "We adapted as best as we could, respecting the needs of Liam and all of our students equally," says Adriana.
This is what inclusive education is about: making adjustments so that teaching methods work for everybody in the group. This implies neither excluding any individual nor focusing exclusively on those with identified additional needs.
Thinking Ahead
This was a novel situation – for staff, teachers and some students too. It was also an important learning experience for all those involved, one that we hope will contribute to personal and professional development.
Though we believe the visit of the university group was a success, there are lessons that we at Expanish can take away for the future. "It's important that we encourage more inclusion, diversity and empathy," argues Adriana. "Communication is key – especially knowing how to listen. As a team we can achieve these objectives."
At Expanish, we will continue learning from this experience and reflect on ways we can make our language schools more inclusive and accessible. In Madrid, Adriana says that staff will continue to explore ways to work together with ONCE to encourage more inclusive language learning and give visually impaired students the support they need to thrive in Spain. "Not many organizations in other countries offer such help and resources for the visually impaired – we are privileged here," she adds.
Progress is being made, but inclusion is a continuous process and there is plenty of work still to do to reduce language learning barriers for people with sensory, mobility or cognitive disabilities. If, as Roger Bacon claimed, language is a doorway – and we believe it is – then it's our collective challenge as a society to ensure it remains open to anyone that wants to walk through it.
If you'd like to find out more about Expanish Spanish courses in Spain and Argentina, visit our website or contact us today!