Argentina to Ease Travel Restrictions for International Tourists
Argentina is planning to re-open its borders to international travellers as part of a wider easing of Covid-19 restrictions. Since the pandemic began, non-residents have not been allowed into the country except in very specific circumstances. But soon it will be possible for anyone that meets certain requirements to travel to Argentina, whether as a tourist or – why not? – to learn Spanish in Buenos Aires.
Read on for the latest information on Argentina travel restrictions and what you'll need to do if you plan to visit in the near future.
Who will be able to travel to Argentina?
According to government officials, Argentina's borders will gradually be opened up to international arrivals that meet certain requirements over the coming weeks, as below:
From September 24, Argentine nationals and residents returning from overseas, and non-resident foreign nationals with explicit authorization to enter the country for work reasons.

From October 1, non-resident foreign nationals from neighbouring countries (Bolivia, Brazil, Chile, Paraguay, Uruguay).

From November 1, all non-resident foreign nationals.
What will the new entry requirements be for non-residents?
The full details on what requirements will be in place for non-residents travelling to Argentina after November 1 have not yet been confirmed. However, the government has indicated how it plans to ease travel restrictions for those who are fully vaccinated and the unvaccinated.
Fully vaccinated travellers: Under the announced changes, fully-vaccinated non-residents will be able to enter Argentina without the need to quarantine on arrival, provided they provide the following:
Proof of full vaccination status, with the final dose administered at least 14 days before arrival in Argentina.

An electronic 'sworn statement' completed within 48 hours of travel to Argentina.

A negative PCR test taken within 72 hours of travel to Argentina, and a negative antigen test on arrival.

A negative PCR test taken 5-7 days after arrival in Argentina.
Note that the cost of the necessary Covid-19 tests must be borne by the traveller. Test requirements on arrival in Argentina are expected to be eased once more of the local population has been fully vaccinated.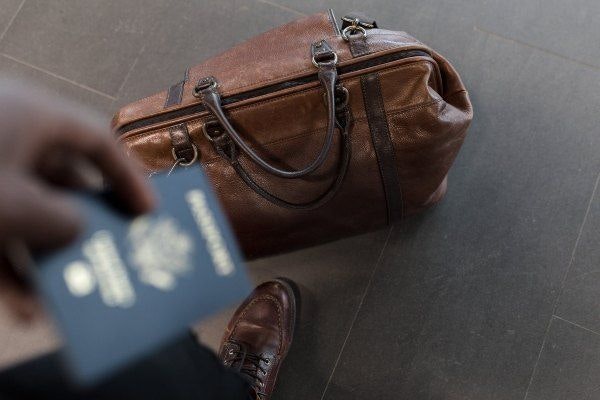 Unvaccinated travellers: This will include anyone that has not received their final Covid-19 vaccination dose at least 14 days before arrival in Argentina.
According to available information, unvaccinated travellers will be allowed to travel, but in addition to the mandatory tests above will also be required to complete seven days of quarantine on arrival. The location of this quarantine will depend on the different regional authorities of Argentina, but any accommodation costs must be covered by the traveller.
What are the local Covid-19 restrictions in Argentina?
The national government also recently announced an easing of restrictions from October 1, including ending the requirement to wear a face mask in open spaces (except when there are crowds) and ending capacity limits on most social, professional and commercial activities.
The restrictions vary depending on which province of Argentina you are in. Here are some of the key rules in effect in the City of Buenos Aires (since September 17):
No limits on social gatherings (but social distancing measures recommended).

No capacity limits in shops, malls or restaurants.

Bars and nightclubs can remain open until 3am at 70% of normal capacity (max of 400 people) – groups must remain in social 'bubbles' in designated areas.

Individual and group sports permitted without limits outdoors; gyms and indoor centers can operate at 70% of normal capacity.

Large events can be held with up to 4,000 people outdoors or indoors (if indoors this must not exceed 70% of total capacity of the venue).

Masks remain mandatory in all public spaces in the city, both indoors and outdoors.
These rules are subject to frequent changes based on the health situation. You can find the latest information for the City of Buenos Aires here (in Spanish).
If you´re interested in learning Spanish in Argentina once the travel restrictions have been eased, get in touch with us at Expanish for more information.
DISCLAIMER: This is an informative guide, based on available information from official government and other sources. It does not offer any rights or guarantees. Rules can change over time, and vary in different countries or regions, so always check information and requirements with official sources.