10 things to do in Buenos Aires while studying Spanish
In-between studying Spanish abroad at Expanish, there is an endless list of things to do in Buenos Aires. So much so, that you'll definitely never be bored in the Paris of South America. Buenos Aires is jam-packed with fun-filled activities that give you the opportunity to immerse yourself in the rich culture, and experience life as a true Porteño.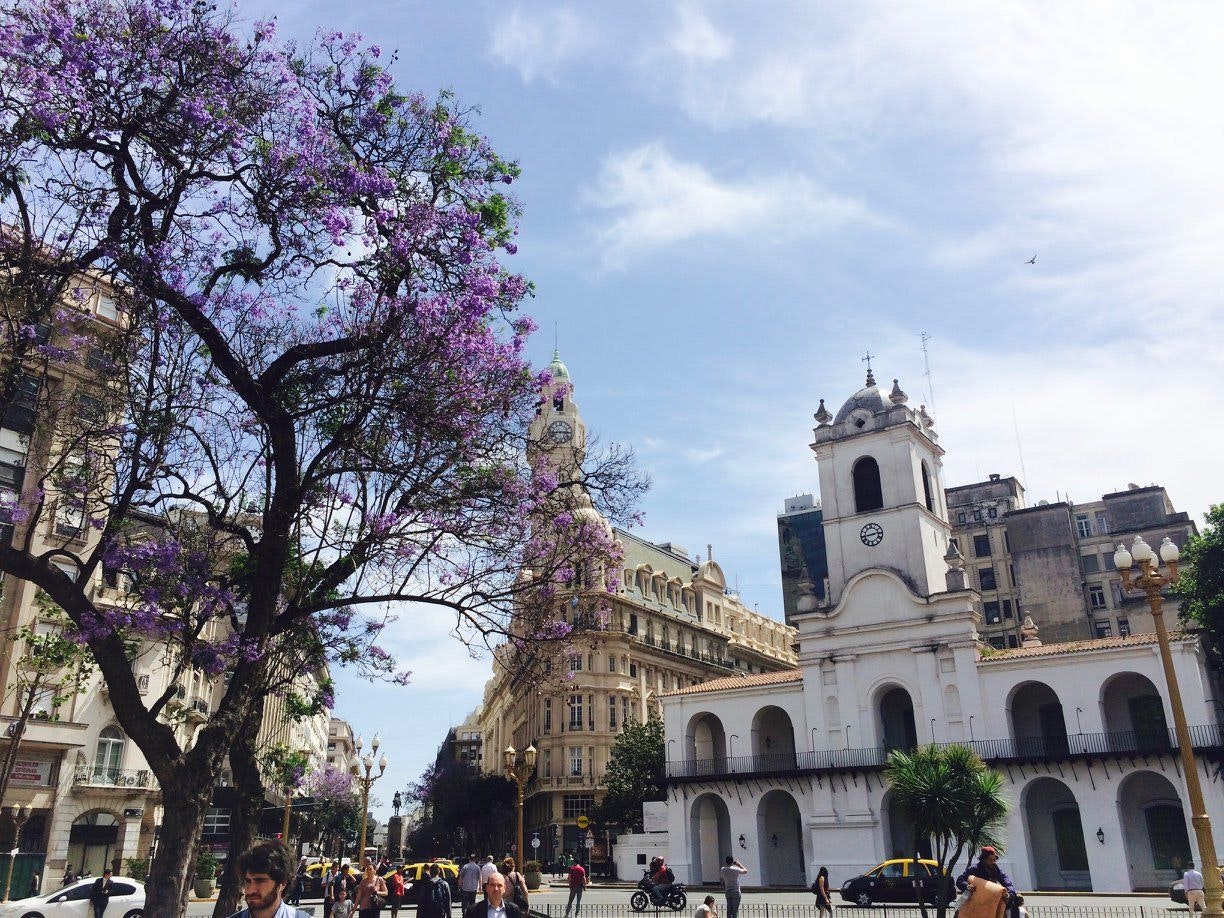 Take a look at the list below of the top 10 things to do while studying Spanish abroad in Buenos Aires.
The Markets (Las Ferias)
Without a doubt, Buenos Aires is a city that is filled to the brim with markets. If ever you go walking during the weekend and run into a plaza, more likely than not it'll be occupied by a market. But the markets you find in the city aren't just any normal markets. These market stalls take up the whole plaza, streets, are filled with vibrant music, Argentinian food, and, of course, an endless selection of affordable gifts! There are various types of markets throughout Buenos Aires, from the typical, authentic markets of San Telmo and Recoleta selling artisanal gifts and artwork, to the Buenos Aires Market selling organic foods and pastries. Buenos Aires is also famously known for its many cultural markets and festivals held throughout the year, indoors and outside. Rest assured, your Sundays will be constantly filled with exploring ferias.
Wine and Dine
Argentina is known for being masters at 2 things: meat and wine. The capital of Argentina boasts the best meat in the world and rich wine delivered from the famous Mendoza region. You'll find some of the best restaurants serving the juiciest, tastiest meat in the world in the humble streets Buenos Aires. From high class restaurants to street carts, you can never go wrong with the meat in Argentina!
To find the best restaurant for a traditional asado (or Argentine barbecue), ask an Argentine and they'll be able to tell you the location of the best held secret in Buenos Aires. A tip from locals, if you ever see a restaurant with a long line, it means the food is probably really good and decently priced. Here are a few highly recommended restaurants: Las Cabras, Don Julio, La Cabrera, and more!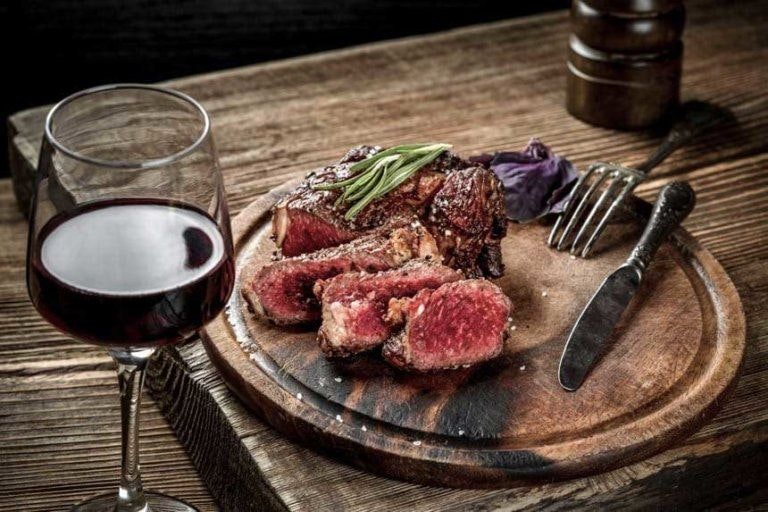 Tango the Night Away
Tango is definitely a must see in Buenos Aires! It is the cultural staple that both defines and is defined by Argentina. Tango shows are a great way to immerse yourself into the Argentinian culture, indulge yourself with fantastic meat and, of course, enjoy the beautiful, traditional and romantic dance. There is an endless list of places you can enjoy Tango shows. Before choosing one, do a quick Google check for a Tango guide that will show the best Tango shows in Buenos Aires.
Gaucho Day
As a big city, Buenos Aires can be pretty busy and overwhelming at times. Spend a day like an Argentinian cowboy, or gaucho, and soak up the tranquility and beauty of the Argentine countryside. You can learn about the gaucho culture and history, and why their presence is so important even to this day. Argentina is home to many estancias (ranches) that are just a short drive from the city. Expanish offers a day trip to an estancia and students are highly encouraged to take advantage of this great opportunity to learn more about Argentina.
Mate in the Park
There's no better way to spend lazy weekends or afternoons than drinking mate at a park with friends. Drinking mate is a popular, everyday social drink in Argentine culture, and almost all Argentines drink it. Drinking mate for the first time is an interesting experience, most students aren't quite used to the bitter taste but after a couple of mate sessions, many fall in love with the ritual drink. Besides the popular social context, mate has numerous health benefits as it's packed with vitamins and caffeine, meaning it's a great energizing, healthy drink!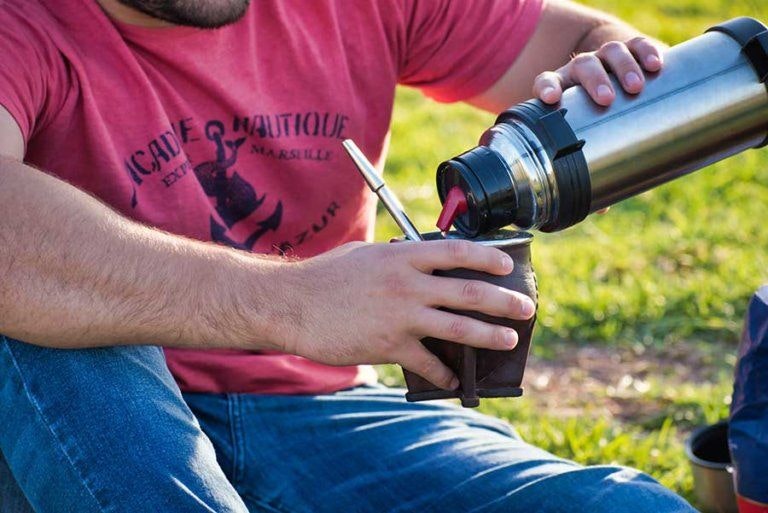 Museums
For most travelers, museums are very important places to visit while abroad. They give us the opportunity to learn about the culture and art of the country we are visiting. Buenos Aires is the perfect city for museum buffs! The museums in this great city are full of rich history, thriving art scenes that showcase the heritage of Argentina, historical figures and a demonstration for the strong love and passion this great country has for the arts. Many of the museums are locally situated, in Palermo, San Telmo, Puerto Madero, Recoleta, and other easily accessible neighborhoods. We recommend that students check out bigger museums to begin with, like the MALBA, Museo Nacional de Bellas Artes, and Evita museum.
Vibrant Nightlife in Palermo and San Telmo
Whether you're a party animal or just enjoy having a glass of wine in a chilled environment, Buenos Aires always has the perfect answer to your nights out. The city has some of the best bars and nightclubs the southern hemisphere has to offer. Buenos Aires is notorious for its late night dinners and equally as late clubbing schedule. The night really comes alive in this beautiful city at midnight. Boliches (nightclubs) start filling up around 2 a.m. and will stay open until the sun rises around 7 a.m. To fully embrace life like a porteño, have a few pre-drinks at a friends house or park before you head to the club.
Day in Tigre (Delta del Río Paraná)
This beautiful town, only an hour by train from Buenos Aires, is a great place to visit over the weekend. Tigre has a lot to offer all of its visitors: from kayaking, tourist boats and buses that go around the city, great cafes and tasty restaurants. This city is popular amongst tourists and locals alike, and is definitely worth a visit. We recommend that students take the train from Retiro to Tigre, from there they can buy tickets for a bus or boat cruise in the Tigre train station.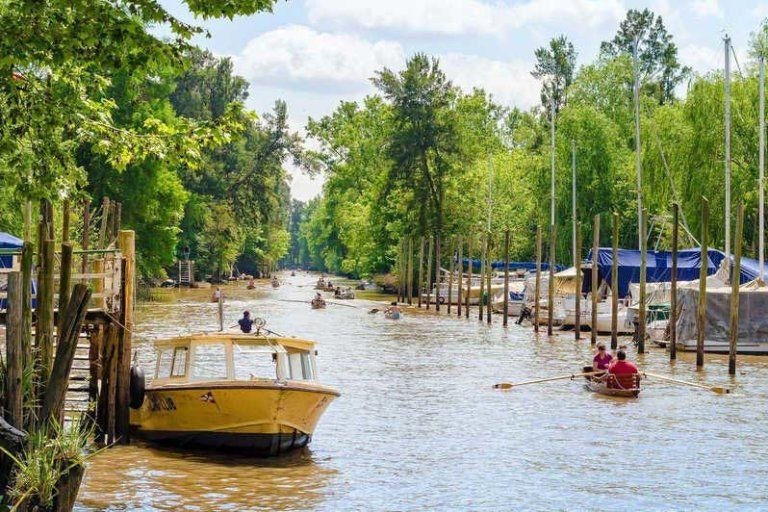 Free Events
Every week, Buenos Aires has free events that are all unique and worth a visit at least once during your time abroad. From musical orchestras to yoga in the park to free festivals in plazas, there is a great selection of activities to choose from! If you're short on money, you definitely won't be deprived of entertainment while in the city. We highly recommend that you take advantage of these great activities, they are great opportunities to practice your Spanish while meeting locals and experiencing a piece of the porteño lifestyle.
Volunteering
There are many opportunities in Argentina to participate in volunteer work. Volunteering is a great opportunity while traveling to get to know other areas of Buenos Aires and Argentina. It also has numerous benefits, such as meeting new people, helping out communities, learning and developing new skills, immersing yourself into the Argentine culture, and creating a greater appreciation for life. Being a volunteer is not only a great way to immerse yourself in the Argentinian culture, but it also demonstrates a high level of respect towards the country and its people.
Fútbol Match
Argentines are famous for their intense attitudes towards fútbol, and that really isn't an understatement. Whenever a fútbol match is happening, you'll definitely hear the outbursts of passionate expressions echoing throughout the streets. If you're a fan of the sport, attending a match is a must do. The atmosphere in the stadium is electric, and the fans are full of passion and enthusiasm for the teams playing. This is an unforgettable experience, but take into account that tickets are difficult to get as they tend to sell out fast, especially for those Boca vs. River games.
Whatever your preferences, studying Spanish abroad in Buenos Aires is an unforgettable experience and one that will enrich your mind and soul in more ways than one.