Spanish Abroad: What You Can Expect From a "Shared Apartment" Host Family
Staying with a host family as you learn Spanish abroad in Barcelona or Buenos Aires is a lot like striking the match to your language skills, it sparks a fire within and sets your bilingual (or multilingual) communication aflame. Staying with a host family is a challenging yet unforgettable experience. Many students say that their homestay was a crucial element to experiencing the complete Spanish immersion, and most say they will stay in contact with their new families abroad even after they've left the country. Here's what you can expect from studying Spanish and staying with a host family.
The Typical Family Dynamic
When staying with a host family abroad, there is a lot you may experience for the first time, and you might not be quite sure what to expect. You can anticipate a local host–someone who was most likely born and raised in the city, and he or she will most definitely be a native Spanish speaker.
Expanish has been working alongside our host families for many years. Typically, the hosts are older women, usually mothers or grandmothers. Some may be married, they might still have a child at home or older children who no longer live at home, opening a room in their home! Argentines are friendly and welcoming to foreigners, women in particular have a tendency to be very sweet and motherly, instantly creating a feeling of a home away from home.
Shared Apartment Vs. Homestay
There's not a huge difference between staying with a host family versus a shared apartment. You can expect the same experience, just less time at the dinner table!
A Homestay at Expanish includes half-board, meaning you will be given breakfast and dinner. Lunch is not provided by the host but this gives you the opportunity to explore the city and practice your Spanish with other locals. With a homestay, you will be able to practice your Spanish during mealtimes, all while getting to know your host family and experiencing the Argentine gastronomy. A Shared Apartment with Host is the same experience as a homestay but meals are not included. You typically have access to the kitchen, will have fridge space for your own food, and can practice Spanish around the house with your host before and after class!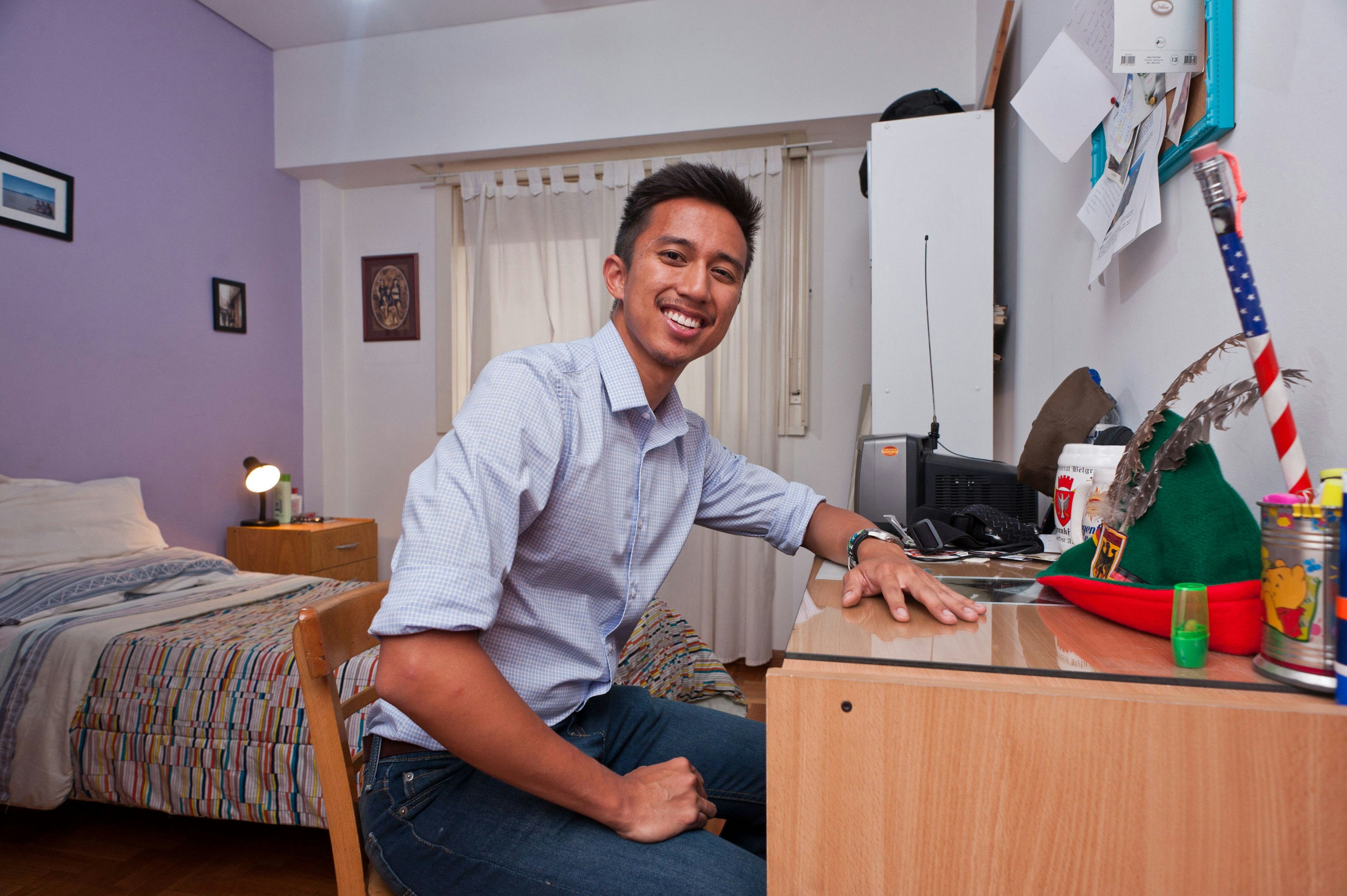 Housing and Neighborhood Specifics
A lot of students want to know exactly what they can expect in regards to details about the actual home they will be staying at. Expanish has very high standards when it comes to potential host families. We screen each family meticulously, putting our student's safety and comfort above all else. You can expect a private room in a home that has been personally checked for quality and cleanliness by staff.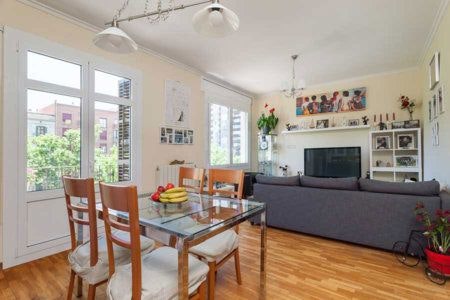 The homes of the host families are more often than not apartments, as city living in both Barcelona and Buenos Aires typically consists of staying in an apartment. We stress to our students that they are immersing themselves in a different country and culture, and as such it's very important to remember that your homestay may not look like your own home. But, that's the beauty of a cultural exchange.
In Buenos Aires, for example, many families live in a one-floor or duplex apartment. These cozy-style homes may have a small terrace, balcony or backyard.
As for which neighborhoods you may be staying in, doing research and learning about the different areas of Barcelona or Buenos Aires is recommended. If one neighborhood in particular suits your personality, you'll know where to go and what to look for when you study abroad.
At Expanish, we always take into account any housing preferences you may have. Buenos Aires Shared Apartment with Host neighborhoods includes Palermo, Recoleta, Retiro, San Telmo, and Belgrano.
A Spanish Only Speaking Household
Whether in a homestay or shared apartment, you can expect to be practicing Spanish 100% of the time.
Your host family probably won't speak your language, some do have limited English, but you did decide to learn Spanish abroad, didn't you? So, utilize your time to delve into the culture and customs of the country as well as the nuances and idioms of the language that can only be learned through one-on-one conversations with native Spanish speakers.
There's nothing better than arriving for your Spanish language learning journey abroad and staying in a safe and comfortable home. Learn more about Expanish's accommodation in Buenos Aires or Barcelona and prepare yourself for a grand adventure.